Country and barn weddings are very popular right now, and they make for beautiful celebrations. Brides choose primitive and rustic accessories that are still chic and elegant, western wear that perfectly complements their wedding theme and some of the best menus in existence. If you love the idea of a western wedding but aren't sure where to start, here are some great ideas!
Boots and Dresses
We're not really sure how it works, but cowgirl boots seem to fit perfectly with most wedding and bridesmaids dresses…not to mention how darn good it looks in pictures. These "best of Pinterest" pictures show just how great this style can be.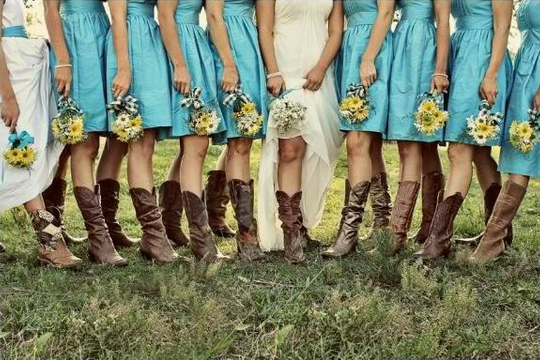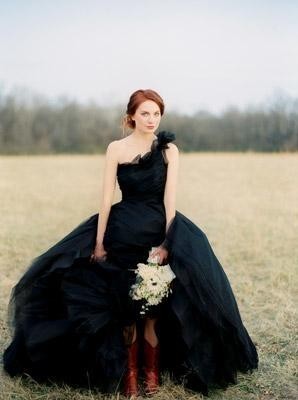 Country-Style Cakes
Wedding cakes don't have to be old-fashioned to work with your country theme; they can be modern, sleek, sophisticated and beautiful. The trick is finding a highly-skilled baker that can pull off your favorite look. Check out these pictures for inspiration.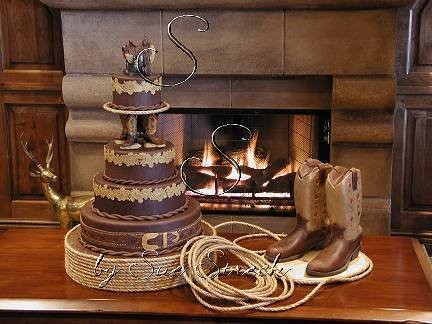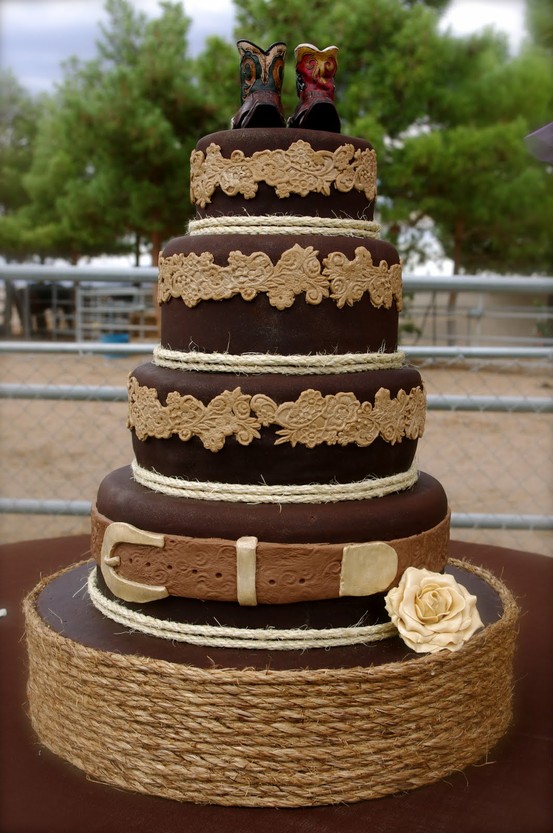 Western Wedding Décor
There are a ton of great ideas for western wedding décor. Go country-chic with "country wine glasses." You can create them by cementing glass candle holders to the bottoms of mason jars. These jars also make wonderful accents throughout the ceremony and reception area if you pop a candle in them and tie a bit of rope or raffia around the top. When trying to come up with perfect design elements, think about rustic items like wheelbarrows, bales of hay, rope, tire swings, and similar items.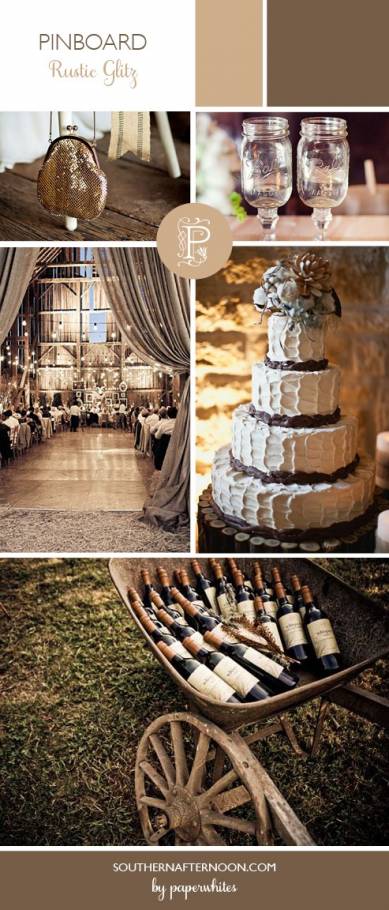 Western or country-style weddings are beautiful and with the right planning and execution, can be absolutely breathtaking.