If there's one great thing about night receptions, it's the lighting possibilities! With the right ideas, you can make your night reception absolutely magical. Check out these 5 night reception ideas that will impress your guests and make fantastic memories.
Tulle Ribbons
To create this look, simply wrap strings of lights in tulle and hang from rafters, beams, etc. The look is fantastic and really magical for a night reception.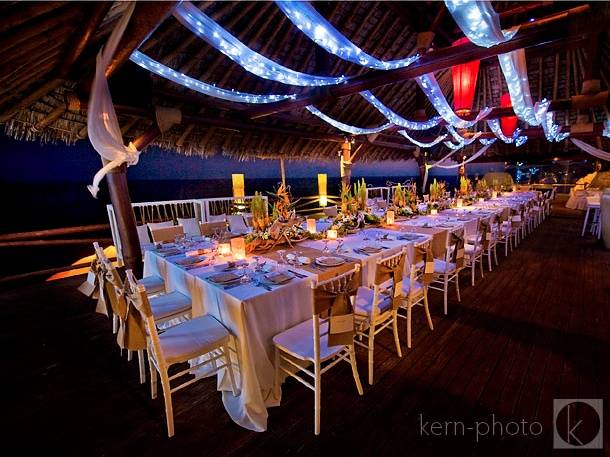 Votive Designs
A night reception can be made absolutely wonderful by using tea light or votive candles in holders to create designs. If you want to take a few extra safety precautions, use flameless tea lights.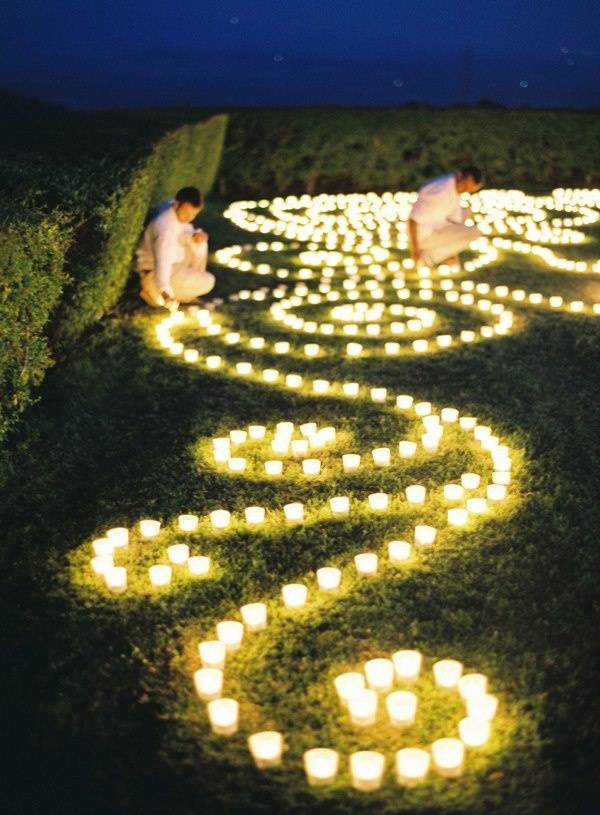 Fairy Jars
Cut a glow stick open and pour the contents into a jar. Sprinkle in a little glitter before putting the top on the jar and shaking. The result is a beautiful light without any flames or electricity. This will need to be done just before the reception.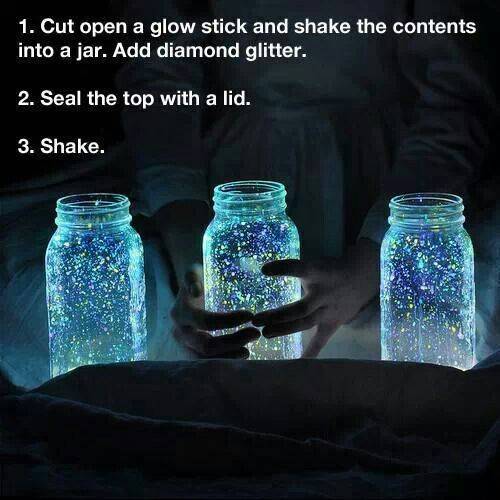 Chandelier
Hang a beautiful chandelier above your "dance floor" to create a magical effect and a soft glowing light that cascades over dancers!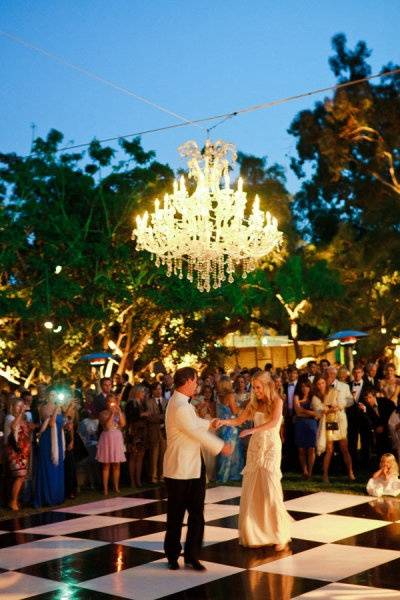 Fireworks
Fireworks are the perfect ending to your wedding reception! Consider hiring a professional or enlisting some of your groomsmen to handle the fireworks for you.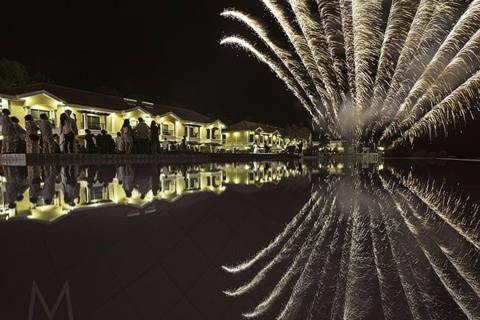 These are just a few ideas to make your night reception absolutely beautiful! Use them as inspiration or use your own creativity to come up with something fantastic.