In part 1 of Evolution of the Wedding Dress, we discussed and looked at styles from the 1920's all the way through the 1950's. Now, we'll talk about the 60's and later.
60's Wedding Dress
In the 1960's, dresses seemed to go through a shift back toward the 20's style dresses. They became a bit of a blend of all the previous years. They were often long, loose and flowing, but many featured those cinched waists. Lace and satin were popular materials.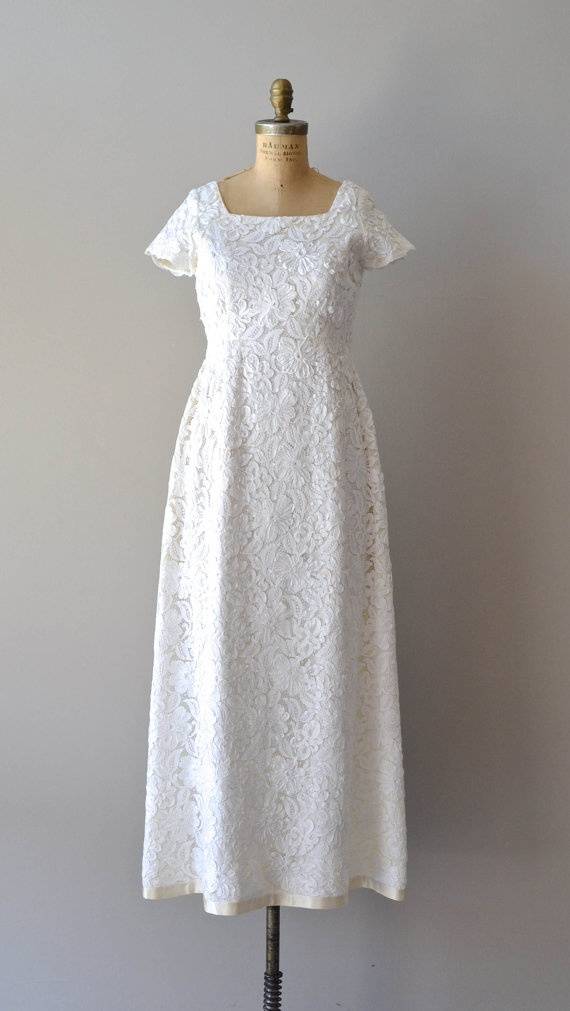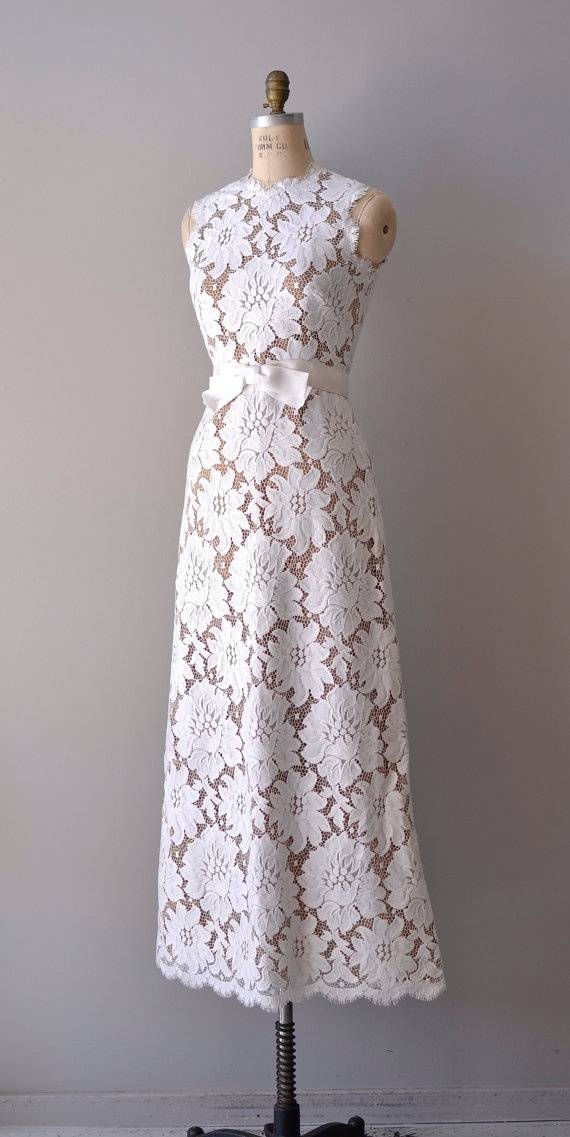 70's Wedding Dress
The flower child movement affected all clothing in the 70's, even the wedding dresses. The material was light and the dresses were long and flowing, often featuring dramatic, huge sleeves.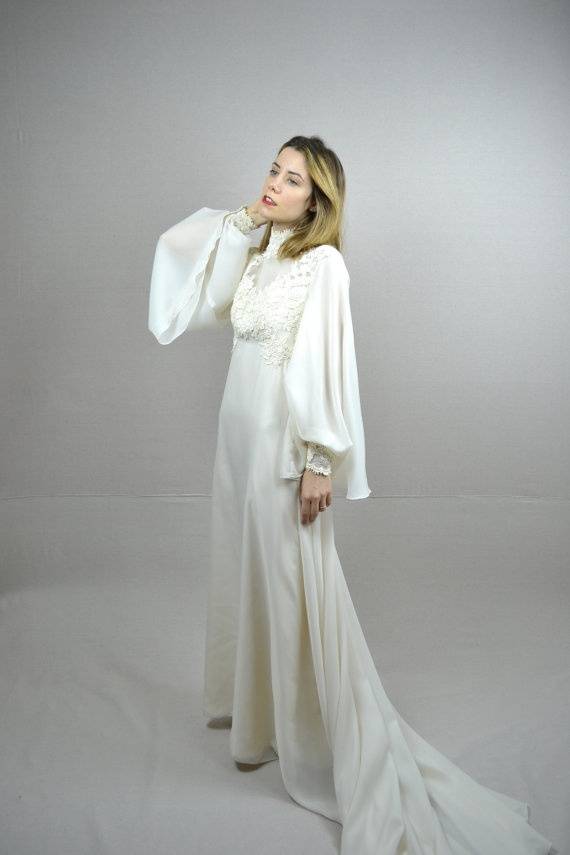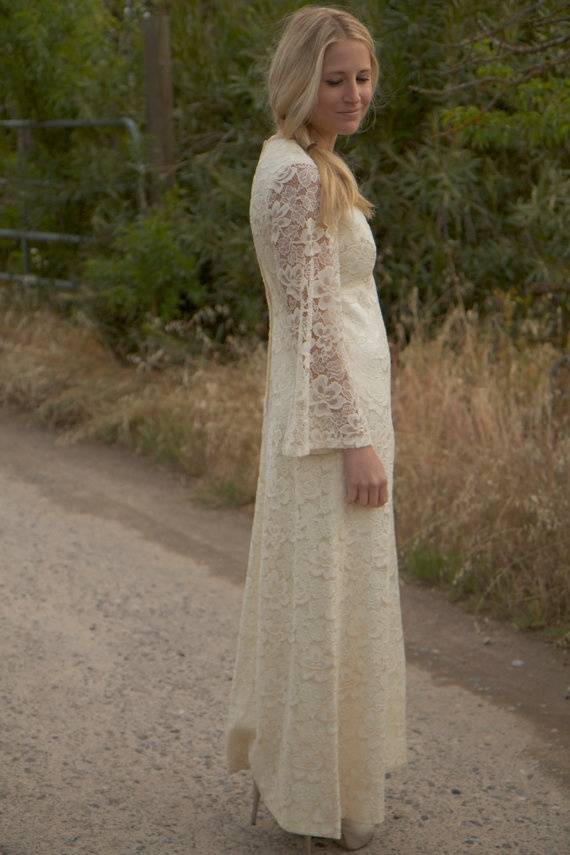 80's Wedding Dress
In the 1980's wedding dresses typically had one of the following: huge, puffy bows; huge, puffy sleeves; huge, puffy ruffles. Many had all of the above.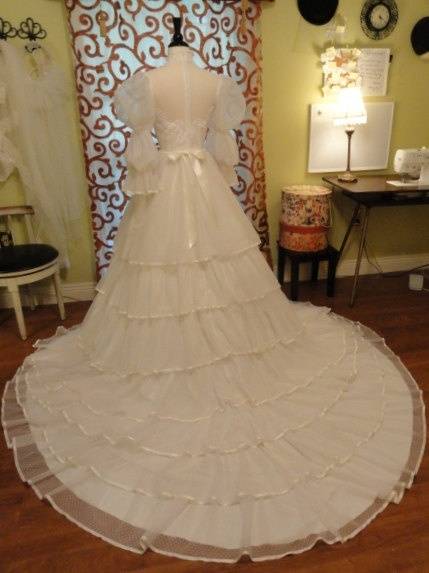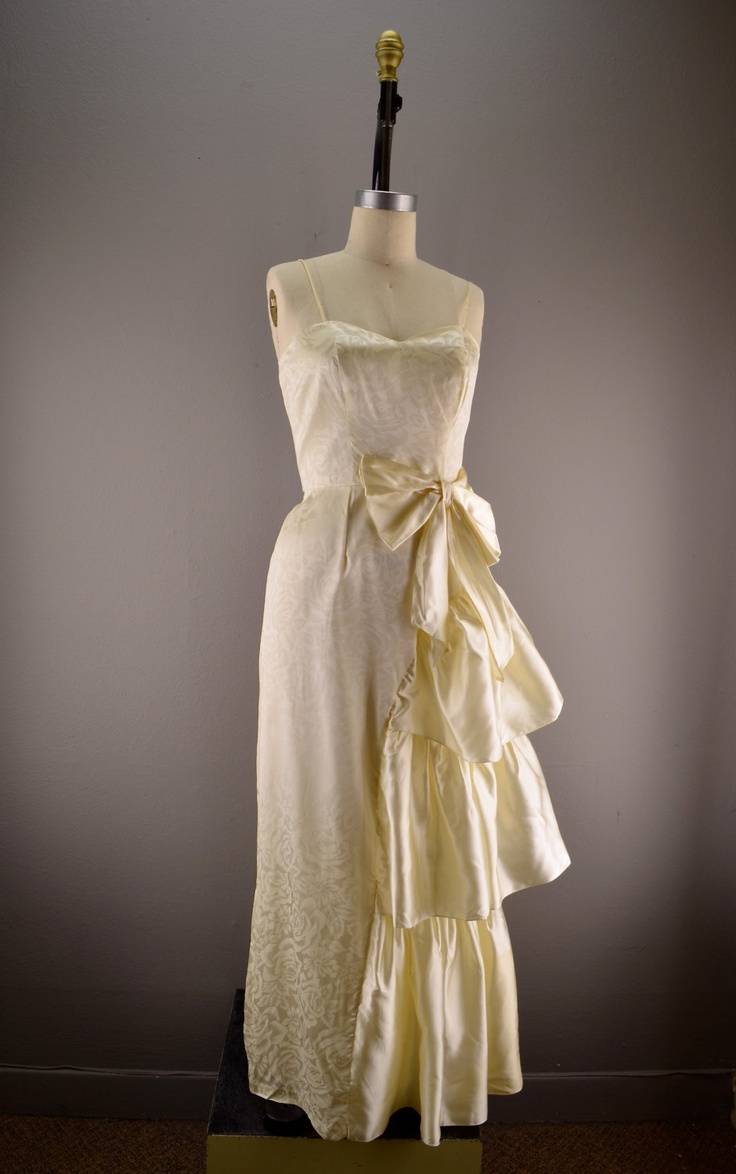 90's Wedding Dress
Dresses in the 1990's became more shaped and sculpted, often featuring fitted bodices and flowing skirts or mermaid-style shapes. However, they were the 90's, so many dresses were over the top! Many designers felt that dresses needed to have all the "best" features of dresses over the previous several decades.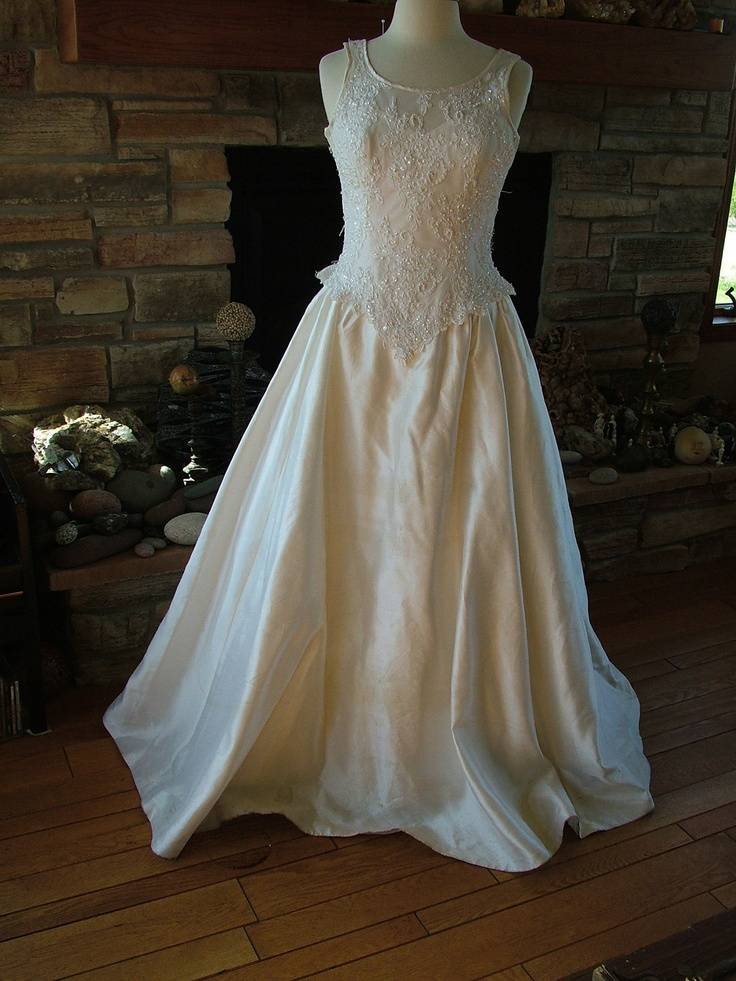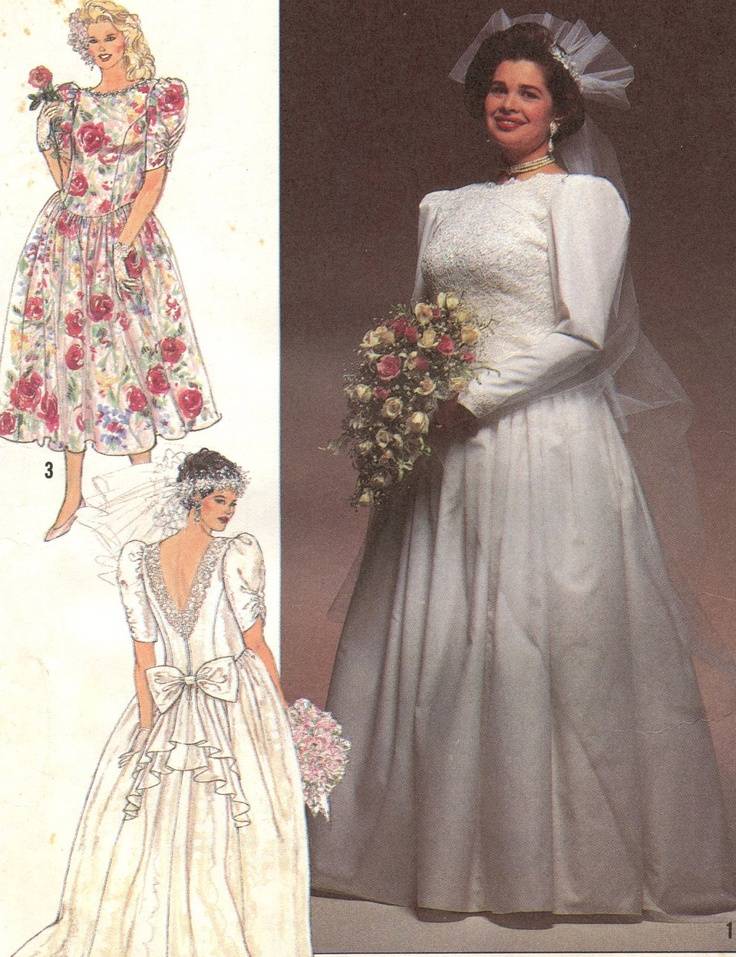 Today's Wedding Dresses
Today, brides seem to prefer fitted bodices, often sleeveless, and flowing skirts. Some designers go back to the 20's and 30's and even later, picking up on those lace sheath dresses and other designs. Textured skirts and bodices are big as well as rhinestones and beading.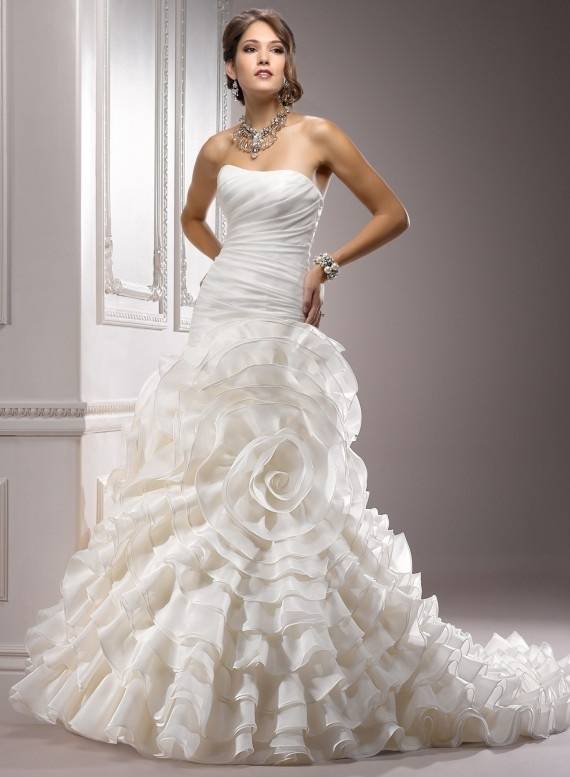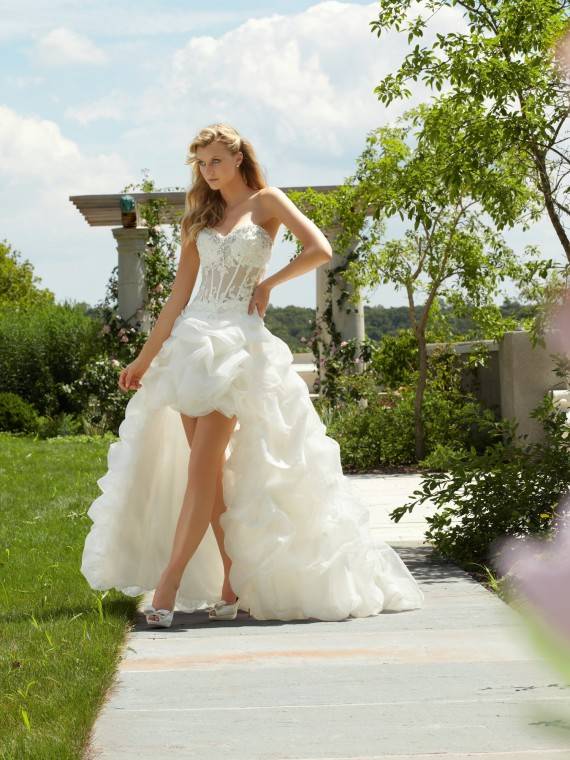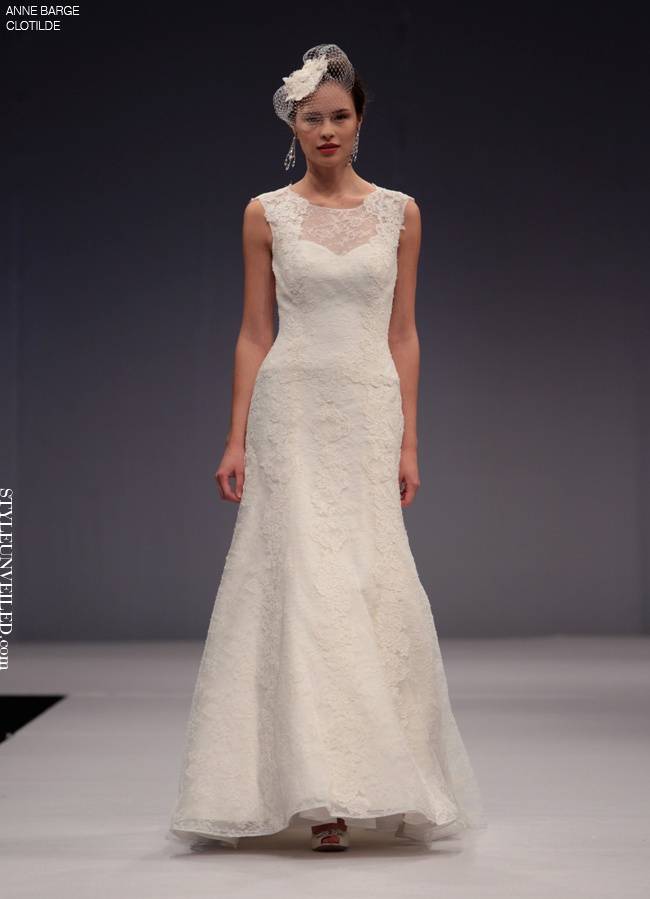 What is your favorite decade for wedding dresses? Perhaps the styles we've featured here will inspire your own wedding dress!