The wedding cake is something of a "centerpiece of the wedding." Brides take their cakes very seriously and everything has to be perfect…or does it? Take a look at these 5 crazy wedding cakes that other brides have commissioned for their big days.
The Waffle Wedding Cake
This hilarious waffle wedding cake features layers of waffles and the frosting: syrup, of course. Since no waffle is complete without berries and whipped cream, that's what this wedding cake is embellished with!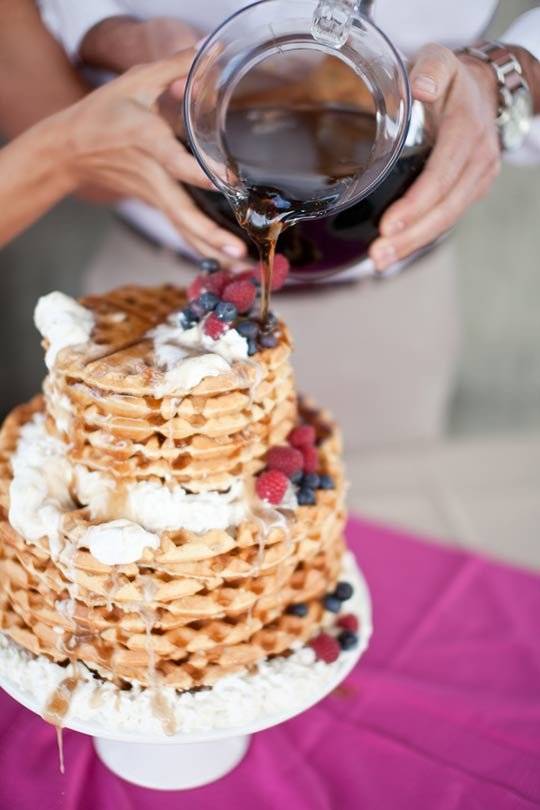 The Falling Wedding Cake
This wedding cake is definitely something we've never seen before. The cake is falling, along with the bride and groom topper. It's absolutely hilarious and definitely a conversation starter.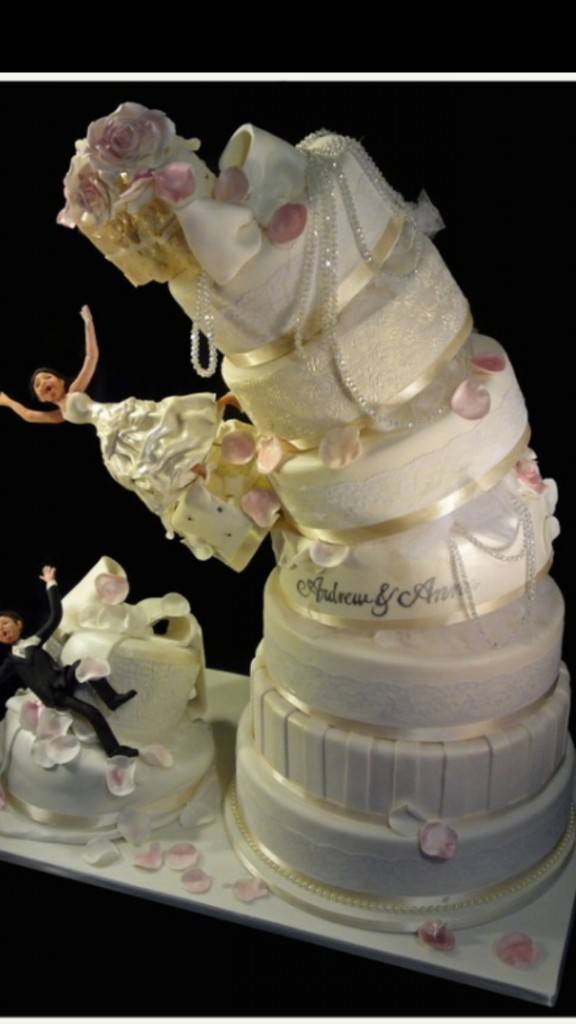 Melting Clocks Wedding Cake
Definitely crazy, this wedding cake looks like something out of a Salvador Dali painting. Featuring melted clocks and a topper that looks like stretched elephants, this is an amusing and whimsical cake.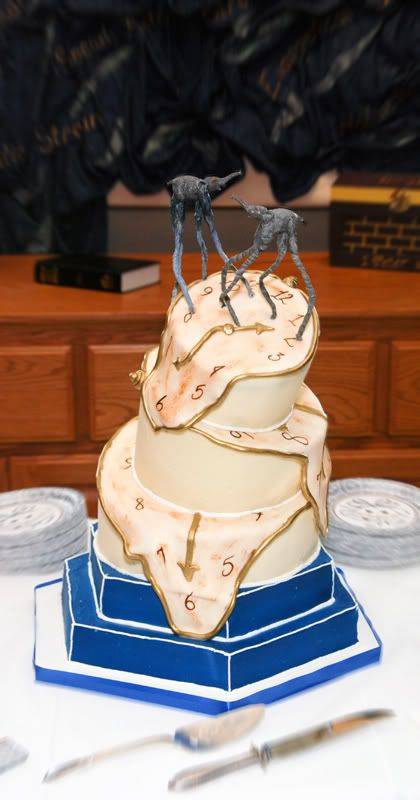 The Skull Wedding Cake
Whether this is for Halloween or not, we're not sure but it's definitely a crazy cake idea. Strangely beautiful, this cake's largest embellishment is the skull on the side, complete with bulging eyeball and empty socket.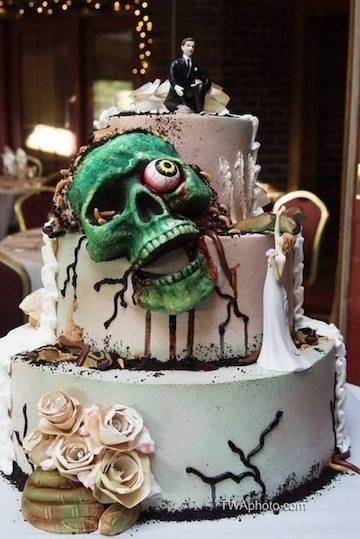 The Mario Wedding Cake
This wedding cake seems as if it was created from a video game lover's dreams. It features Mario and Peach as toppers and includes all the classic Mario symbols: the tunnels, the turtle shells, the blocks and more.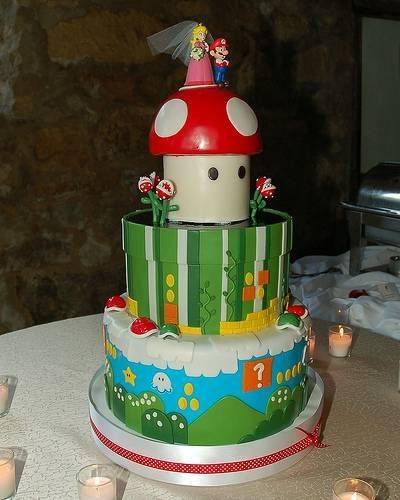 There you have it – 5 completely crazy (but genius) wedding cakes that were surely the talk of their respective weddings.  Perhaps they will give you inspiration during your own wedding planning!