If the traditional bride and groom figurine isn't your idea of the perfect cake topper, there are plenty of other options. One of the hottest trends right now is the monogram wedding cake topper. They're easy to create yourself, and not expensive to buy ready-made. Here are 5 beautiful monogram wedding cake toppers that may provide you with some inspiration for choosing your own.
1. Crystal Letter Monogram Topper
This is the typical crystal letter monogram topper, and one of the most popular kinds.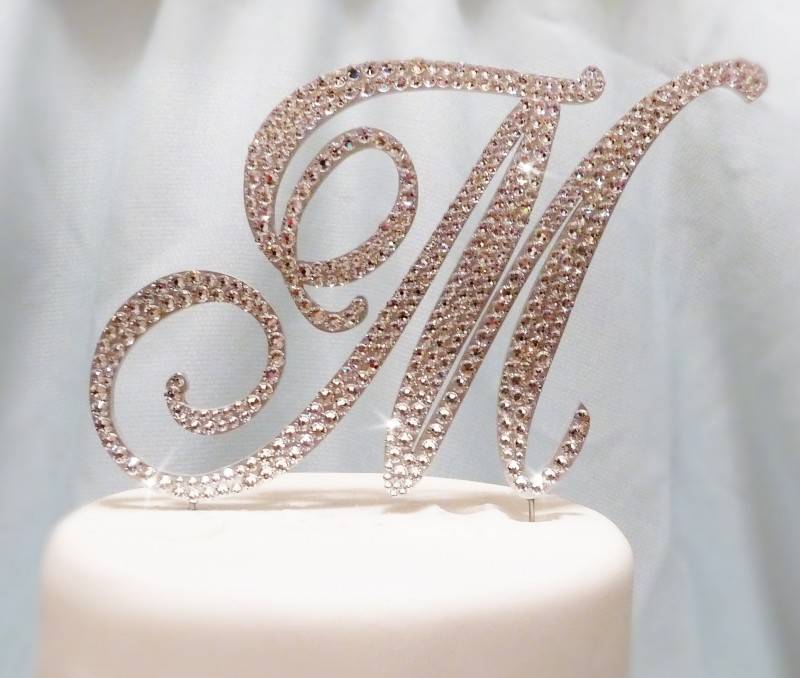 Completely covered in crystals, it catches the light and draws the eye toward the top of the cake. It works well with all cakes, but especially for simpler and less sophisticated designs.
2. Black and White Monogram Topper
This topper features three letters; the more traditional monogram style. It also has a black middle letter, making it more prominent than the outside letters.
It's beautiful and the mixed font styles make it sophisticated and pretty.
3. Porcelain Monogram Letter
Less blingy, this monogram letter is really pretty and simple.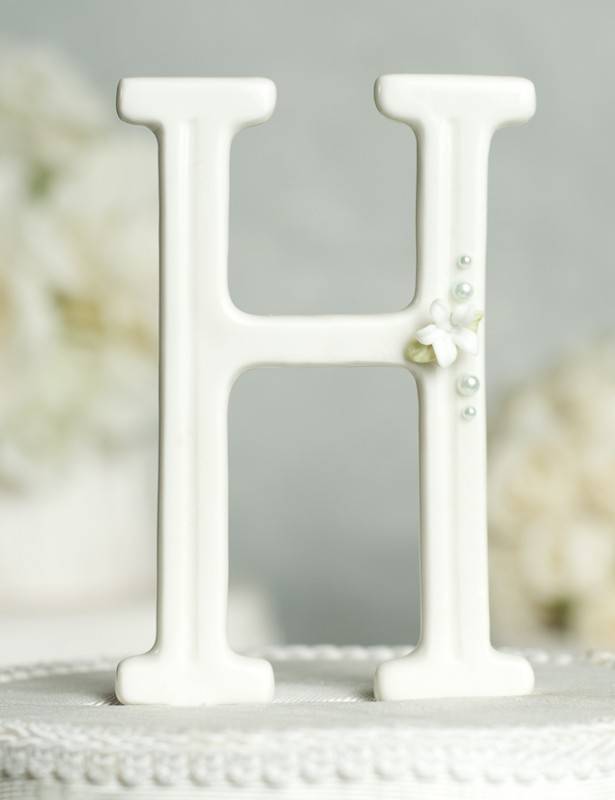 It would work very well with an elaborately designed cake.
4. Colored Crystal Monogram Topper
This colored topper would work perfectly for a themed wedding, or to match the wedding colors you've chosen.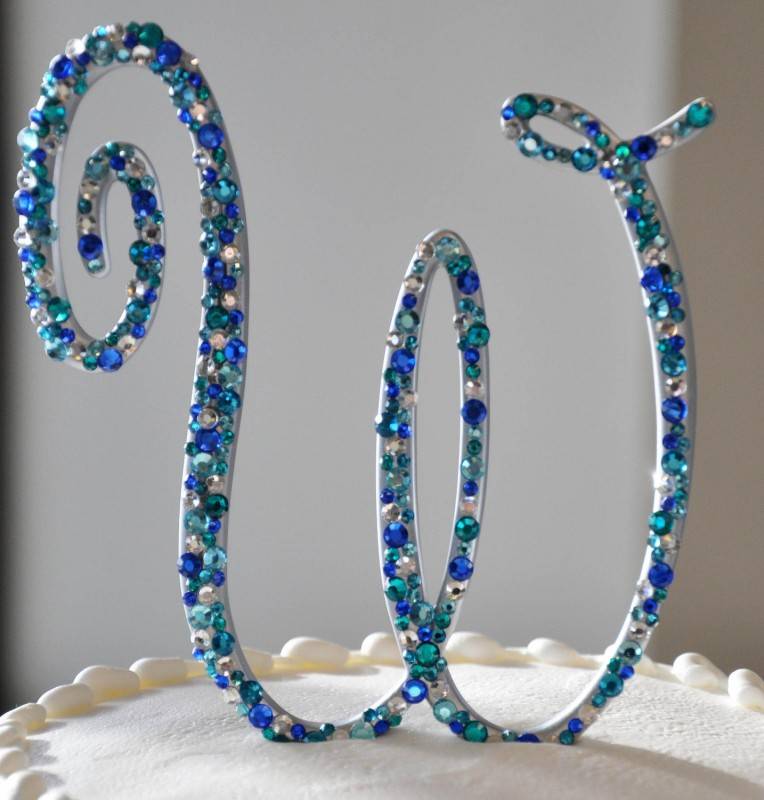 It adds a pop of color and works very well with any kind of wedding cake. This is a great idea for the couple who wants to add color and create a more non-traditional look.
5. Crystal and Pearl Monogram Topper
For a more romantic and traditional look, this crystal and pearl monogram topper is perfect.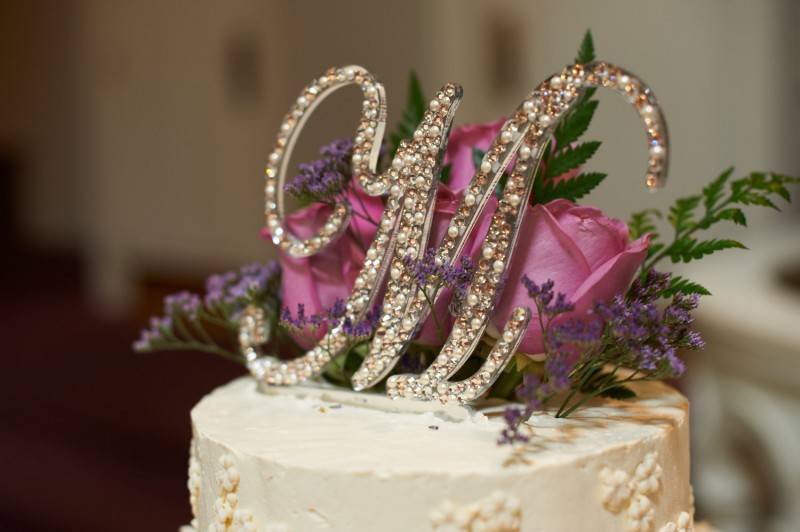 It catches the light just like the pure crystal topper, but it has the soft look of pearls as well.
Each of these monogram toppers is beautiful and would be a great choice for pride of place at the top of your cake.