If you love the idea of the exquisitely decorated wedding cookies with gorgeous embellishments and fabulous designs, then you're in the right place. Check out these 5 amazing wedding cookies and perhaps you'll find some inspiration to give your baker for your own wedding cookies!
Indian Inspired Heart Cookies
These amazing cookies are full of colorful and beautiful details. They are reminiscent of great Indian tapestry or embroidery work, with ultra fine piping details and vivid color.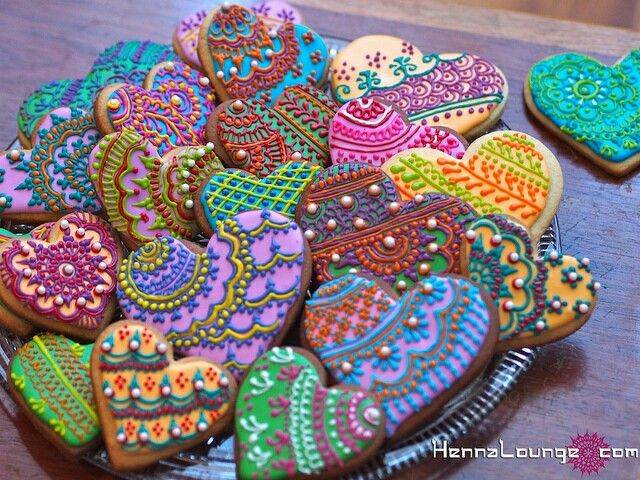 Japanese Wedding Cookies
If you're going for a Japanese themed wedding, or even a tea or garden party wedding, these cookies are perfect. Featuring delicate cherry blossoms on a patterned background, they are cheerful and outstanding!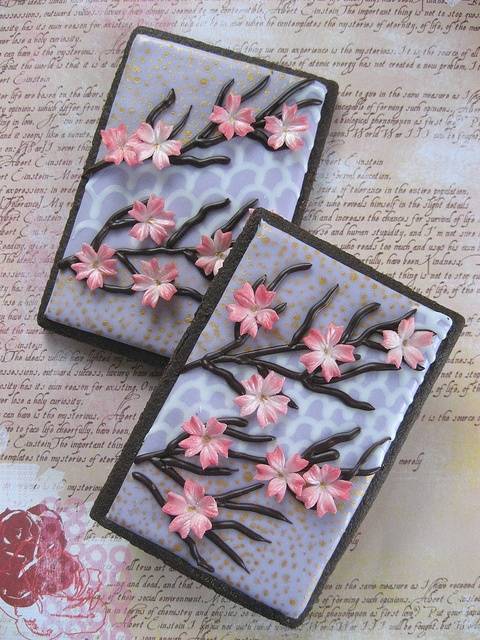 Honey Lace Heart Cookies
These cookies feature amazing piping detail that looks like real lace! The work that goes into these is out of this world and your guests will be extremely impressed.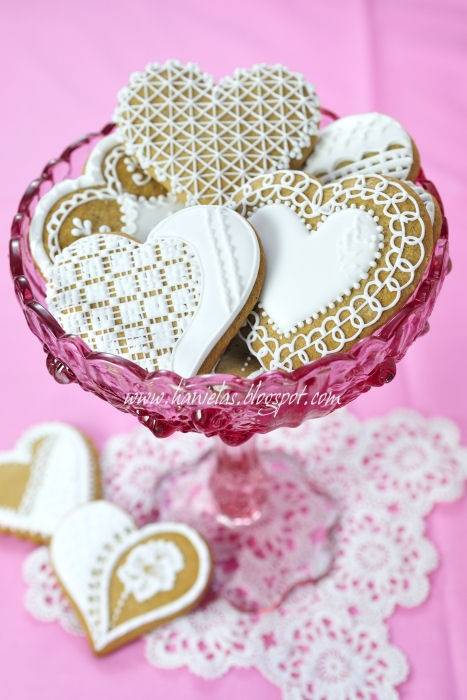 Wedding Poppy Cookies
These ultra-bright wedding poppy cookies are so beautiful and perfect for adding a pop of color to your dessert table.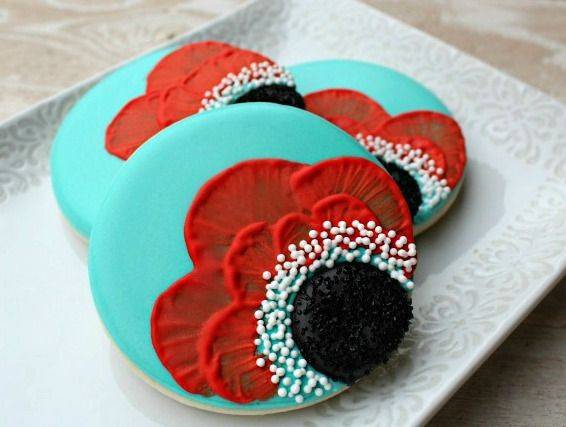 Black and White Wedding Cookies
Finally, these black and white wedding cookies are to die for! From brushed embroidery flowers to damask and lace, these are amazing and so beautiful.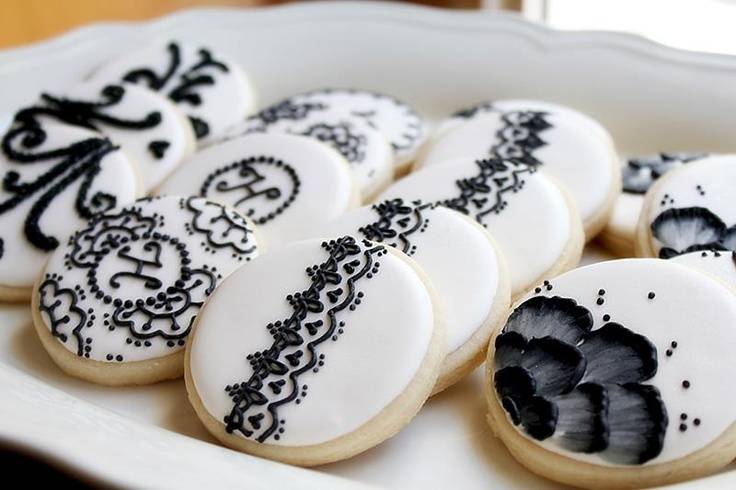 These are just a few great ideas for your wedding cookies. Allow them to inspire you!