If you're trying to decide whether to have your wedding ceremony outdoors or in your church, then you've come to the right place. Although outdoor ceremonies are gorgeous, there is a lot to be said for the sacred church ceremony as well. Take a look at these 5 beautiful church weddings and see if it helps you determine which route to take.
This dramatic and beautiful church wedding is one of the more traditional-style weddings. With a large wedding party, this couple's ceremony is being performed in a beautiful and very old church. If you're a nostalgic person, no doubt this appeals to you.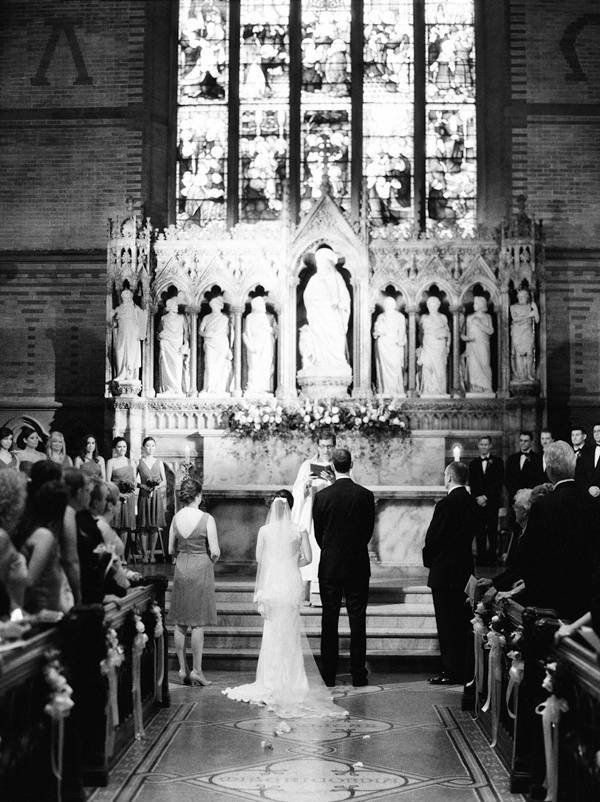 The stained glass in this church is what makes the ceremony so amazingly beautiful. If there's a local church available to you that looks anything like this, oh what beautiful wedding pictures that would make!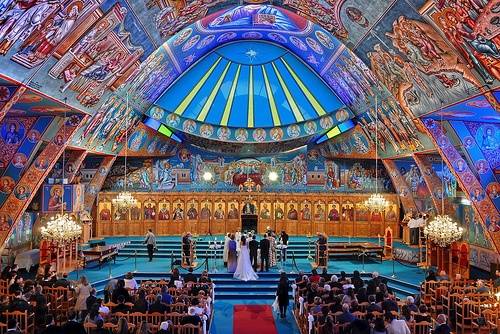 This gorgeous church is decked out with the couple's décor, including mounds of flowers and a white carpet for the bride to walk on as she meets her groom.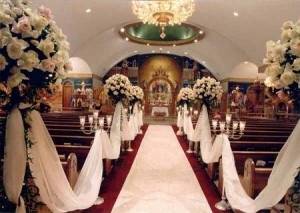 This unique church with a polished wood interior looks absolutely fantastic with the beautiful white bouquets and the tall glass candleholders.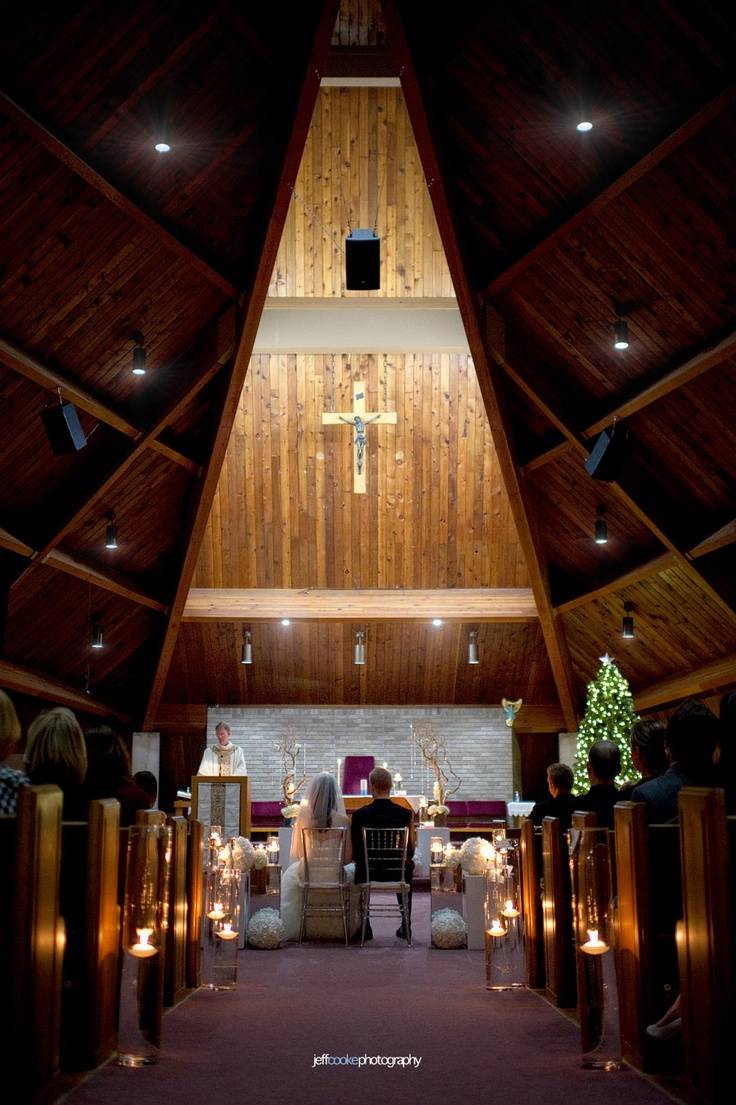 The decorative interior of this church brings beautiful life to the wedding taking place. This couple has filled the place with fresh flowers and greenery.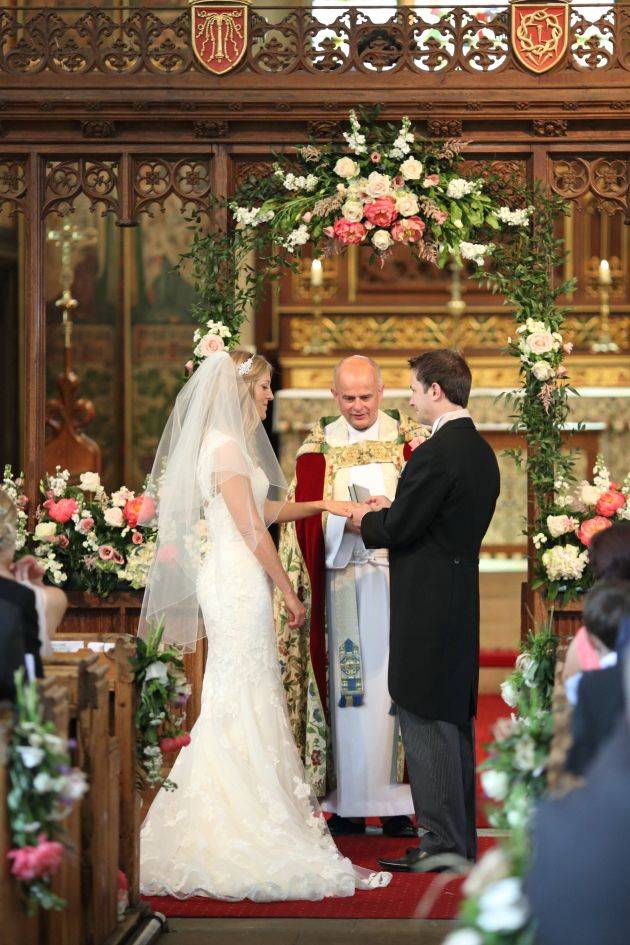 These are just a few of the beautiful church weddings out there. Browse through outdoor ceremony as well as church ceremony pictures until you've decided which is best for you.