The last thing you want people to take away from your wedding is a sense of the generic. It's supposed to be the celebration of your love and the celebration of your commitment to that love, so why not make sure your wedding is touching and personal? Here are 3 ways to do just that…and to make sure there isn't a dry eye in the place.
1. Write Your Own Vows
Instead of saying the same words that have been said by millions of married couples, why not create vows that are unique to you and your future spouse? If the thought intimidates you, don't worry – it's simply your chance to make your own heartfelt promises to the one you love. When they come directly from your heart, they will mean so much more than the simple, "for richer or for poorer" cookie-cutter vows.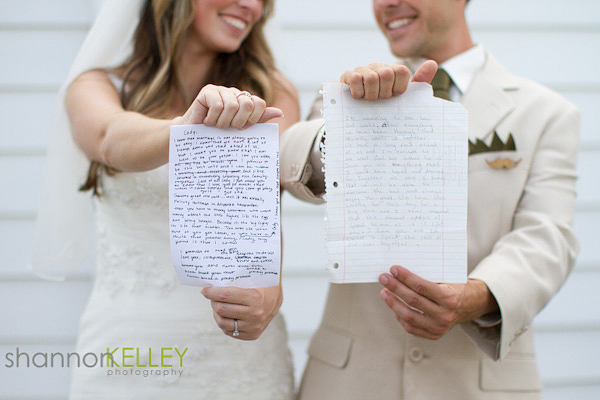 2. Have a Friend or Family Member Marry You
If you're not too big on the traditional stuff, you can make your wedding more personal by having a beloved friend or family member marry you. For instance, one particular bride whose father passed away before her wedding didn't want to replace him with another family member. Instead, she walked down the aisle herself, but her big brother (the person who might have given her away in their father's place) obtained a license and acted as the officiant, giving her away in another sense.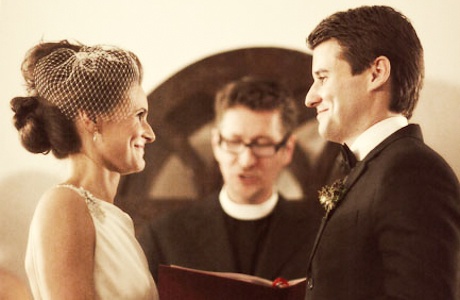 3. Have a More Intimate Ceremony
Finally, you can make the wedding more meaningful in some cases if you trim down the guest list for the ceremony. If it's just you and your closest friends and family members, it sometimes can mean more to you than a huge ceremony with hundreds of guests. If you don't want individuals to be left out, invite them to the reception and call it a "celebration" of your wedding.
These wonderful touches can make your wedding day so much more special and personal for you and everyone involved.