Have you ever watched a wedding scene on TV or in a movie and been truly moved? Here is a collection of some of the best TV and movie wedding vows ever!
Friends' Monica and Chandler
Monica: Chandler, for so long I wondered if I would ever find my prince, my soulmate. Then three years ago, at another wedding, I turned to a friend for comfort and instead I found everything I'd been looking for my whole life. And now, here we are, with our future before us, and I only want to spend it with you, my prince, my soulmate, my friend…unless you don't want to. You go.
Chandler: Monica, I thought this was going to be the most difficult thing I had to do, but when I saw you walking down that aisle I realized how simple it was. I love you. Any surprises that come our way, it's OK because I will always love you. You are the person I was meant to spend the rest of my life with.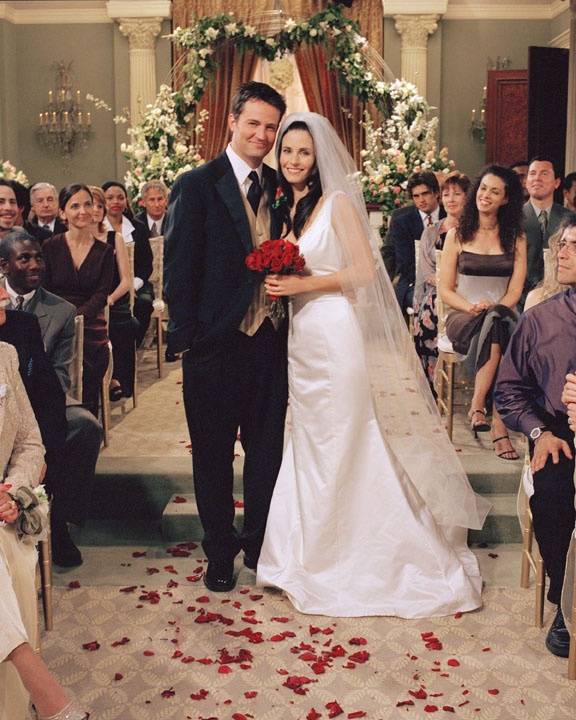 One Tree Hill's Lucas and Peyton
Lucas: Peyton, I've loved you since the first time I saw you. And this ring and these words are simply a way to show the rest of the world what's been in my heart for as long as I've known you. I love you, Peyton Elizabeth Sawyer. I always have and I always will.
Peyton: Lucas Scott, we have been through so much together. And despite how confused I've been or lost I might've gotten, there was always you, finding me and saving me.  You deserve to be adored and that's what we're going to do. Your baby and me, we are going to adore you for years to come. I am so terribly in love with you and always will be.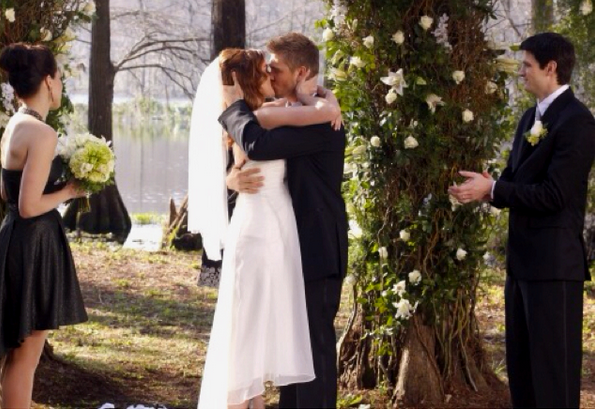 Braveheart's William Wallace
William: I will love you my whole life. You and no other.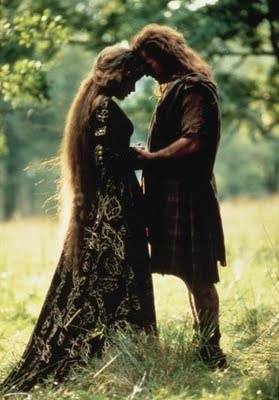 What are your favorite TV or movie wedding vows? Tell us in the comments below!