Your centerpieces are the focal point of your tables, so you want to make sure they're really special. For a rustic wedding, you have a lot of different choices. Here are 3 great centerpiece ideas that will serve as inspiration for your rustic wedding.
Basket Centerpieces
Find old baskets or crates and have your florist fill those with flowers for your centerpieces. They are rustic and beautiful, and will really create that country look you want for your wedding. It's great for barn or outdoor weddings, and many other themes as well.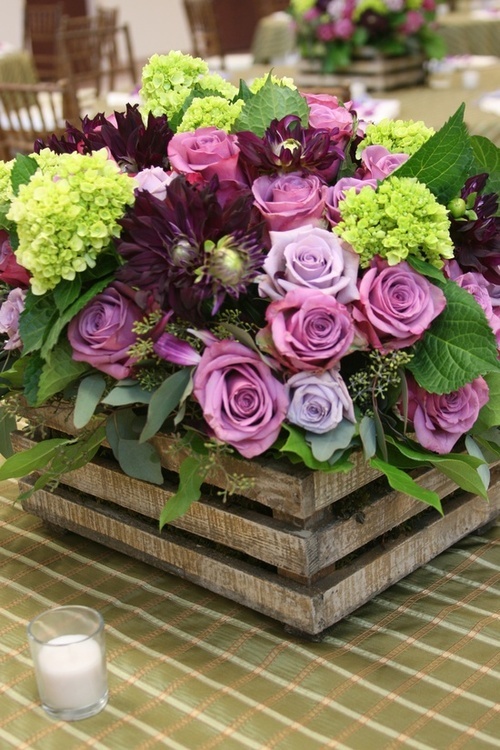 Tree Bark Centerpieces
If you can get a handyman you know to cut you some simple circular pieces of wood, you can create some beautiful tree bark centerpieces that are rustic and gorgeous. Simply place the wood on the table, and add a few small containers of flowers on top. They also look great if you place a few tealight candles between the flower containers.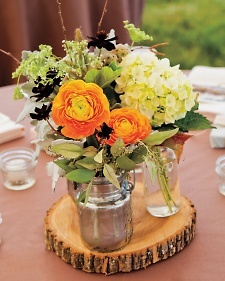 Flowers and Branches
Finally, you can create a gorgeous, rustic-chic centerpiece with just a few inexpensive elements. Use large jars or vases and place stripped branches inside. Next, fill in the gaps with beautiful roses or whatever other flower you've chosen. Then, tie raffia or burlap around the mouth of the jars. This creates a beautiful centerpiece that is easy to do and inexpensive.
Use these great rustic ideas as inspiration or make them for your own wedding!