Laid-back, backyard weddings are becoming more and more popular for practical brides who aren't impressed by a huge church and tuxedos. Backyard weddings can be beautiful, elegant and charming and one of the best characteristics of a backyard wedding is the charming and whimsical décor. Here are some great décor ideas for backyard weddings.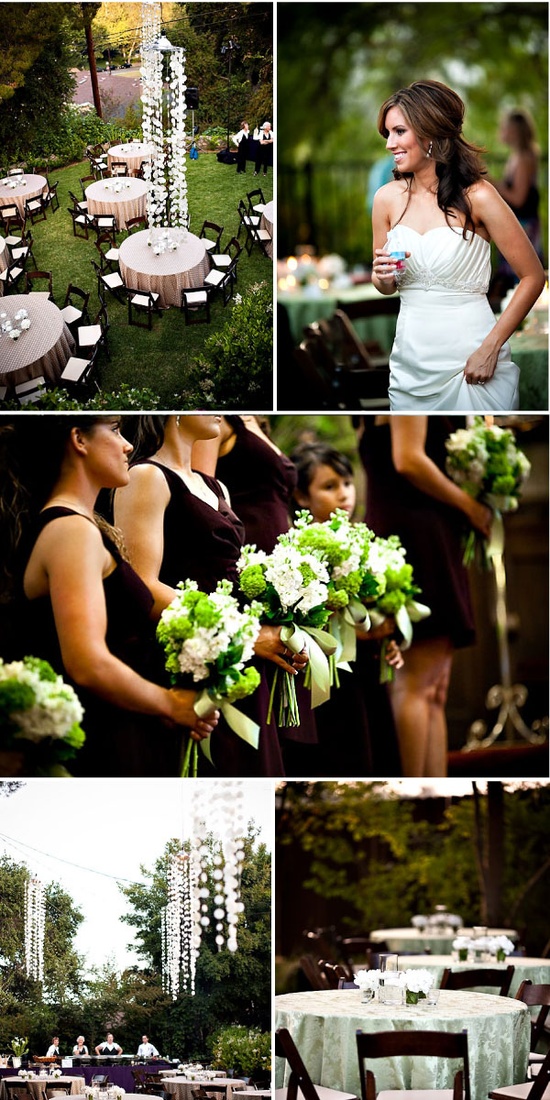 Post Sign
A cute, semi-humorous post sign pointing out the directions of the different festivities is a wonderful addition to a backyard wedding. They're easy to make as well. You simply need a 2 x 2 (or similar) post and some scrap wood to create signs with. Each sign should point to the direction of the festivity. The sign can include things like "refreshments," "I do," "dancing," etc. Some acrylic paint and a paint brush will finish the sign off. This is a great idea and it can be painted to match your wedding colors or dressed up with ribbons and flowers.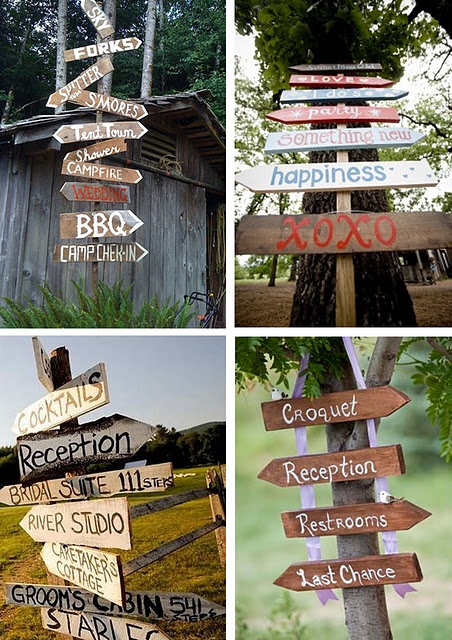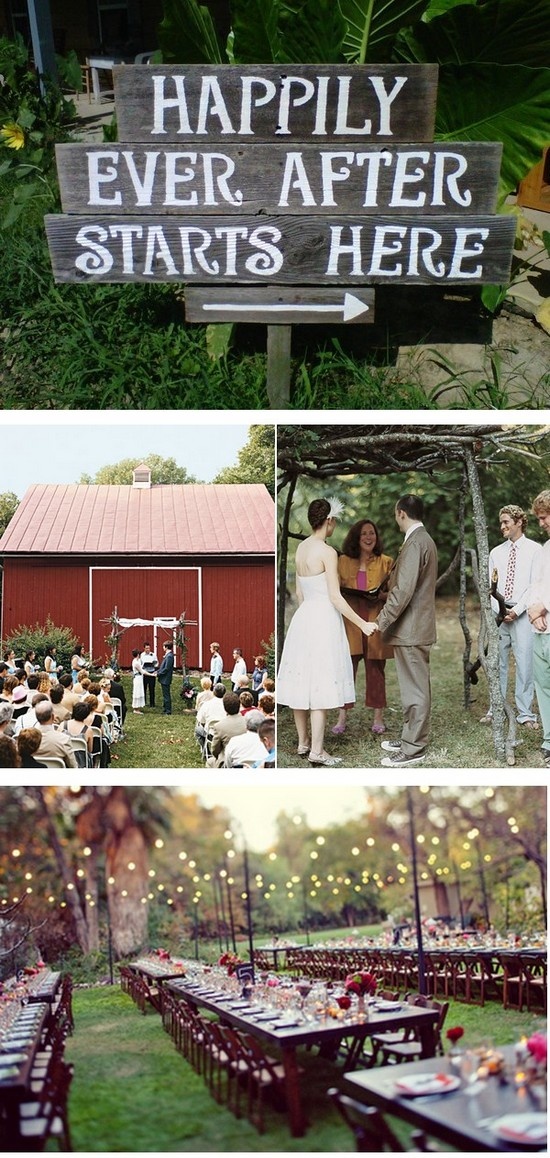 Mason Jar Tree Lanterns
This is becoming a very popular décor for backyard weddings, and for evening weddings, can be absolutely breathtaking. You'll simply need to use wire to create hangers for the jars, and can place votive or tea light candles inside jars before hanging them from tree branches. If you want to take things a step further, you can paint the inside of the jars with spray paint in advance to match your wedding colors or theme and then the candle light will shine through the colors beautifully.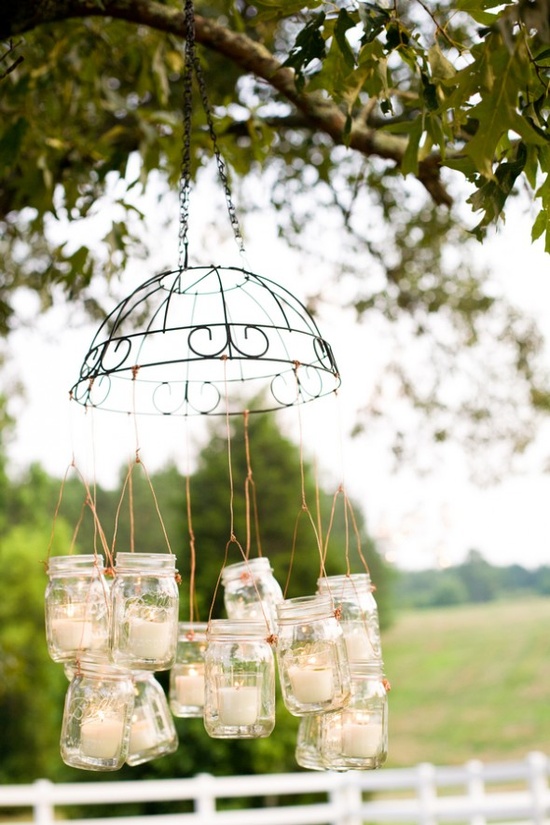 Rustic Dance Floor
Another adorable backyard wedding décor idea is to create a rustic dance floor. You'll simply need sheets of plywood to make the base as large as you want it, as well as some 2 x 4s to build the base up and create posts on each corner of the dance floor. String lights around the posts (larger bulbs are very charming), and make sure the floor is sanded well enough to dance on, and you're good to go.
These adorable backyard wedding décor ideas are just a few examples of how DIY weddings can be just as perfect as a more expensive, venue wedding and reception. Use your imagination and creativity to create the wedding of your dreams…right in your backyard.