This delicious eggnog pie tastes like it took hours to make, but in reality it only takes a few minutes. It's absolutely wonderful and it's perfect for a winter wedding shower theme.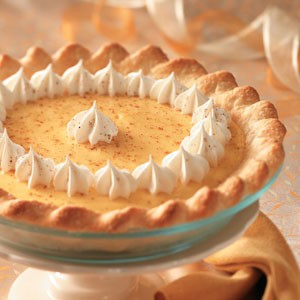 You will need:
2 boxes vanilla instant pudding
½ gallon eggnog
1 graham cracker pie crust
Whipped topping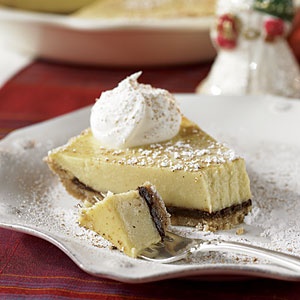 Start by mixing your vanilla instant pudding with 1 and 1/2 cups of cold eggnog. You should beat it with a wire whisk until the filling is thick. Then, you'll want to pour this filling into the graham cracker crust and place it in the refrigerator.
Allow the pie to sit in the refrigerator for about an hour, or until the filling has thickened into a custard consistency. To create beautiful decorations with the whipped topping, place it into a cake icing bag and attach a star tip. Start in the middle of the pie and squeeze, pulling the tip up about ¼ an inch, stopping the squeezing at the top.
This will create little star shapes on the pie from the whipped topping. Place it back into the refrigerator until it's time to serve the pie. It's sure to be a favorite at your winter wedding shower and the greatest part about it is that it takes just a few minutes to make!