Regardless of where you live, I think traveling is one of the best ways to bond with your significant other and keep the mood fiery! Here in wedding fanatic, we love to celebrate anything and everything fun and exciting about weddings and engagements, so it's no surprise that creative events such as what we have today is bliss! Today's featured event is beautiful! Come and take a look at these amazing photos taken by Shandro Photo and enjoy yet another surprise!
We're All About the Details!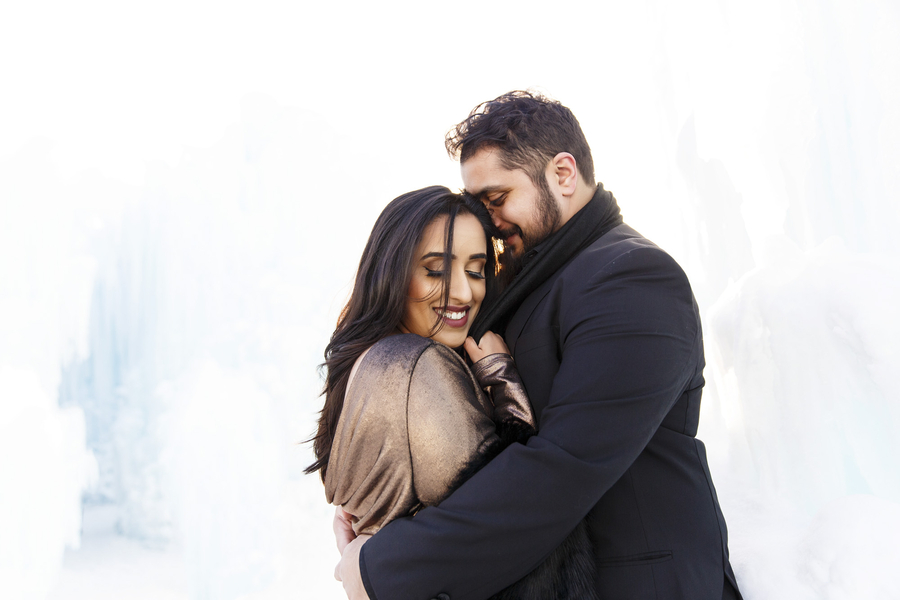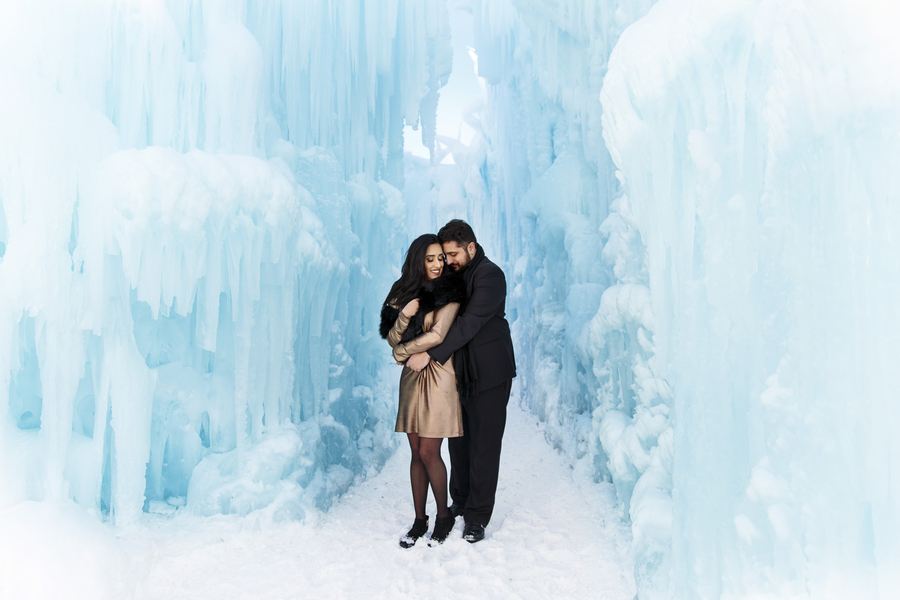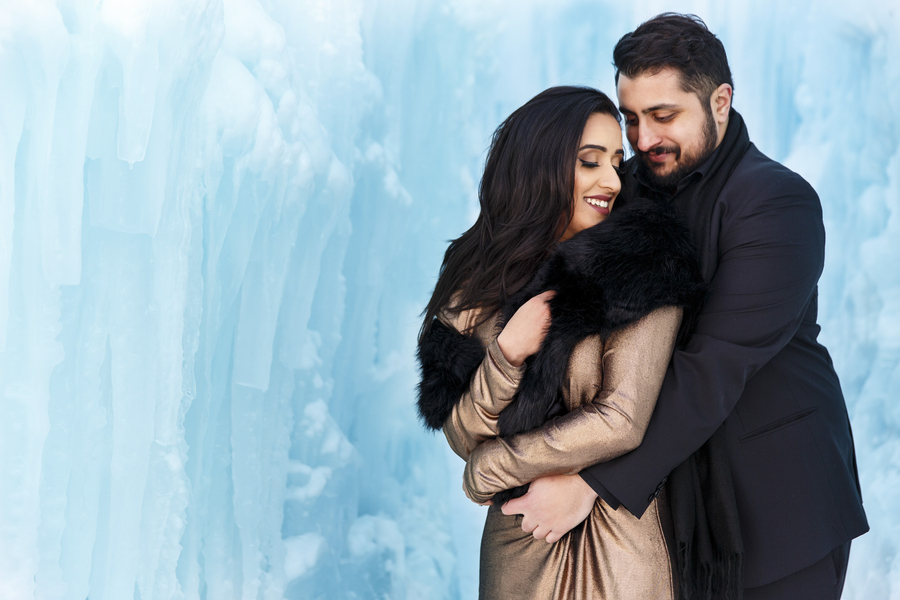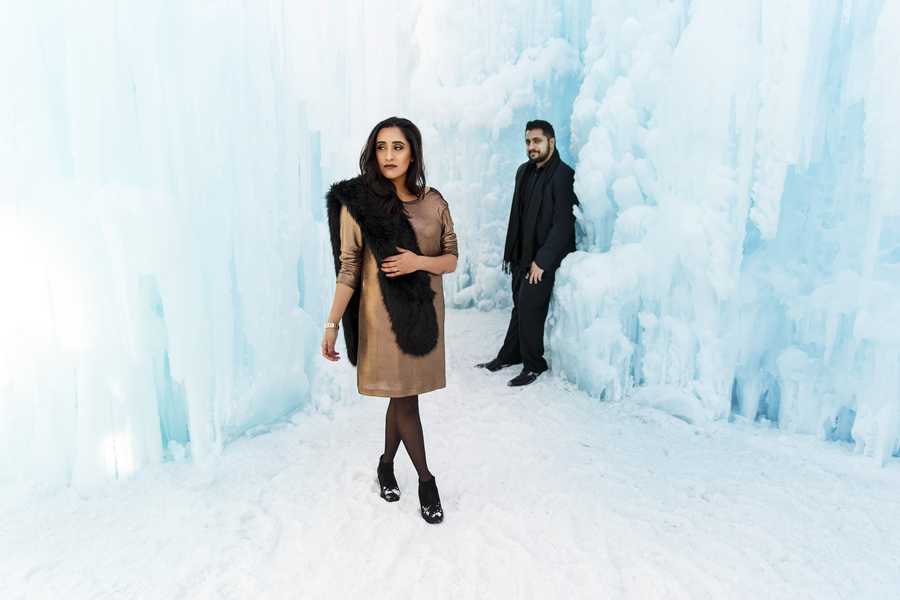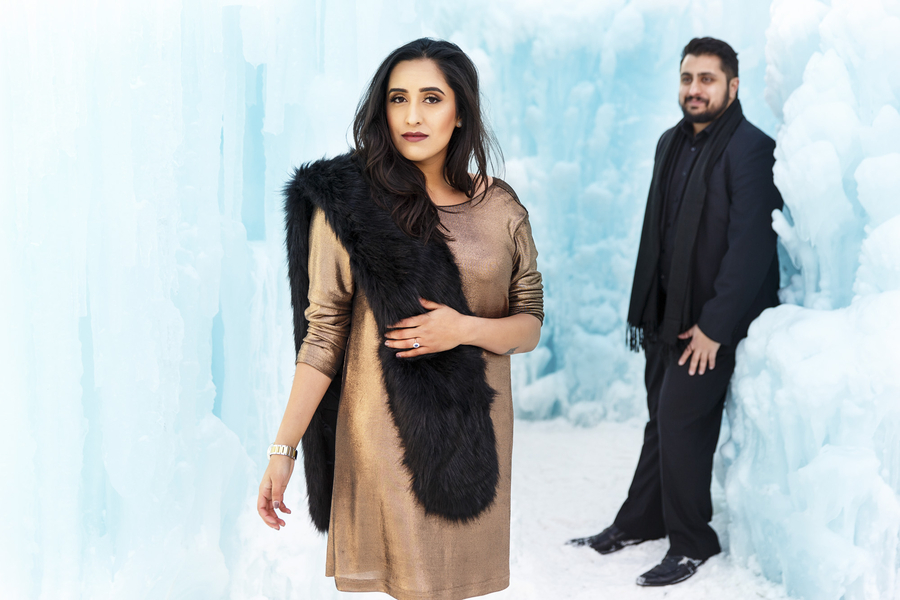 Canada is known for its natural beauty, and also for chilly winters! These amazing vendors are resourceful though and find creative ways to enjoy winter. Edmonton is lucky to have the incredible Ice Castle each winter, and Amani and Kam took advantage of this magical setting for their engagement photos. With love to keep each other warm, they barely noticed the frigid temperatures! This elegant couple looks stunning in this surreal backdrop.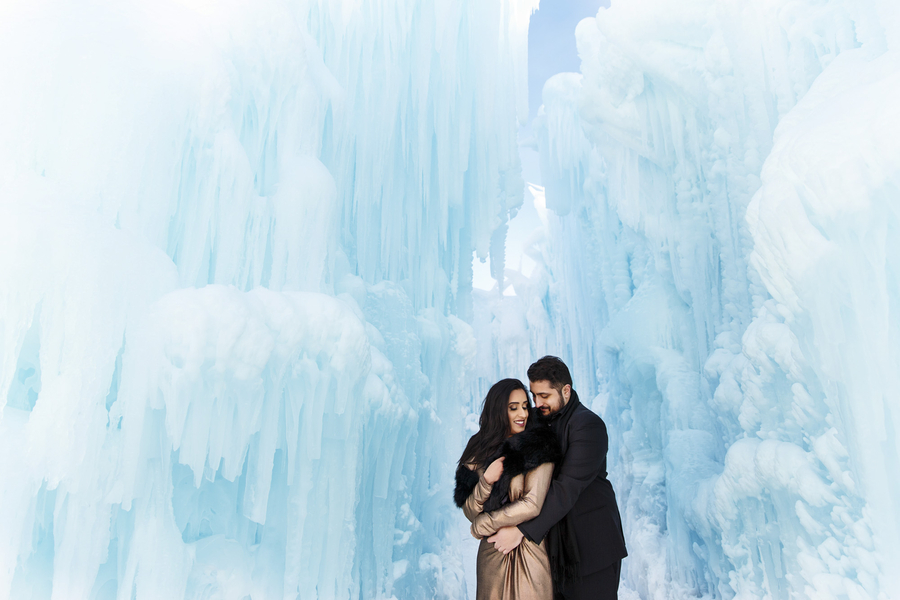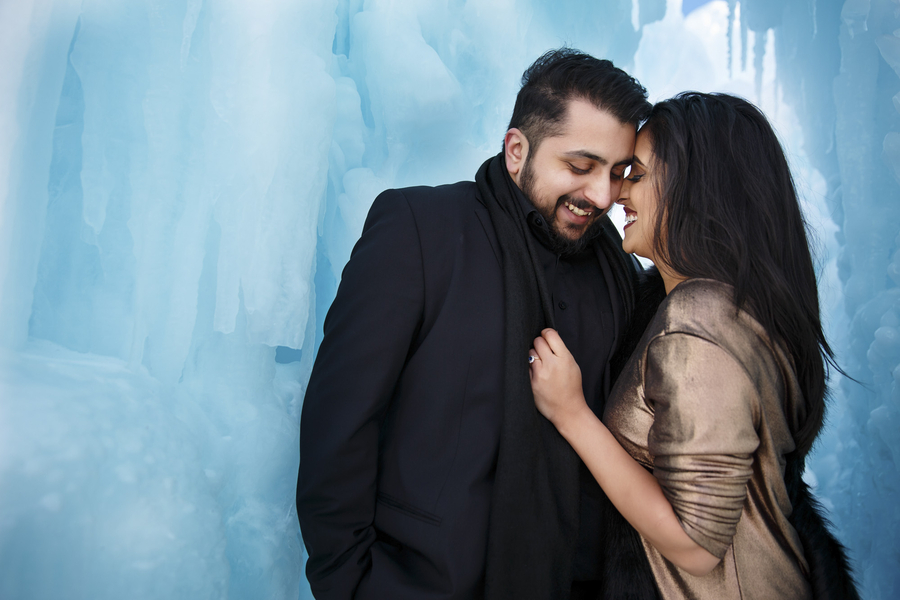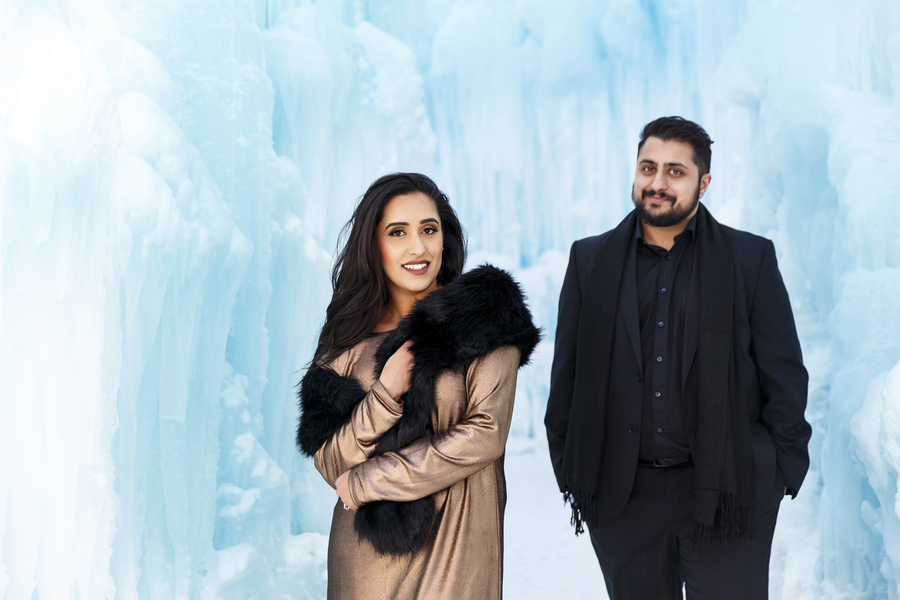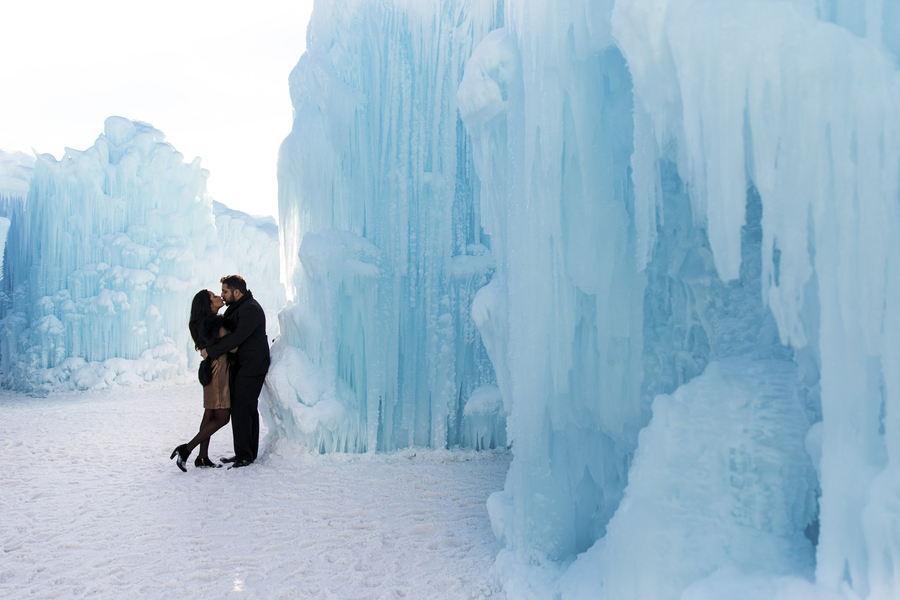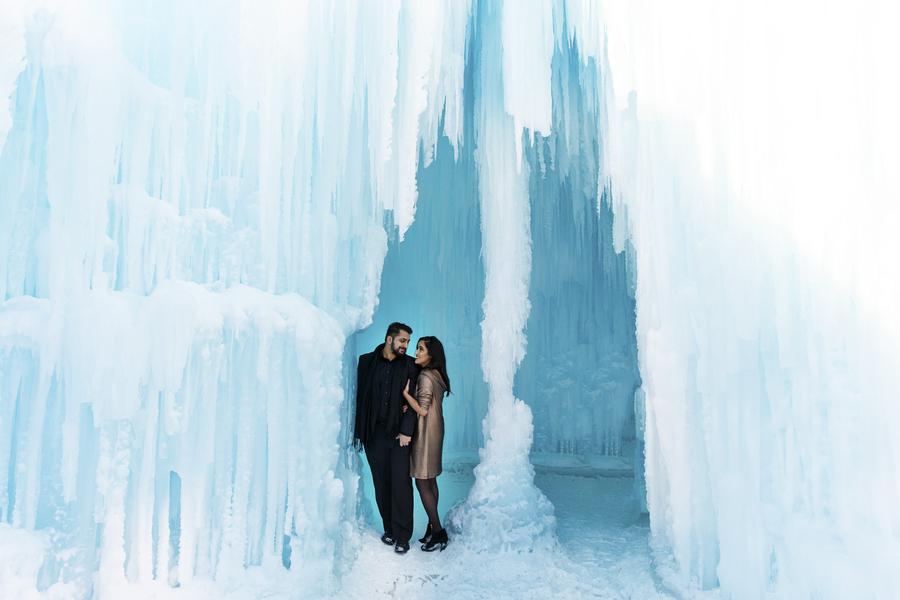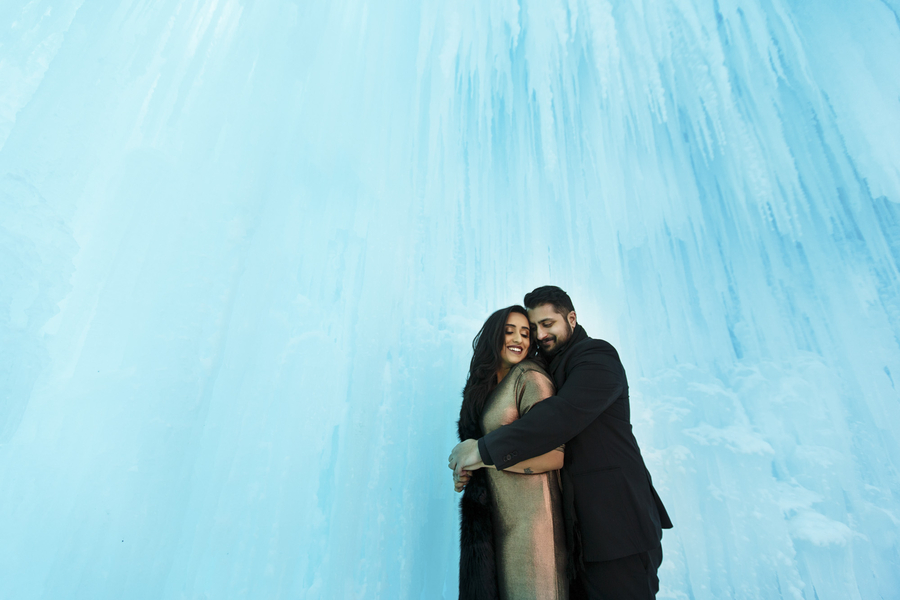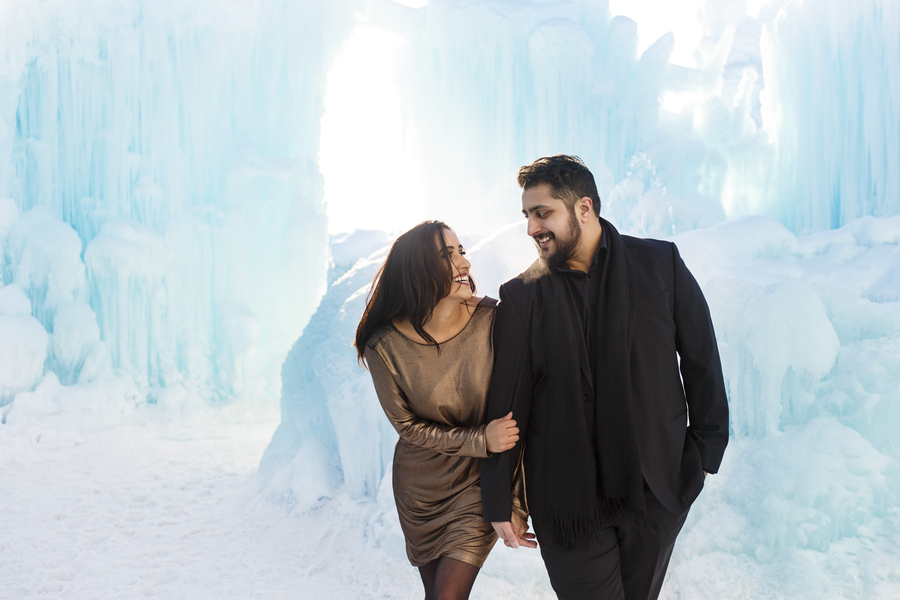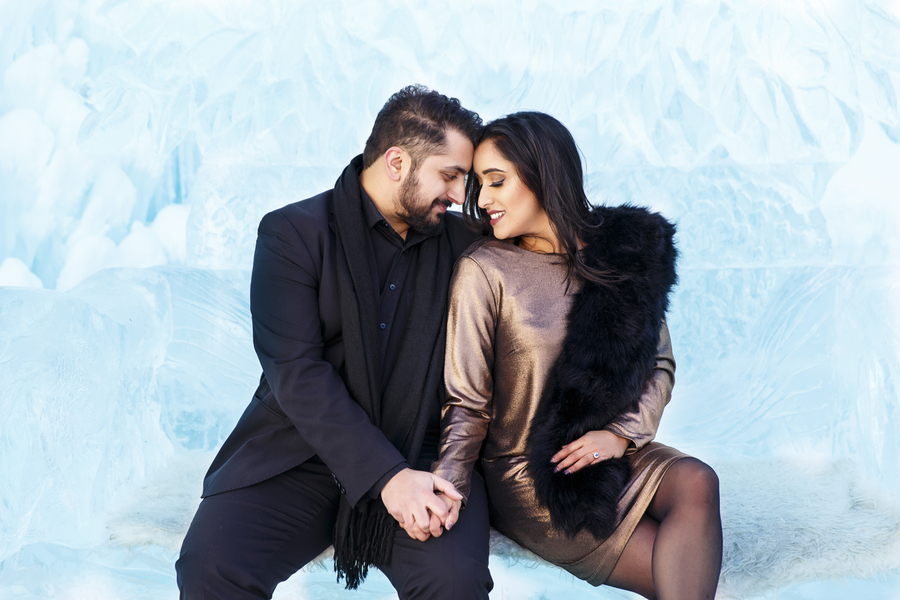 Take this Advice
Im a planner so Plan for everything and do anything that can be done early. But also…. Rest and relax as much as possible throughout the process. Remember its about the love you have for one another. If you ever feel overwhelmed or stressed out just pause and remind yourself what the end goal is! (Starting a life together with your forever friend/soulmate/other half) and it doesnt matter how u get there. For myself and Kam something super important in keeping our love strong has been the effort to express our love for one another via small gestures and so many many many jokes. 6 yrs in and we still make eachother laugh which results in so many good memories and positive vibes. ~Haley Shandro/Photographer
About the Photographer
I'm a photographer from Edmonton, Alberta, Canada! But I'm available worldwide. I've photographed weddings and portraits in Hawaii, Cuba, and Mexico. I simply love photographing weddings. Weddings to me are all about emotions and family, the connections and the celebration. My couples inspire me with their love stories, and my team and I work to make each and every wedding special. After many years being involved in weddings, I've grown to learn how unique and remarkable every wedding is, and I pride myself on not only capturing every detail but also sharing my expertise with you to make sure your whole wedding runs smoothly.
Boudoir photos are quickly becoming one of my favorite things to photograph. Over the past few years, I've met some incredible women, and it's an honor to not only photograph their beauty but also to pamper them and help showcase their individuality and confidence. No matter what I am shooting you'll usually find me laying on the ground or climbing up on something. I'm pretty short and I'll do anything I can to get the photos I want because that means amazing photographs for you. You can reach me at my website.
Vendors
Photographer: Shandro Photo
Other Location: Ice Castles YEG