When Jennifer was asked about her wedding theme, she simply just replied, "Wine." Yes, you read it right – wine! We may have seen our fair share of flowers, burlap, lace, mason jars and beach as wedding theme but wine? Naahh.
And just as Jennifer wanted – wine, glitter, lace, pinks and greys dominated on her wedding day. Add in a GORGEOUS couple, stunning location, parents who tell amazingly hilarious stories during their toasts, and a nonstop dance party and you get one FABULOUS wedding. See for yourself just what she meant!
Extra Special Details
The epic toasts. Mama of the groom told some great embarrassing stories including one about her son breastfeeding for a long time and Bride's Dad even had music cued up with the DJ for his toast.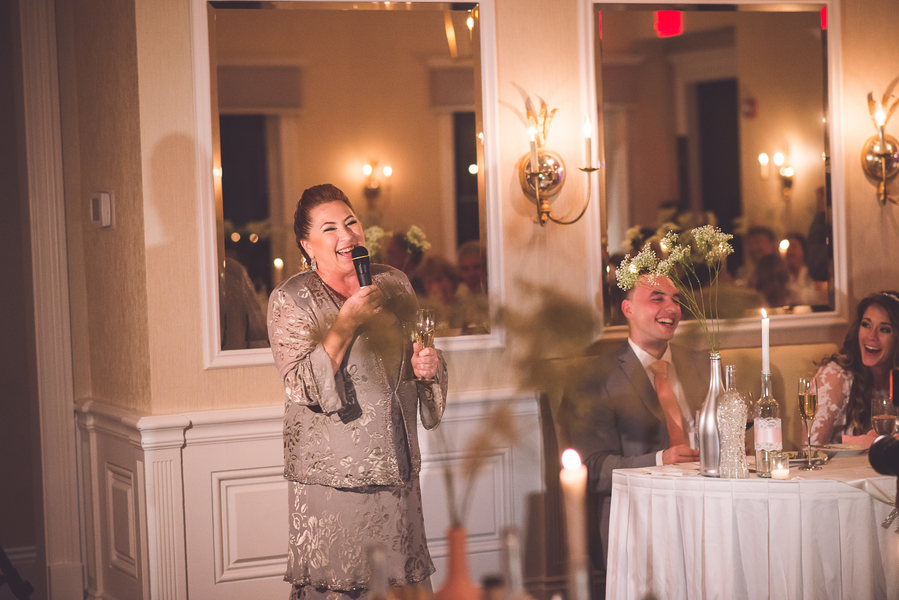 Moms! The Bride and Groom both gave flowers to their mothers during the ceremony that sparked some immediate tears.
The decor. It was all WINE themed which was very unique and beautiful. (A LOT of wine was consumed for this wedding,we were told. )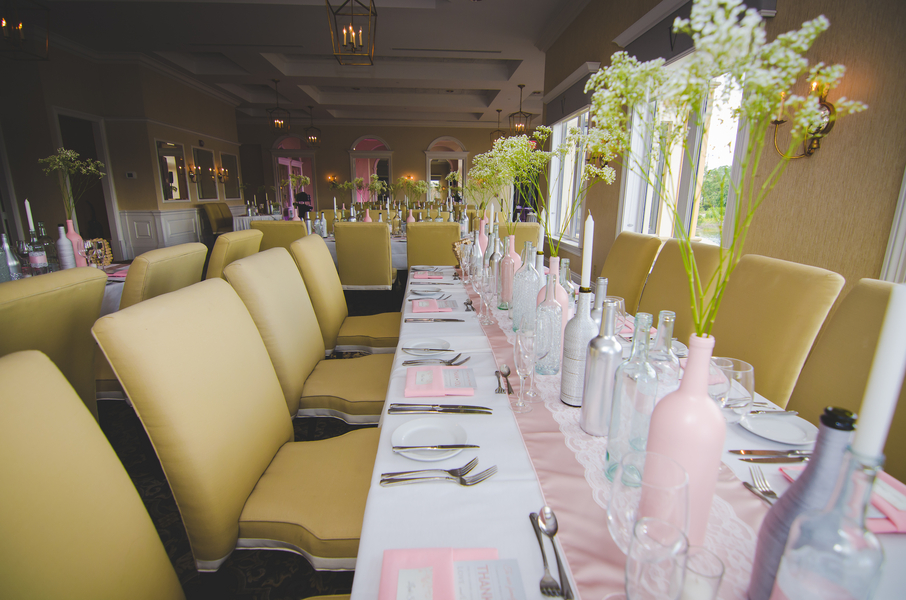 Tips From The Photographer
♥ Think outside the box. It doesn't have to fit any type of mold. Let your wedding be what YOU want it to be. Stop worrying about mundane details that only your distant cousin will care about. Be YOU and allow your wedding to reflect that.

♥ Secondly, the two most important areas to spend on for your wedding are photography and food. Photography will preserve your memories forever and be the heirlooms that you pass on to your future children. You don't want to look back and hate your photos just because you opted to save some money. The food, everyone will remember if it was bad and remind you of it for years to come.

-Stephanie
Money Matters
Wedding Budget: $10,000 – $20,000
VENDORS
Photographer:  Steph Jones Photography
DJ: A DJ With Class Inc.
Cinema and Video: AMC Video Productions
Beauty: Make up by Carolina
Reception Venue: Vasari Country Club