Are you ready to see something lush and vibrant? This soft and blush outdoor wedding of Sarah and Eric will show you the natural beauty of colorful tones paired with amazing décor and talented vendors. Of course, we always focus on something visual that's why these snaps taken by Elite Photo will show you everything special and inspiring! This couple's outdoor wedding really reminded me of how a lush and vibrant theme can make an event look much more special and memorable. Excited for the details? Scroll down below and take a closer look at the timeless photos that will surely inspire. Enjoy!
We're All About the Details!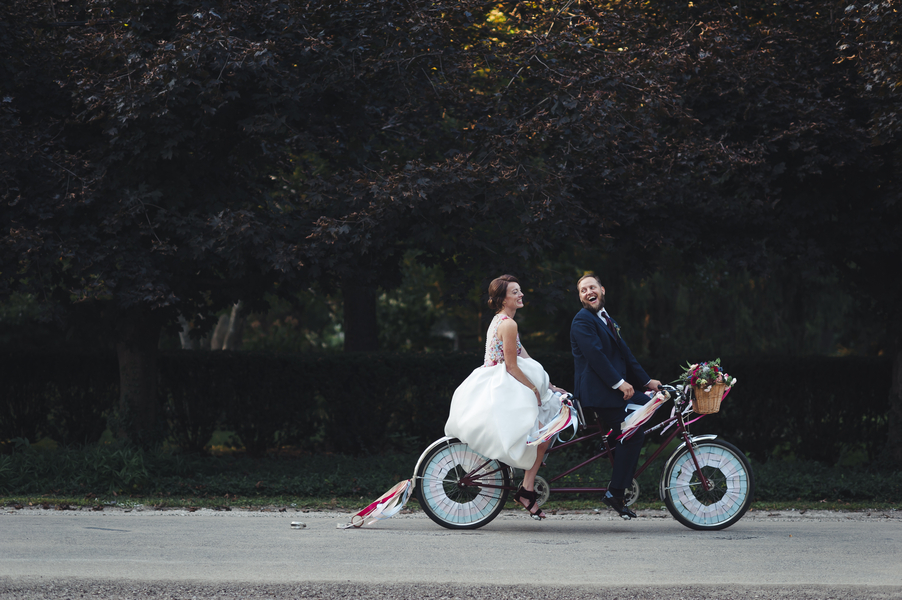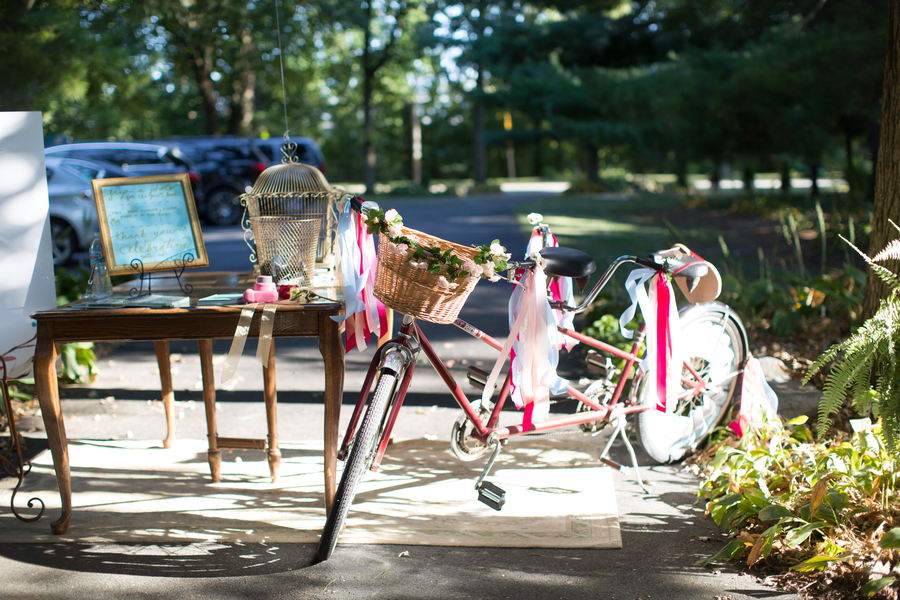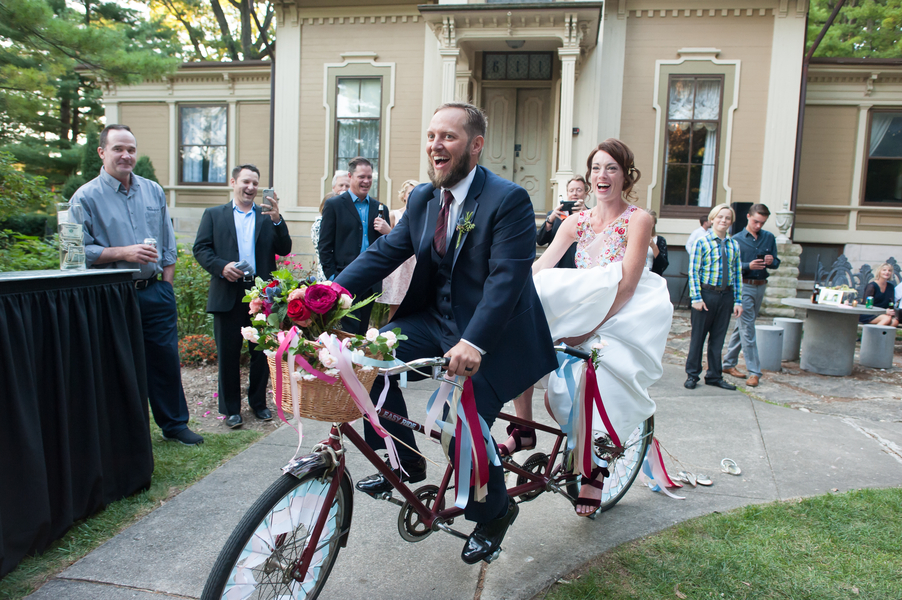 Wild in Love Theme
The couple actually used the theme of "Wild in Love" and complemented that with the feathers, forest floor feel to the tables, and most of all their refreshing and lively personalities.  The couple took some time during their reception to take a joyride on their tandem bike they decorated with streamers to match the day.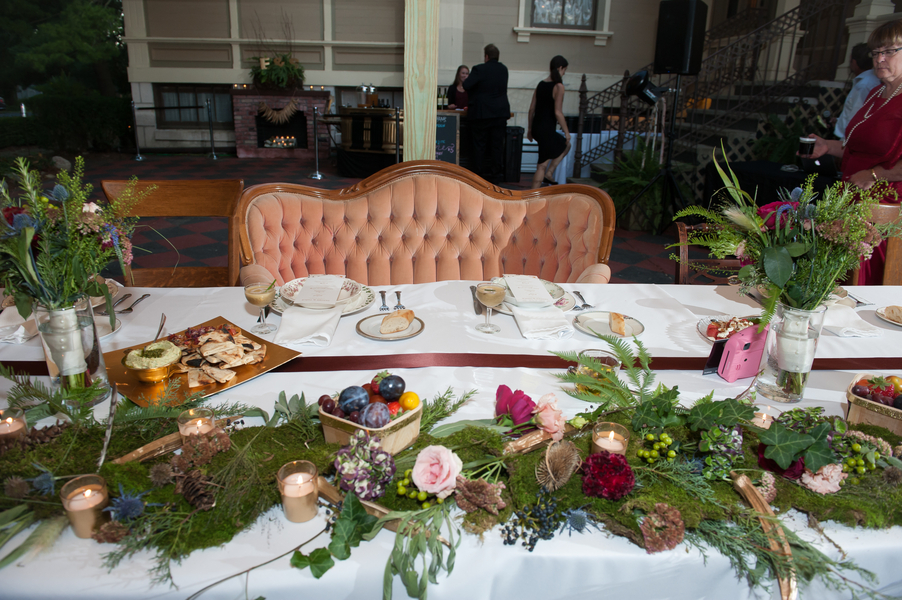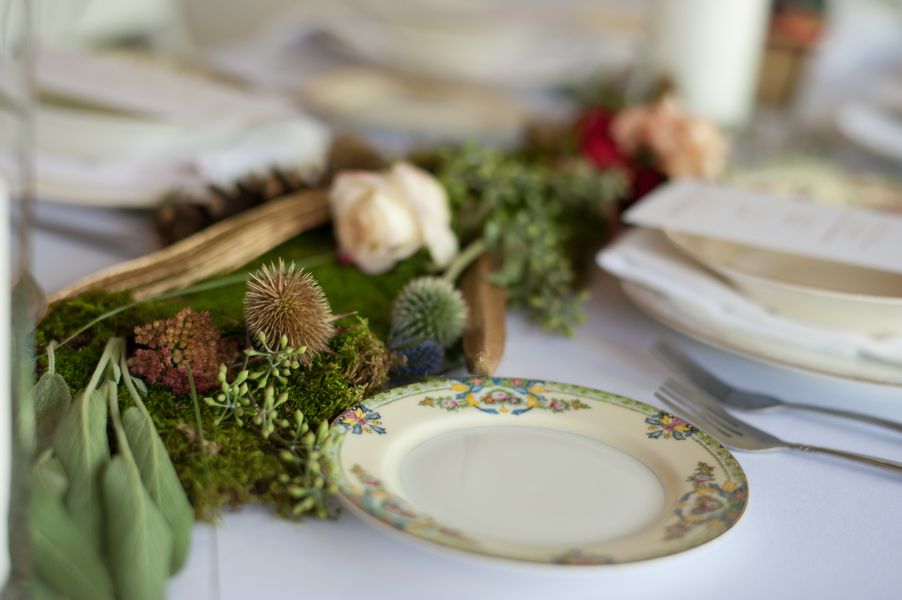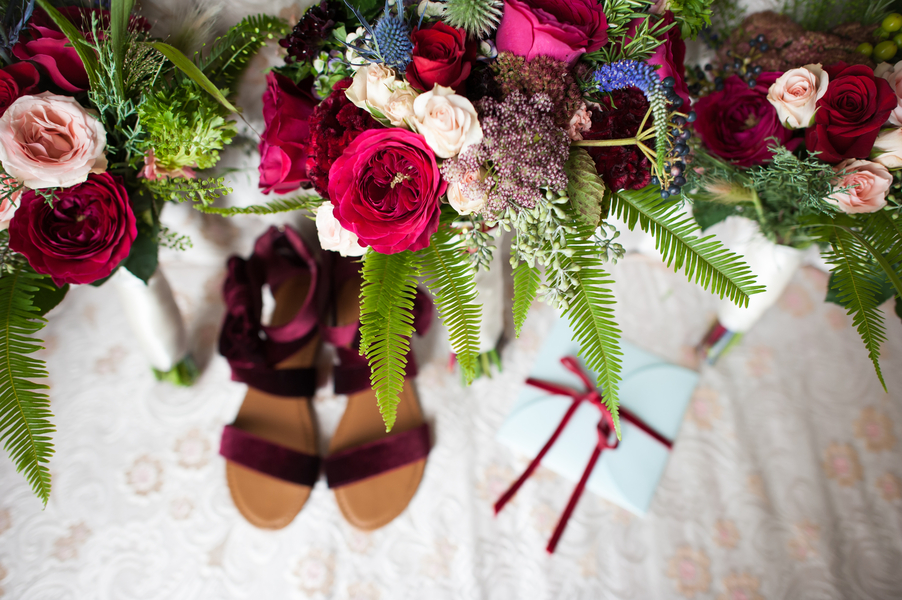 The Couple
Sarah and Eric were married on a beautiful summer day in front of the hedge maze at The Homestead 1854 in Plano, IL.  Their theme for the day was "Wild in Love" and the colors were pink, blue, dark red, and gold.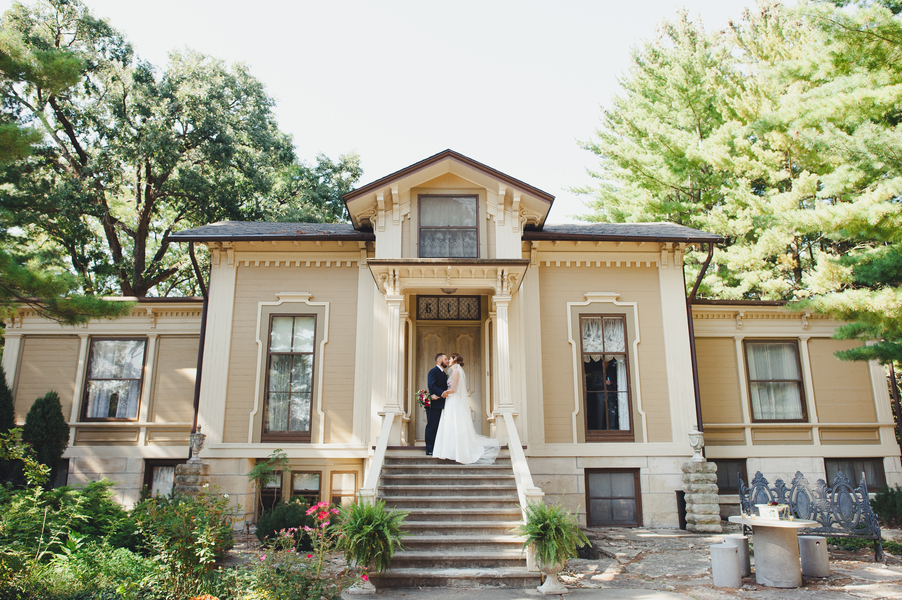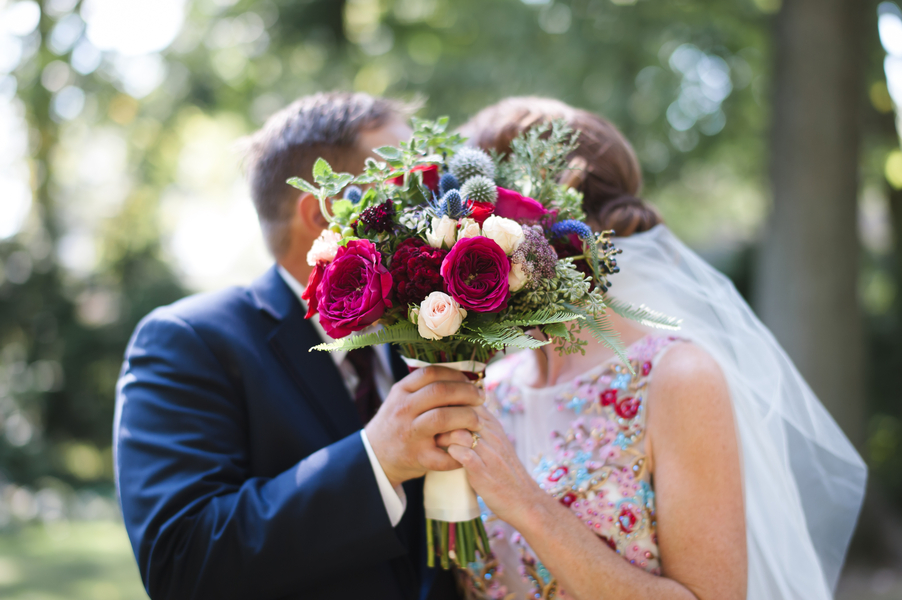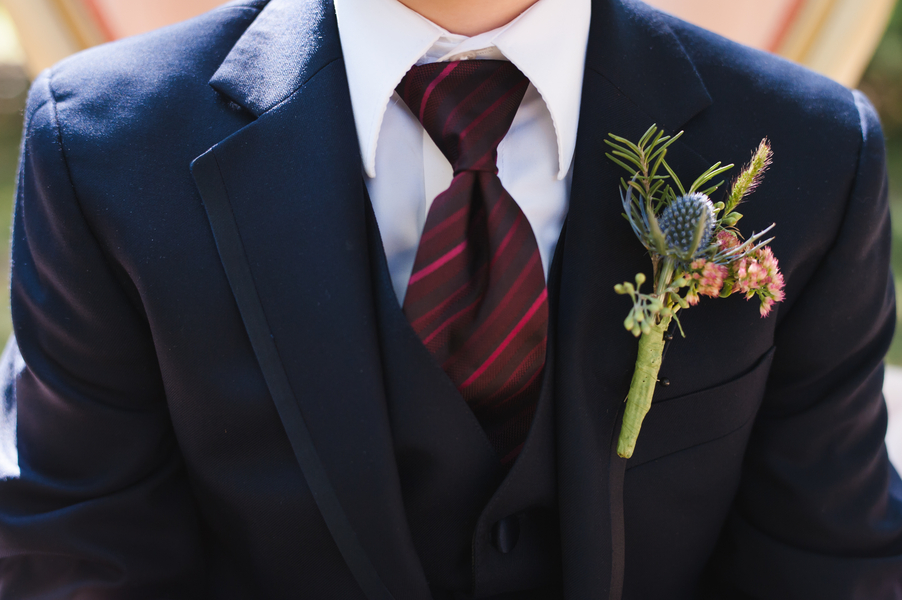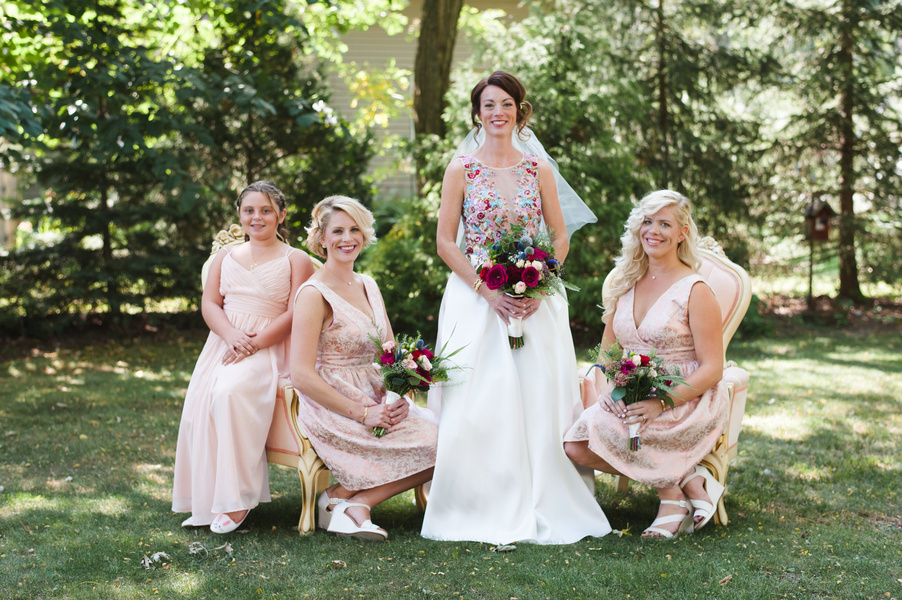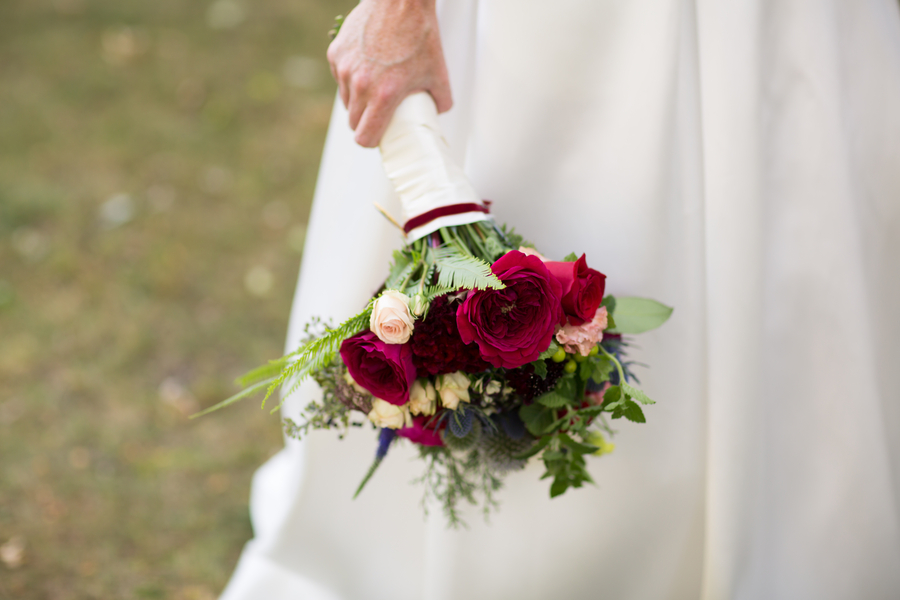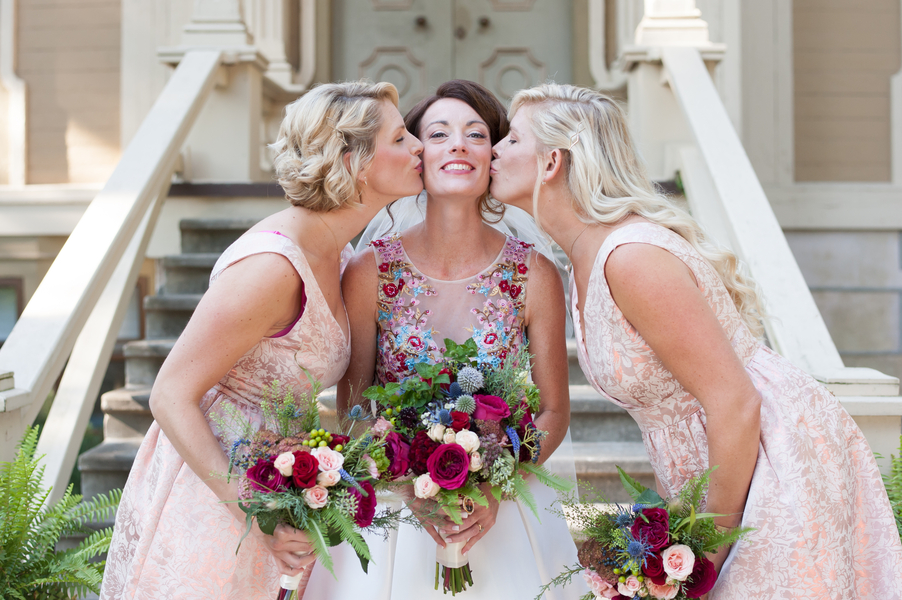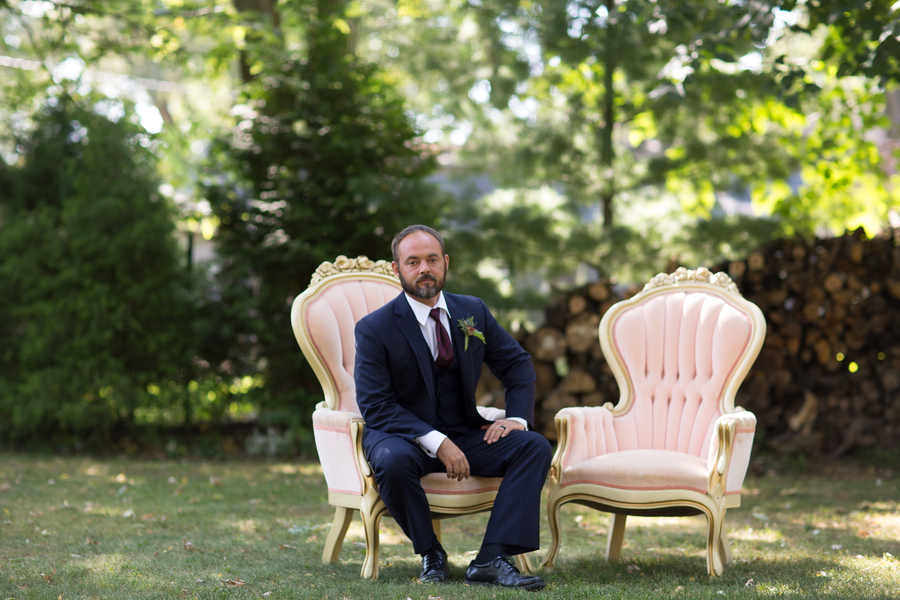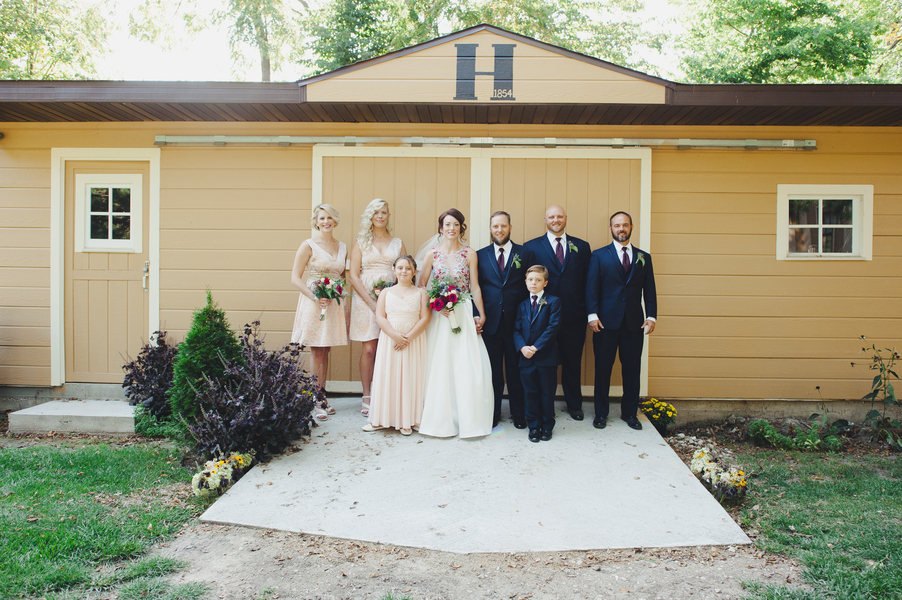 The Reception
Despite Missy Miller's first time photographing an event at this gem in the western suburbs of Chicago, everything falls into perfection. The mansion has the feel of a 1800'ws Tuscan villa and combine that with the beautifully manicured grounds and exemplary staff and service, this place is truly an inviting and memorable wedding venue.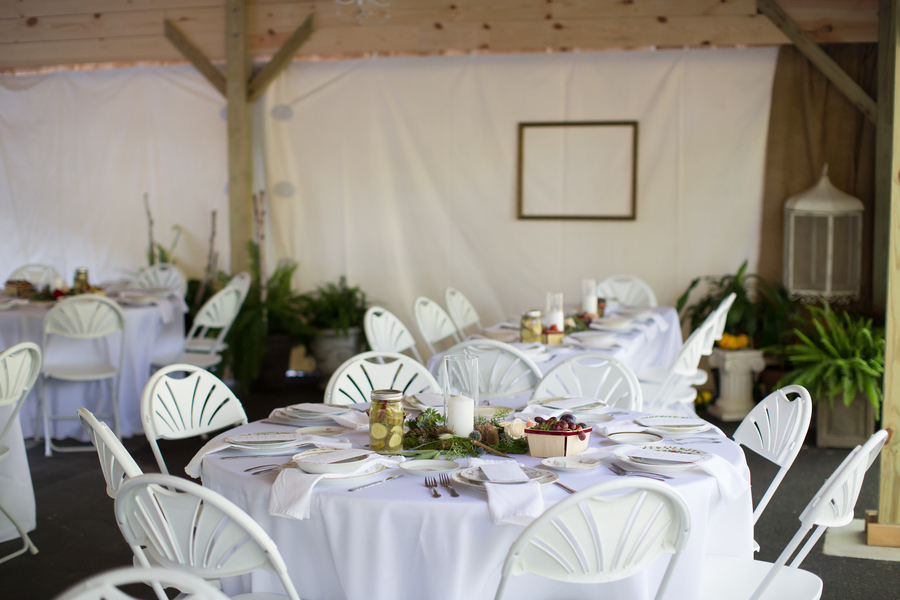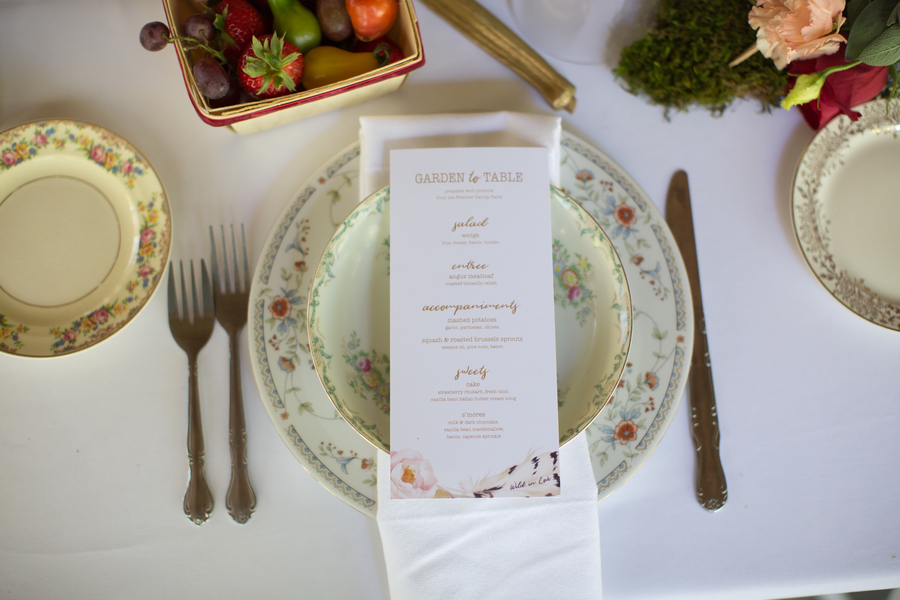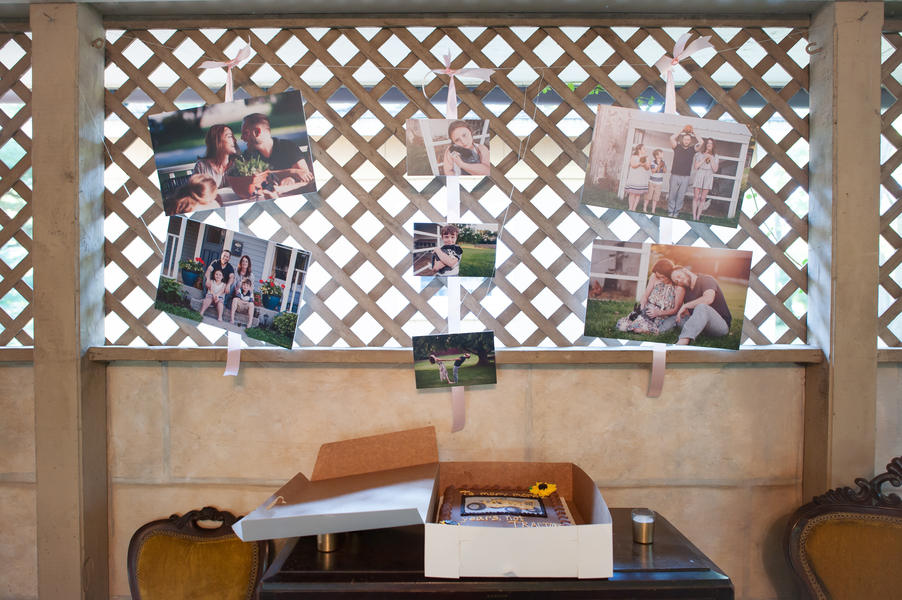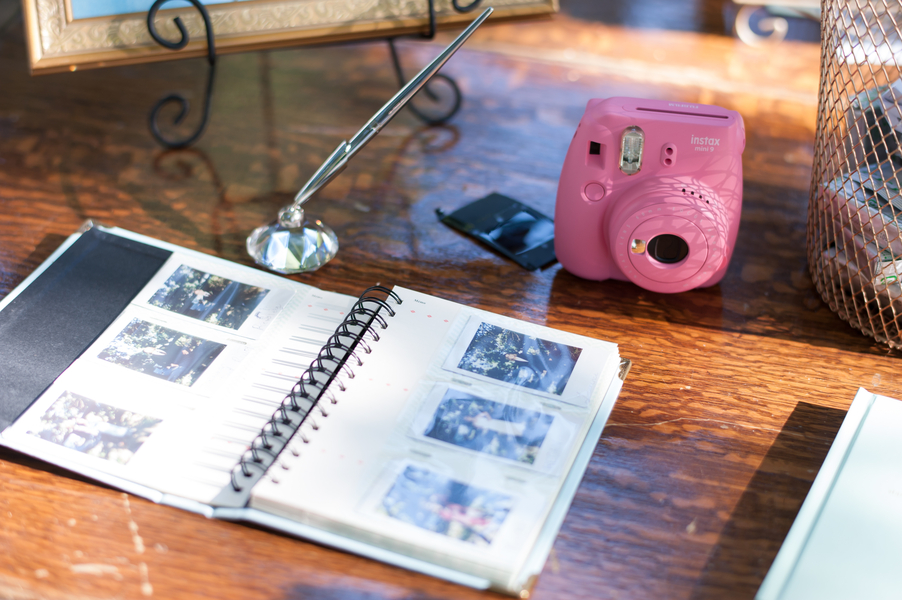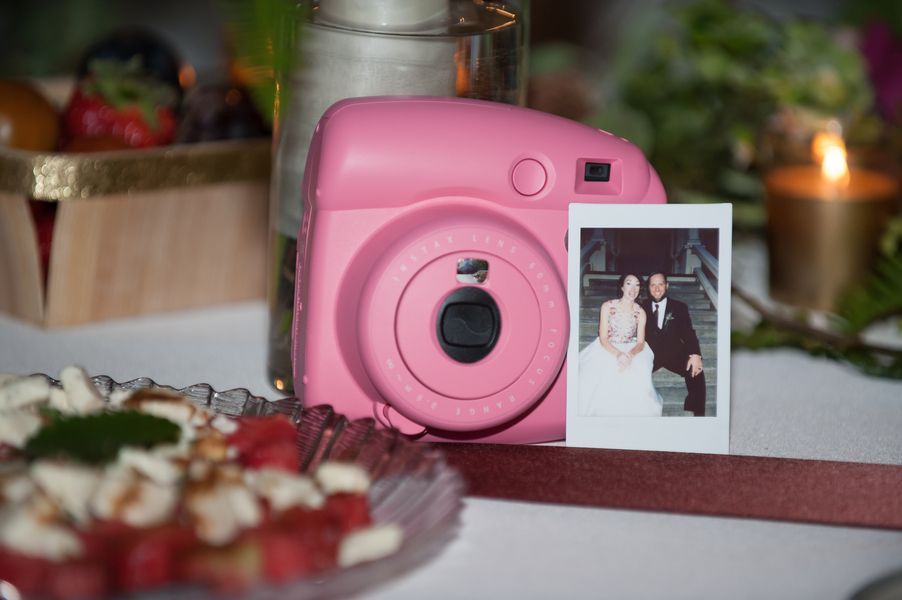 The Bridal Suite
On the wedding day, Sarah got ready in the bridal suite which featured old, big windows, striped wood floors, and a full length mirror.  During this time, her florist RJA Design and their staff put together their ceremony and reception decor which featured a "Forest Floor" feel to the long reception tables and many vintage pieces set up in and around the grounds.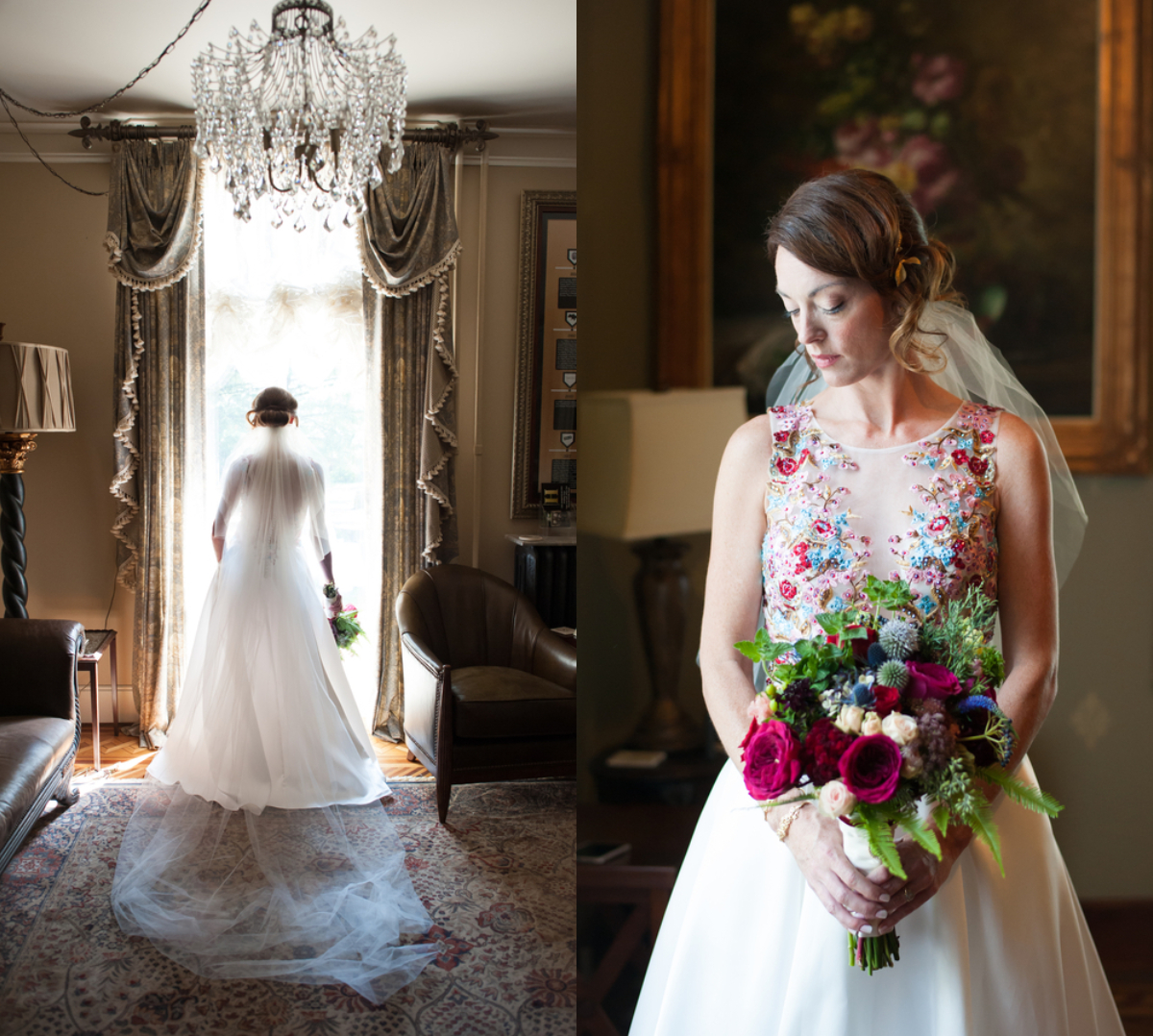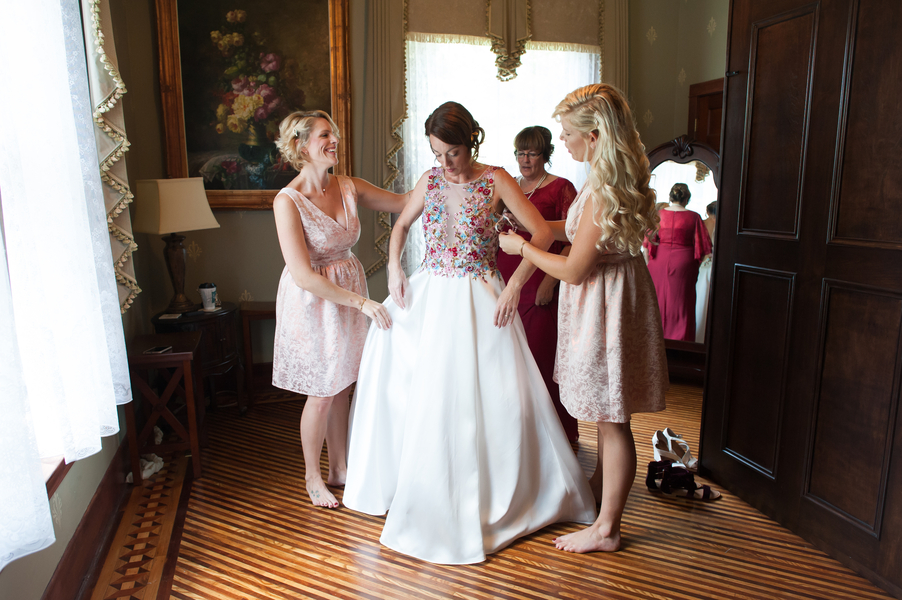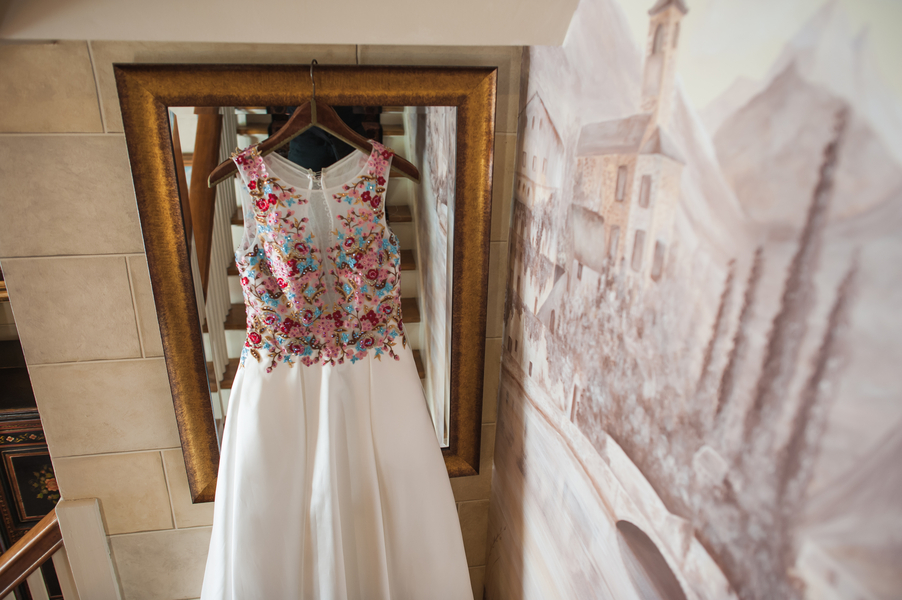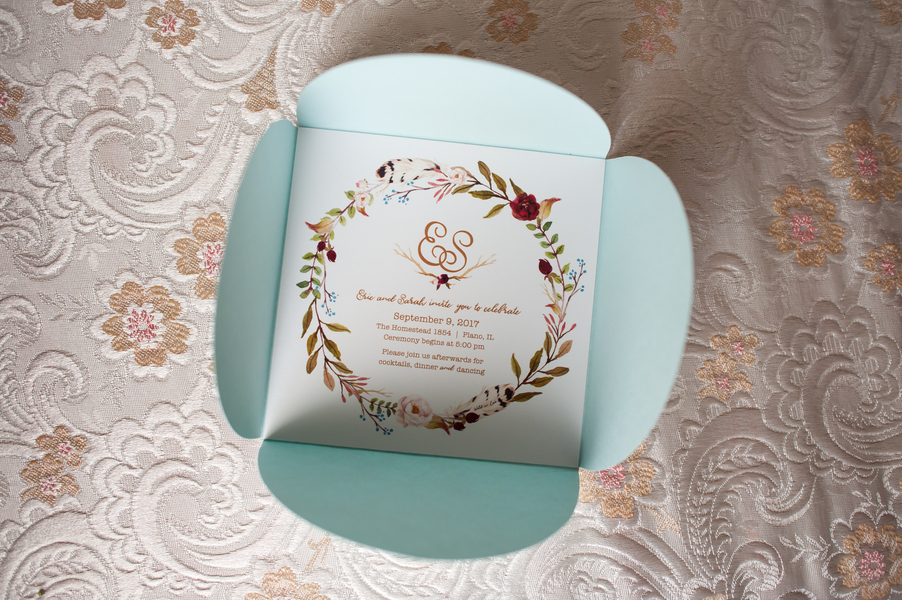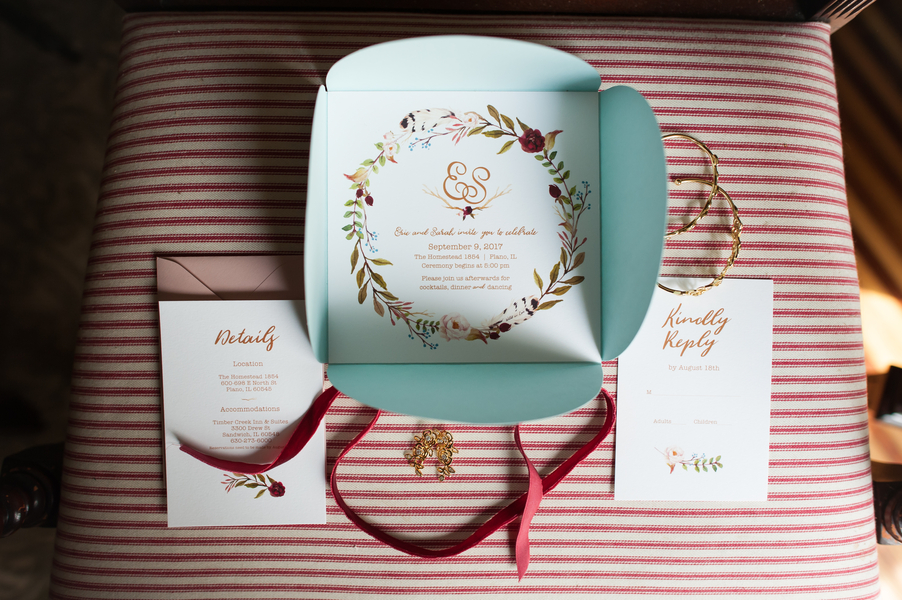 Take this Advice
"DO NOT stress or waste money on little things like guest favors or adding lots of wedding signage because your guests will probably forget them.  Save that money to use to splurge on a great photographer and caterer. Also, find a dress with pockets 😉 Invaluable space for my backup lipstick and *tissues! *I KNEW I would be a total hot mess walking down the aisle and during the ceremony. Instead of stressing over what you know you are going to tear up about, just let it go, grab a tissue, and feel it." ~Sarah Elbert/Bride
Vendors
Dress Store: Saks Fifth Avenue
DJ: Spread Music
Caterer: Ginger and Soul
Cake Designer: Ginger and Soul
Hair Stylist: Eclipse Salon
Dress Store: ModCloth
Design and Decor: RJA Design
Event Venue: Homestead 1854
Photographer: Elite Photo