Planning a wedding shower? Do you know exactly what needs to be on the invitation? Here's a hand guide that will ensure that you have everything correct.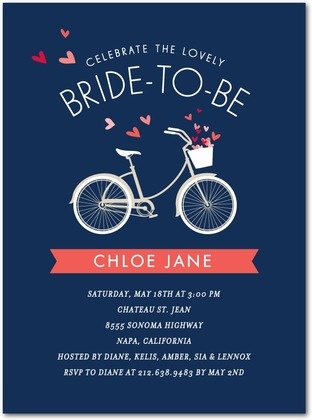 Who is Hosting the Shower?
You'll want to put the name of the individual hosting the wedding shower, whether it's the bride's sister, maid of honor, etc. Of course, you'll also want to include the soon-to-be-bride's name as well.
Essential Information
As with any invitation, you'll include information on the time, date and location of the wedding shower. You should also include essential information such as required clothing for specific themes (tea party clothing, costumes, etc.).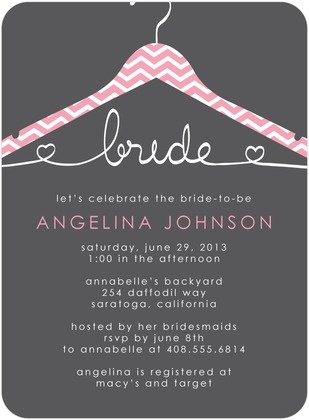 RSVP
Include how your guests should RSVP, whether you'll require mailed RSVPs or a phone call will suffice. You should also include the date you'd like to receive the RSVP by. To make things easier for your guests, you can include customized wedding RSVP cards and prepaid postage as well. 
Don't Include
The things you shouldn't include on the invitation are suggested amounts that individuals should spend on gifts, any sort of registry information, requests for cash, etc.
Sample Wedding Shower Invitation
Check out this sample wedding shower invitation to get an idea of how your own should be formatted and worded.
"Please join us for a bridal shower celebration in honor of Bride's Name. October 8th at 9am. Hillsdale Hotel, 123 Broadmore St. Philadelphia. Sincerely Yours, Jennifer. RSVP: Phone Number."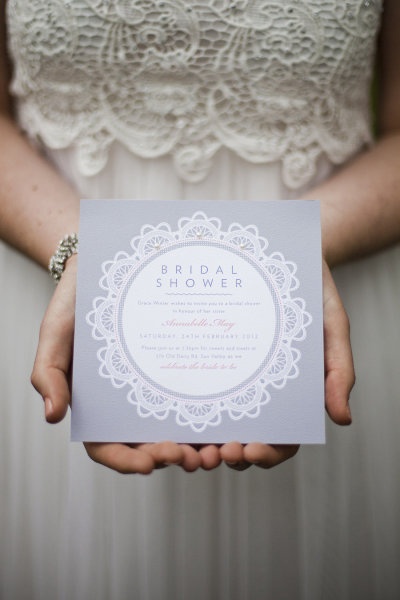 By using this information, you can be sure that your wedding shower invitations are correct and that the etiquette is acceptable.