The old adage "April showers bring May flowers" might explain why May is such a popular month for weddings, but what happens when Mother Nature goes against Mother Goose? If rain is in the forecast for your big day, don't fret: work with the weather by adding rain boots and umbrellas to your wedding party's attire!
Image from Zempel Photography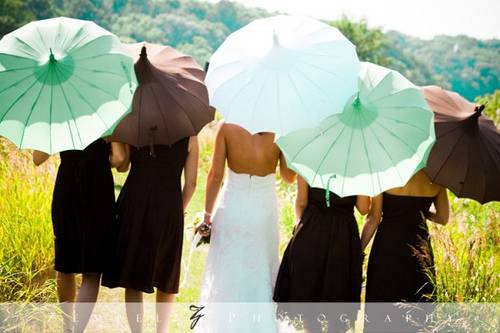 With cute rain boots and umbrellas, you don't have to let wet weather put a damper on the festivities, even if you've planned to take photos outside or are hosting an outdoor affair. Rain boots in bright colors and fun prints are quirky, cheerful, and best of all, functional. You'll stay dry and comfortable while everyone admires your ability to make light of a dreary situation.
Image from Meg Parotti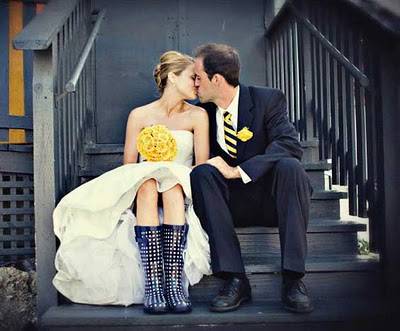 These days, rain boots come in a plethora of styles, patterns, and colors so you can coordinate them with your wedding color scheme or make them your "something blue."
For an adorable line-up at the altar and a great photo-op, put your bridesmaids and flower girl in matching boots and umbrellas. What's the best part for your girls? These really are things they'll wear again!
The rain may have been unpredictable, but you don't want your guests to see your array of boots and umbrellas and think you were taken by surprise. Mismatched items look haphazard and thrown together. In order to keep everything sophisticated and elegant, it's important to keep all the boots and umbrellas coordinated. They don't have to match perfectly if that's not your style, but keeping the hues in the same family will make all the difference.
Check out some of our favorites!
Fashion-Forward
Burberry Check Rain Boots, $195 || dav High-Heeled Fashion Rain Boots, $95 ||
Hunter Gloss-Finish Original Rain Boots, $115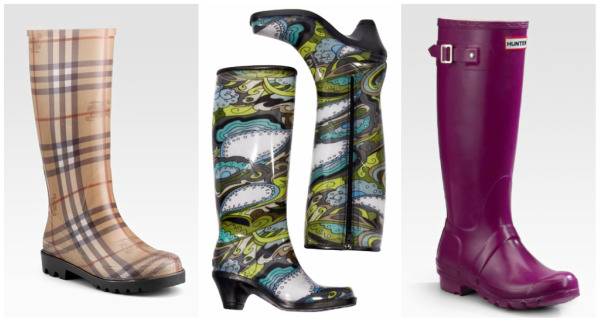 Feminine
Kate Spade Randi Boots, $125

Something Blue
Hunter Original Gloss in Turquoise, $115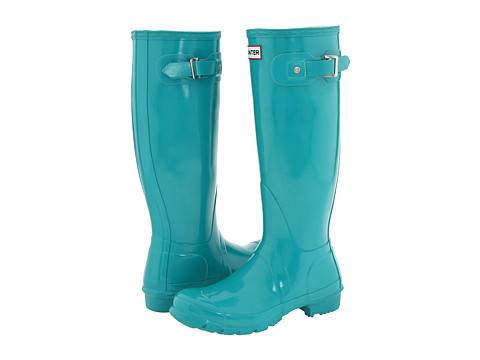 Plaid and Polka Dot
Zulima Bias Plaid Rain Boots from Target, $19.99 || Merona Zaney Polka Dot Rain Boots, $24.99 || Mod Dot Rain Boots from Target, $24.99