Shabby chic is just beautiful, whether it's room decor or a wedding theme. It combines simplicity with the complex, the old with the new, the rustic with the polished. If you're considering a shabby chic wedding theme, the following pictures and ideas should serve as inspiration to you.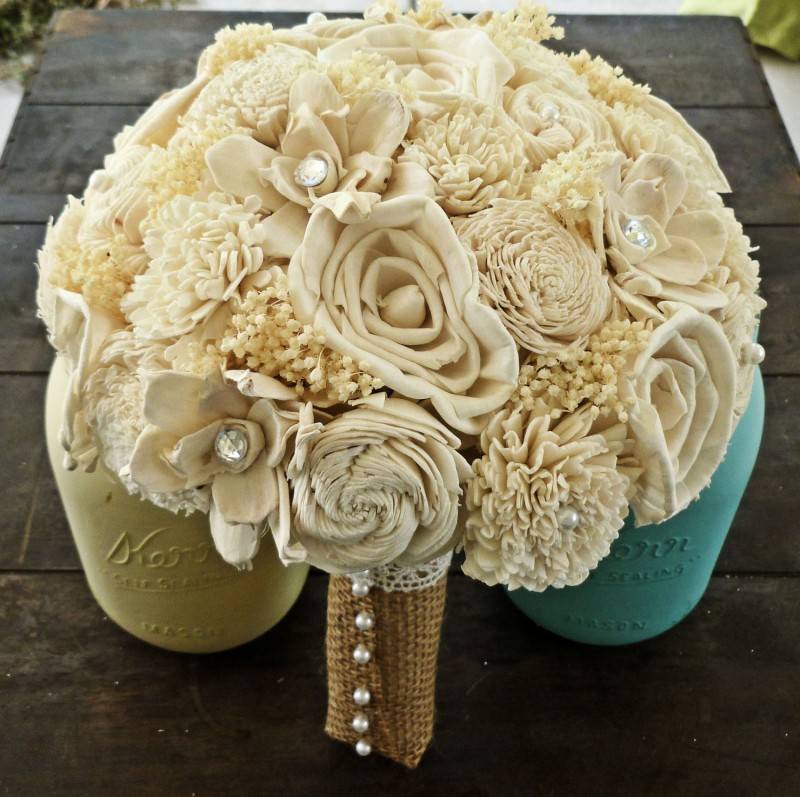 A gorgeous shabby chic bouquet, this one features ivory fabric flowers, burlap and faux pearl and lace embellishments.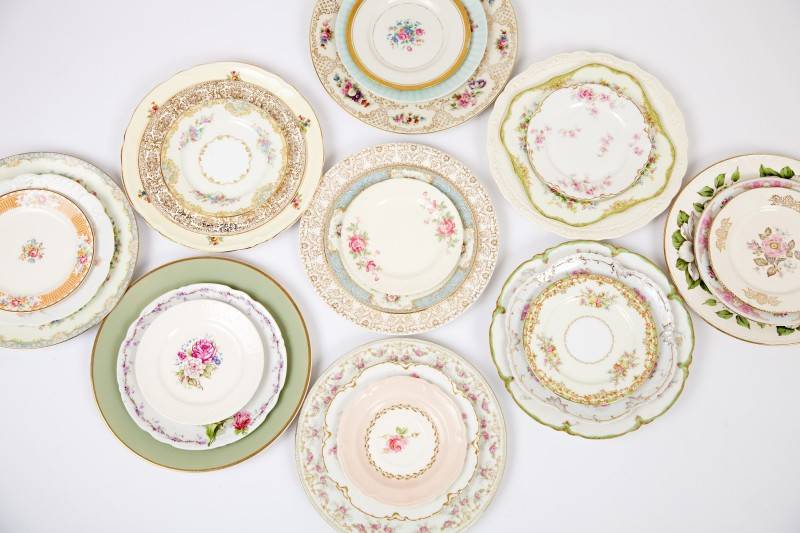 Mismatched plates are super pretty for a shabby chic wedding!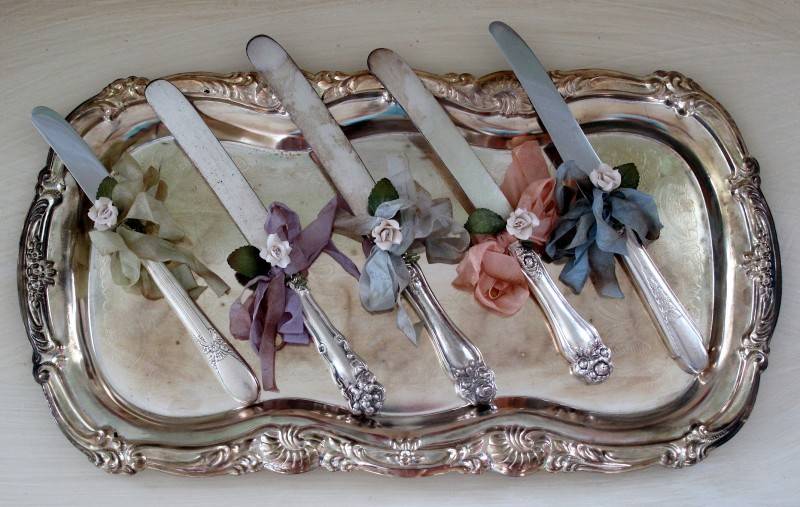 These gorgeous mismatched dinner knives are perfect for dips and spreads at an hors d'oeuvres table.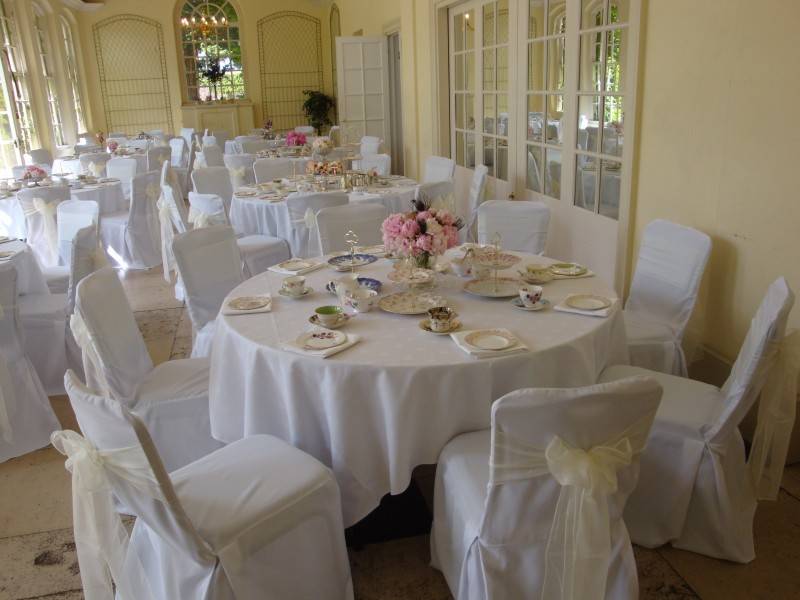 Nothing says "shabby chic" like tons of white linen and vintage crockery.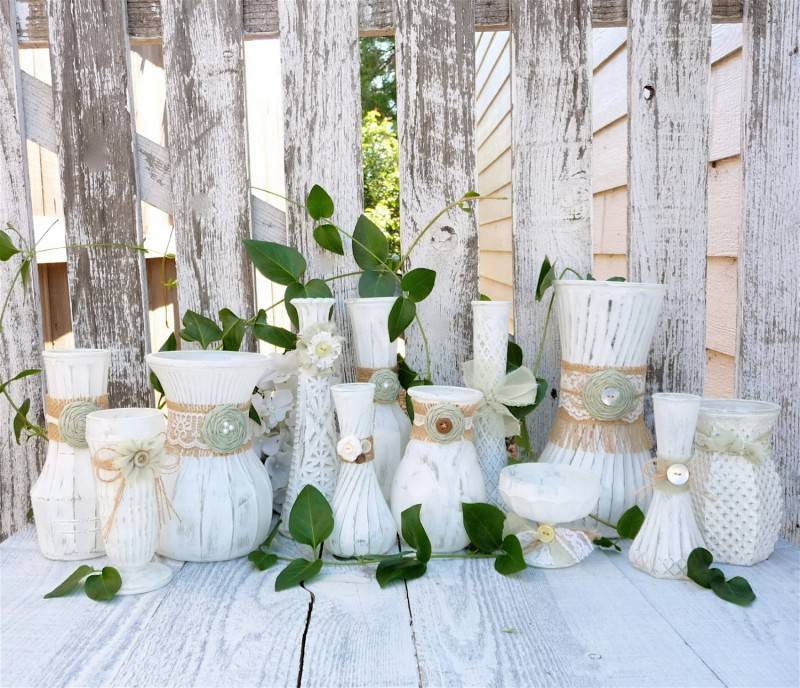 These centerpiece vases are perfect; they are all different sizes and types, and all feature gorgeous burlap, lace and flower embellishments.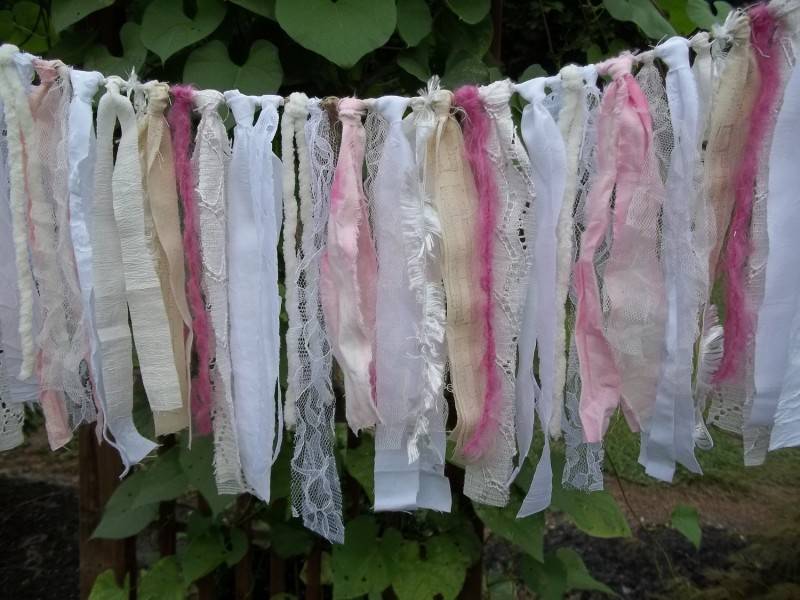 This easy DIY wedding garland is created with fabrics of all kinds. The frayed edges and beautiful contrast in the patterns make it perfect for a shabby chic wedding.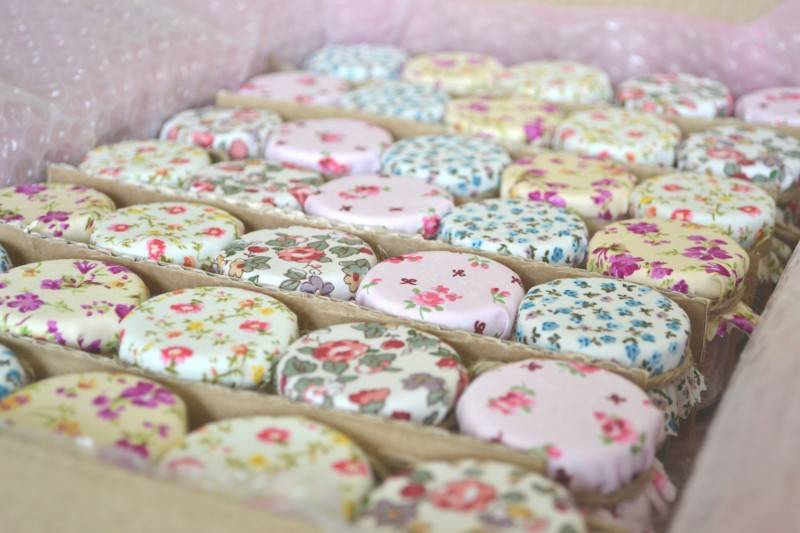 Jelly or honey jar favors with floral linen covers – adorable and perfect for this theme!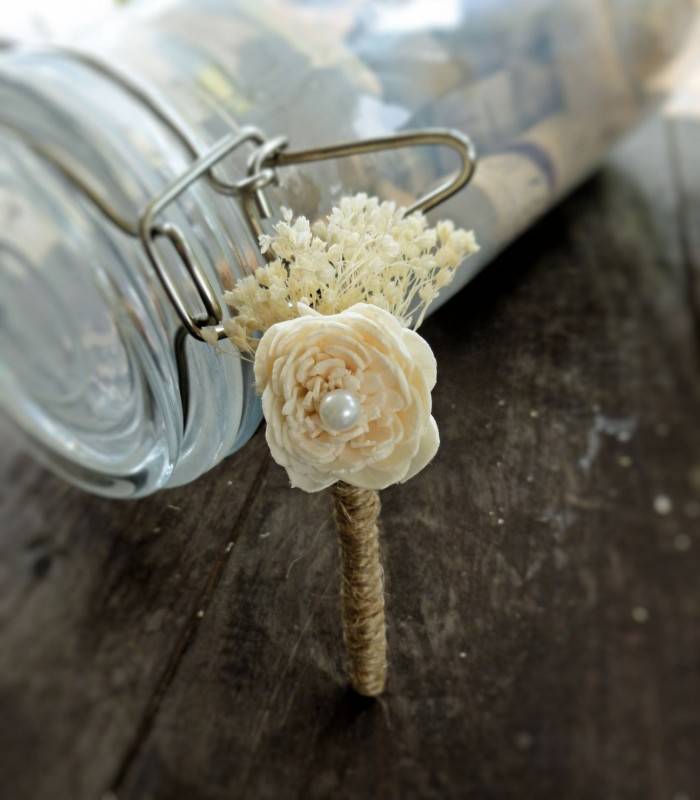 We love this shabby-chic boutonniere, featuring rough twine, an ivory fabric flower and a pretty pearl embellishment.
If you're not inspired now to create a beautifully rustic shabby-chic wedding, then we're just not sure you ever will be!