It's absolutely imperative that brides send out thank you cards for those who attended their wedding showers and brought gifts. There aren't a ton of etiquette rules for this kind of thank you note, but it's important that some etiquette be observed. Check out these tips and the sample wording for wedding shower thank you notes.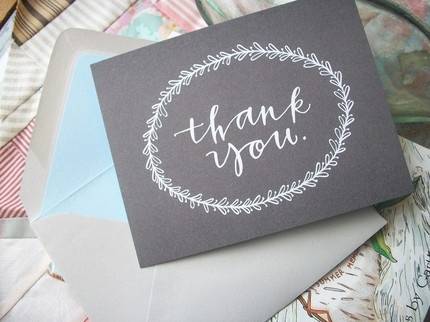 Remember to give a thank you card to each guest, even those who may not have brought a gift or didn't stick to your bridal registry for their gift.
The cards should be sent out within 2 weeks of the shower.
Your thank you cards should be sent in the mail, never emailed or told to your guests in a phone call.
Hand-write your thank-you cards and do only 4 to 5 at a time, so your handwriting doesn't become sloppy.
Sample Wording
A great tip is to remember to keep your note short and sweet. Here is a sample of a wedding shower thank you note.
Dear (Name),
Thank you so much for attending my bridal shower. I love the (name of gift). It will go perfectly with my (add a reason it was the perfect gift). Celebrations like these are always so much sweeter with friends like you.
Sincerely,
(Name)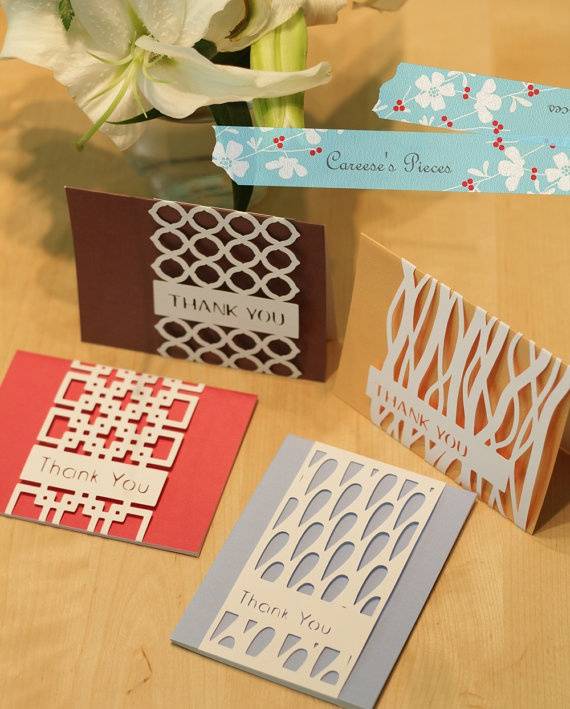 When you stick with these tips, you can be sure all of your guests will get a wonderful thank-you note that comes from the heart and passes most etiquette tests.