If you have your menu all planned out, but aren't quite sure about the drinks, then this is the post for you. Here are some great wedding shower drinks that your guests are sure to love.
Coffee/Tea Bar
Create an elegant coffee/tea bar by placing two coffee pots (one with coffee and the other with hot water) on a buffet or side table. Add beautiful containers with a variety of tea bags, stacked china cups and saucers, and flavored creamers as well as sugar and sugar substitutes. Plates of pastries or cookies will be very welcomed here, as well.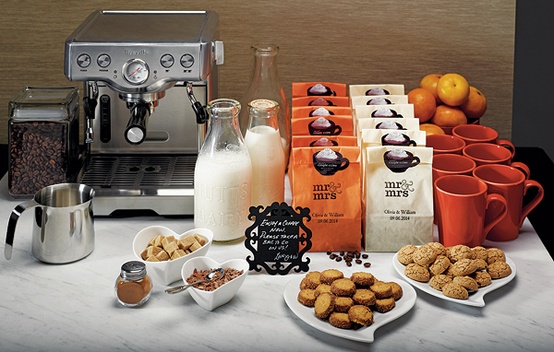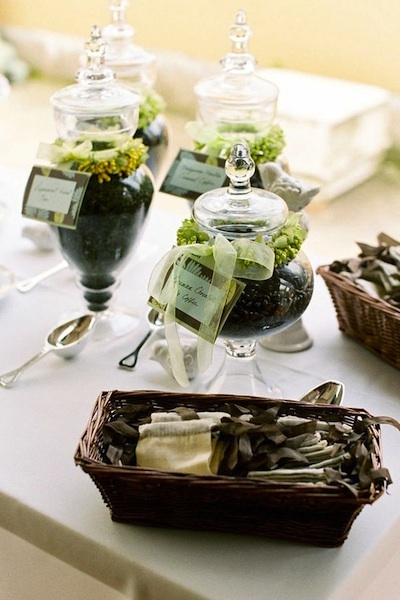 Pink Lemonade
Pink lemonade is a perfect drink for a wedding shower. Create a drink station where guests can get their drinks and refills. Make it a little prettier with slices of lemon or lime available for the cups and pretty striped drinking straws. If you want to provide more options, do different citrus drinks, from limeade to orangeade and more.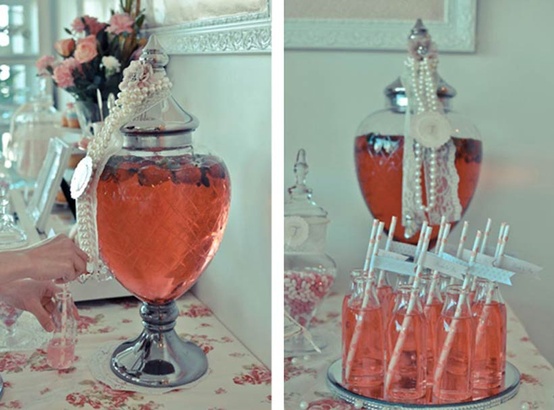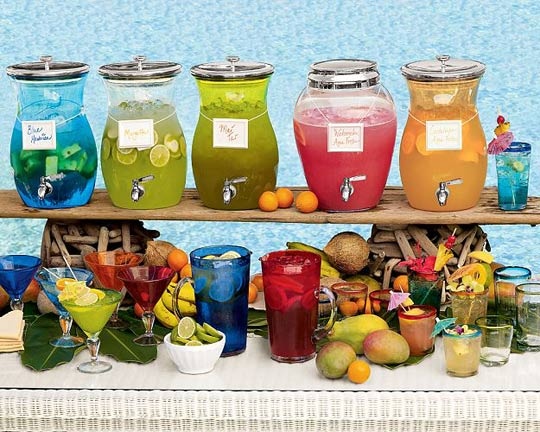 Cocktails
Everyone loves a good cocktail. Provide a "serve yourself" bar with a few good choices of alcohol (think vodka, tequila and rum) as well as a variety of additives guests can use. If you want to make this really fun, write a few recipes on chalkboards and hang them over the bar so guests can create their own drinks. Place fruit wedges, cherries and olives in little containers and stack drink glasses on the bar.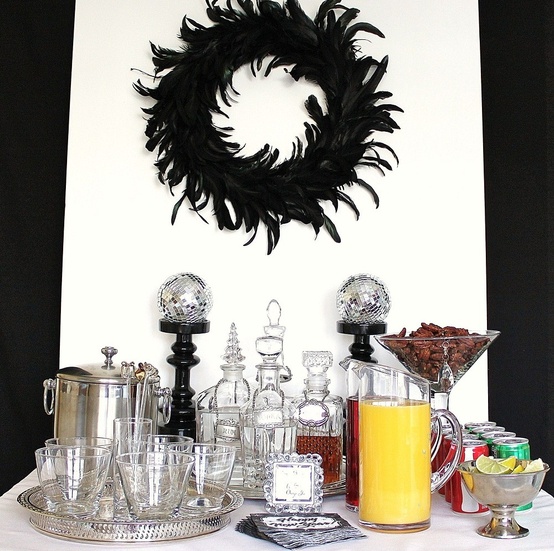 Using these ideas, you can come up with the perfect drink stations for your wedding shower guests!