Choosing a beautiful wedding shower cake can be great practice for picking the perfect wedding cake. If you're not sure what you want, but you want it to be elegant, here are some great cakes that will inspire you.
Lots of Lace
This beautiful cake features fondant that is styled just like lace, so it's elegant and pretty. It's topped with blush-colored flowers that contrast perfectly with the teal color of the cake!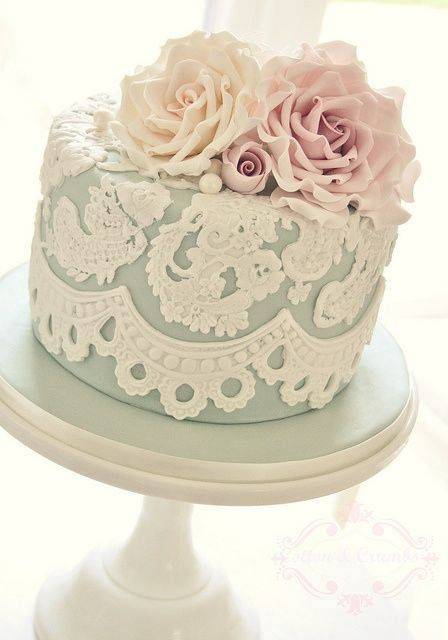 Pink and Gold
This charming pink and gold cake is perfect for a wedding shower. It features pink crystallized fondant and is embellished with a shimmering gold flower.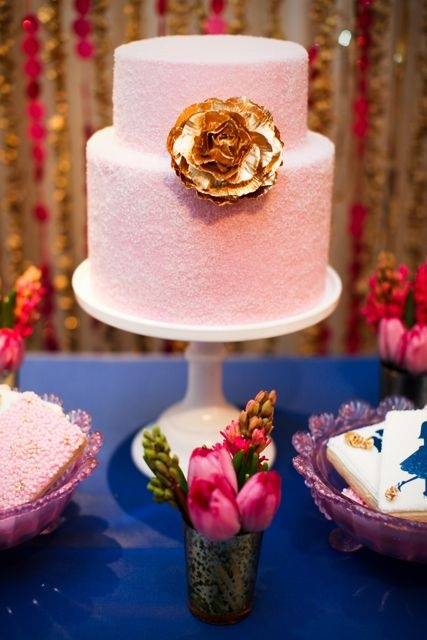 Dainty and Frilly
This beautiful cake features tons of frill, giving it a very dainty and charming look. It's perfect for a wedding shower, and just about the right size too.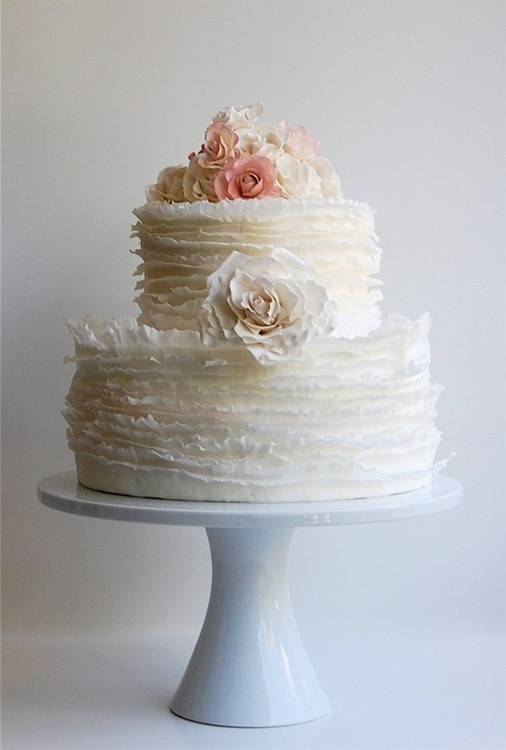 Beach Cake
If you're planning a beach themed wedding shower, this is absolutely perfect. It's simply decorated but very beautiful. It is embellished with a white seashell.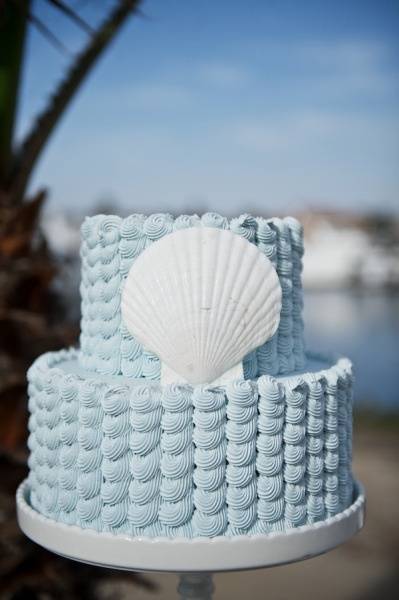 Simple and Sweet
This simple and sweet cake is perfect for a wedding shower. It's a very light green color, featuring bright pink flowers and fondant lace!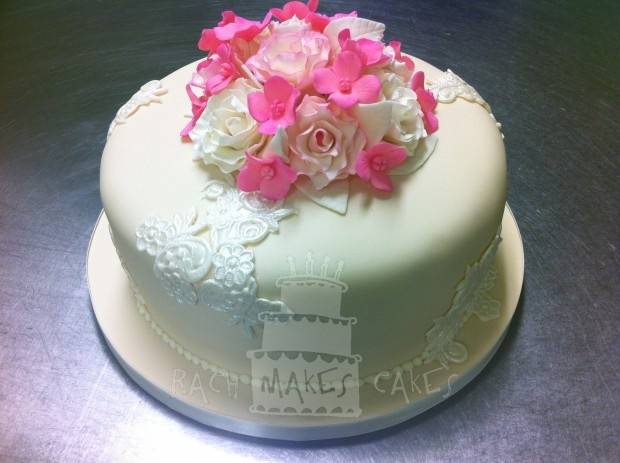 These are just a few of the beautiful wedding shower cakes that you can choose for your own shower. Allow them to inspire you or use similar ones on your big day!