Once you've chosen the perfect dress, your dream venue and your maid of honor, you've got most of the big choices out of the way. However, there's still an important decision to make: what will you give your husband as a wedding gift? Here are a few great ideas that might inspire you:
I Love You Money Clip
This sweet money clip is something your husband will use all the time, and of course he'll think of you.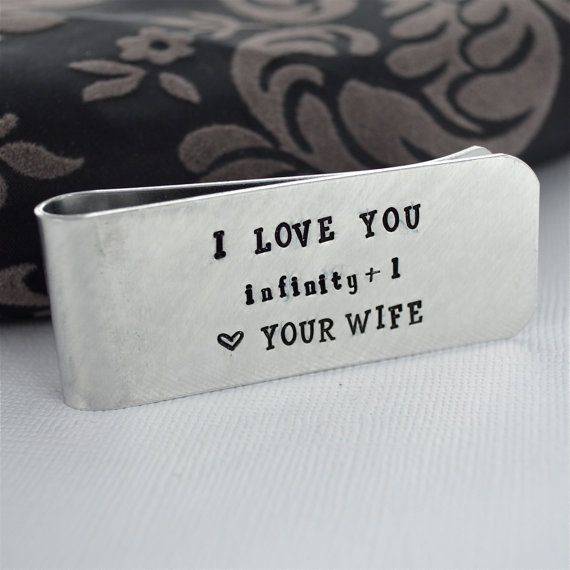 The sweet saying is adorable: I love you infinity + 1. You can have your own saying engraved so that it's more special and personalized for you and your guy.
Personalized Lure
If your husband loves to fish, give him something to remind him of you while he's out on the water.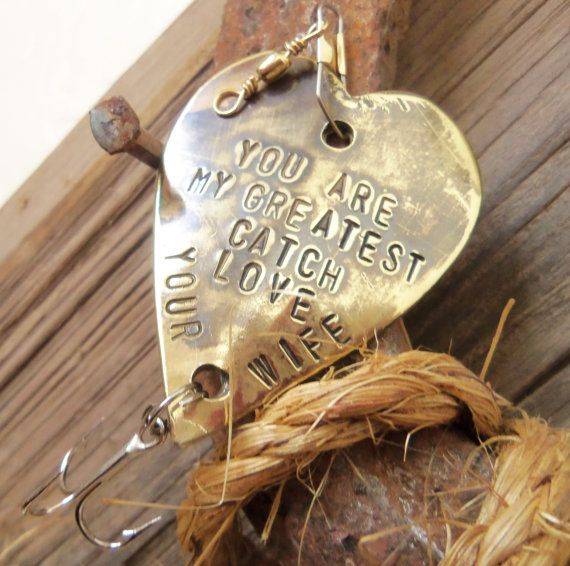 This stamped lure says "You are the greatest catch. Love, your wife." It's unique and he's sure to love it!
You're My Favorite Keychain
Another great personalized gift, this fun keychain says, "You're my favorite."
Like the other personalized gifts, the saying could be anything that works well for you and your future hubby.
Personalized Wallet Card
This adorable wallet card can say whatever you'd like.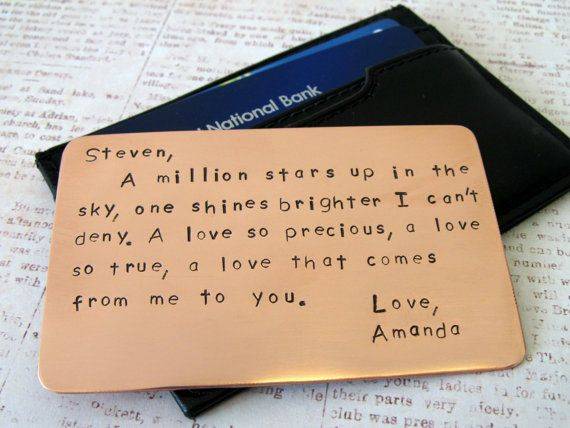 From a funny poem to a sweet saying to an inside joke, it's the perfect wedding gift. He can take it out whenever he'd like to remember what an amazing wife he has and how much she loves him.
These are just a few of the great wedding gifts you could give your husband. Use your imagination and creativity and you will find the absolute perfect gift for him.