Brides who will soon be attending wedding dress fittings often wonder who they should bring with them. The first people to spring to mind are probably your mom, sisters, best friends, bridesmaids, etc. However, wedding experts might have you second-guessing yourself when it comes to choosing one or more people to accompany you.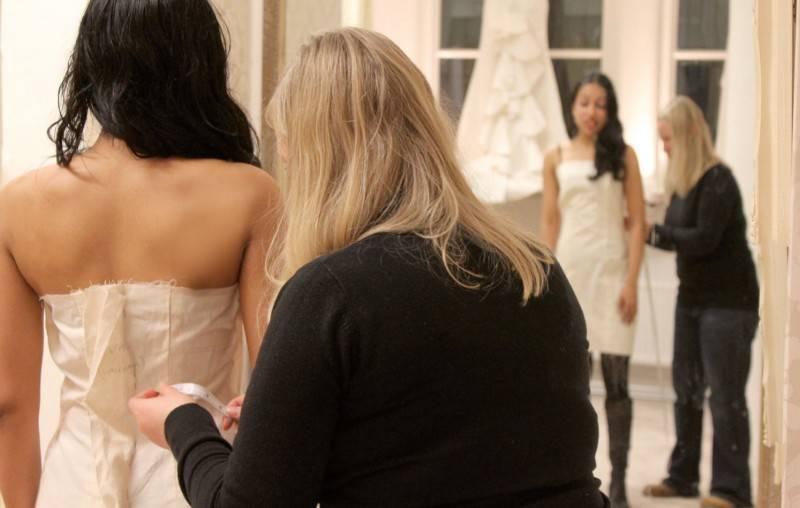 Going Alone vs. Bringing Someone
Most experts do not recommend that you go alone when it comes to dress fittings. There are a few different reasons for this. First and foremost, you want to have the opinion of someone you trust fully, so you can determine whether you really want to get a particular dress.
This person can tell you whether the dress really flatters your body type, and whether it's the dress you're going to glow in for your wedding day. They can also provide practical help, such as taking a picture of the back of the dress so you can see how you look. If you must go alone, choose a boutique where you trust the salespeople and can rely on them to step into those "helper" shoes.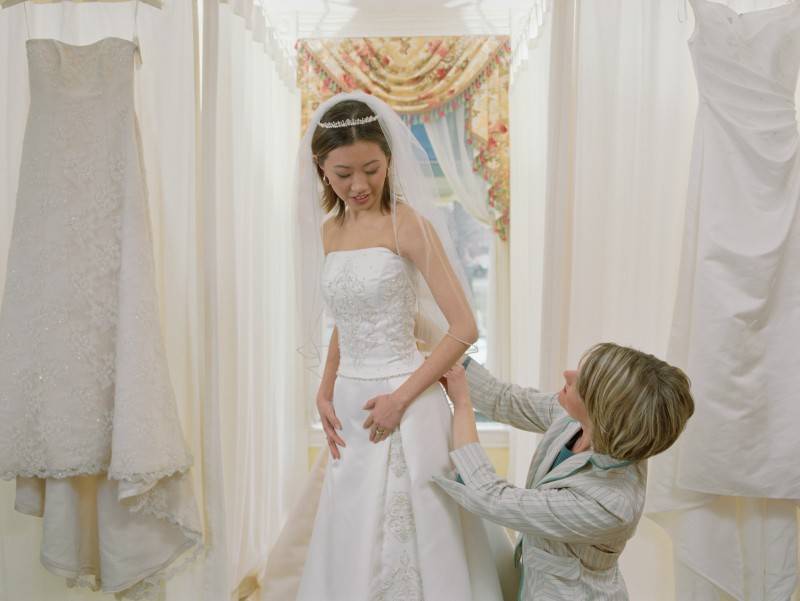 Bringing One Person vs. Bringing Everyone
Many brides think, 'the more, the merrier,' when it comes to dress fittings. If you've ever seen "Say Yes to the Dress," then you might already know the problem with that. If you bring 6 different girls with you, you're going to have 6 different opinions to deal with.
A dress that you think is absolutely stunning may not be so great to one of your bridesmaids simply because it's not her taste. You might end up second-guessing yourself when in reality, that particular dress is the best possible dress for you. This is why it's often better to bring one or two people with you as opposed to many.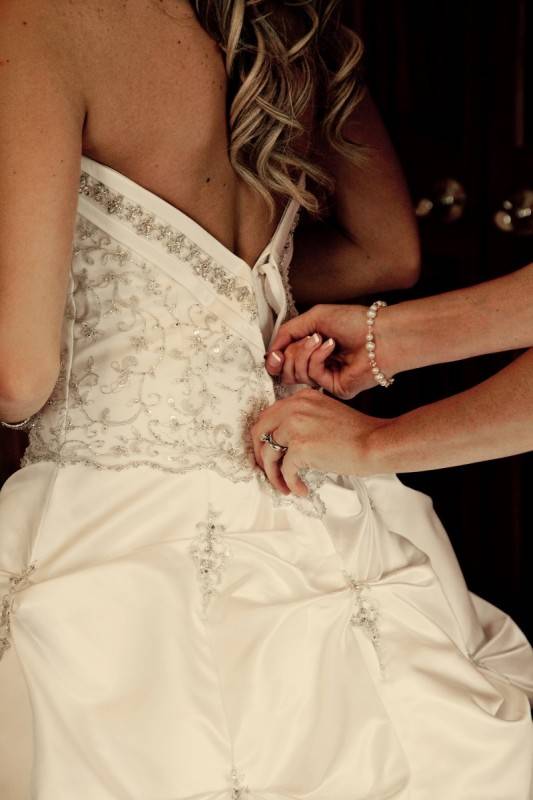 Tips on Choosing the Person(s) to Bring:
The following tips can ensure that you bring the right person or persons with you to the fitting:
Make sure you trust their opinion 100%.
Know that the person you bring will be totally honest and won't have a problem telling you when a dress may not be as flattering as another.
Bring someone with a similar body type and have them try on dresses with you!
By using these tips and suggestions, you can make sure your fittings are efficient and lots of fun.