One thing that is really trendy right now in the wedding world is the mighty flower ball – it's being used as hanging décor for the reception hall, as centerpieces atop beautiful pedestals and along the aisle as the perfect pop of color for the ceremony venue. While they look expensive, they're super easy to create. Here's what you'll need to make them:
1 Styrofoam Ball (whatever size you want)
Crepe Paper (your choice of colors)
Hot Glue Gun
Embellishments (ribbon, beads, etc.)
How to Make the Flowers
Start by creating the crepe paper roses. These are simple to make. Just roll a bit of the crepe paper (about 1-2 inches) the same way you'd roll a newspaper, so that you have a small roll. Then, holding the roll between the thumb and finger of your non-dominant hand, use the dominant hand to layer crepe paper around the roll to make the "petals."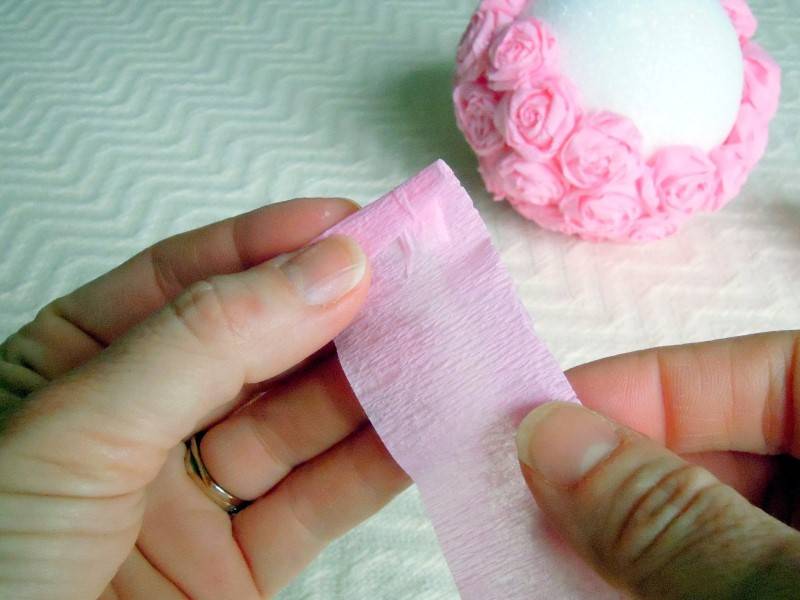 Keep rolling the crepe paper until the rose is the size you want. The best size is about 1 to 1.5 inches across. Carefully rip the paper and place a small dot of hot glue on the back of the rose, affixing the hanging end of the paper to the back to hide it. Now you have a small rolled rose.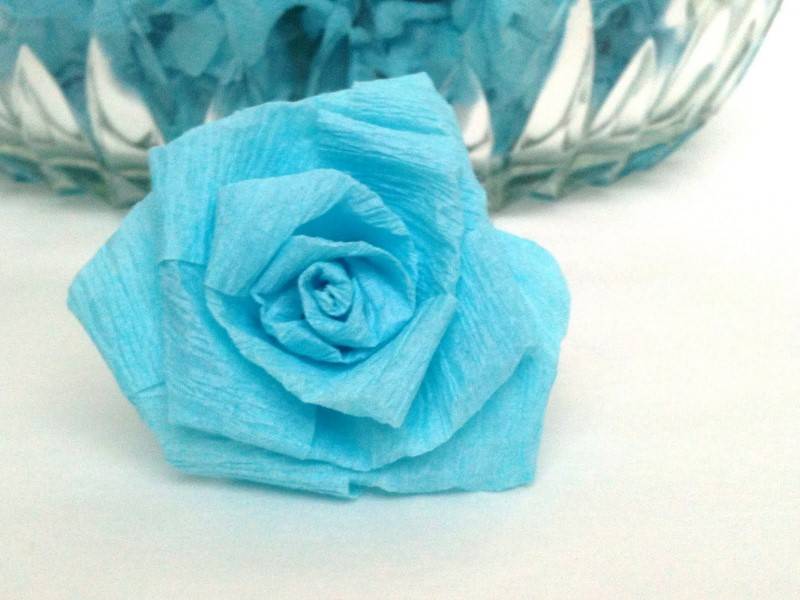 Hot glue the rose to the Styrofoam ball. You'll need to make enough roses to cover the entire ball, gluing as you go. If you want the ball to sit on a pedestal, you can use a cheap candle holder from your local craft or home décor store. Simply leave one small area of the Styrofoam  ball empty and use hot glue to affix it there to the candlestick.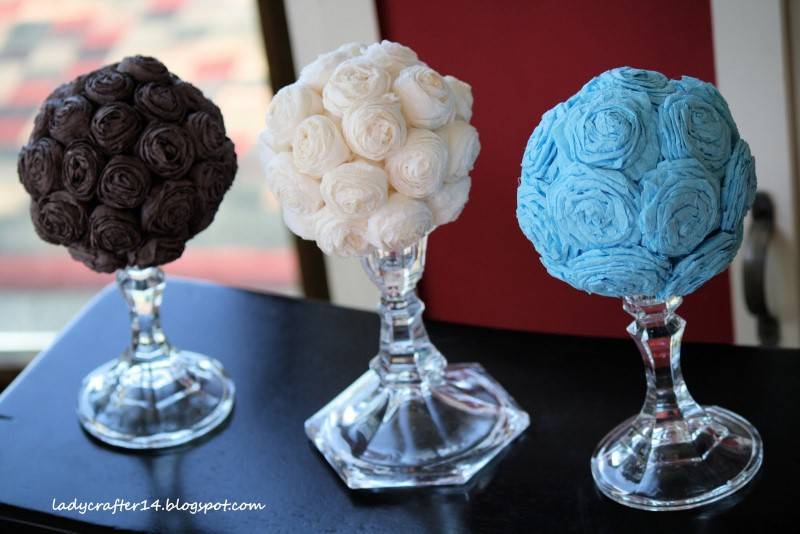 If you want the ball to hang, make a ribbon hanger as long as you want it by cutting a length of ribbon and hot gluing the ends together to make a loop. Then, hot glue the end of the loop between two of the crepe paper roses on the ball. Voila – you have a hanging pomander that was super easy (and super cheap) to create!