If you're planning a fall or winter wedding and don't want to go with the traditional gold and browns or holiday colors, this scheme works very well. The crispness of the season is brought in by the gray, while navy gives the palette a serious feel. The green adds a pop of beautiful color that contrasts very well with the other two colors.
Highlighting the Palette in Flowers
Using greenery in your bouquet is the easiest and fastest way to bring this color palette to life in your flower choices. You can also do a succulent bouquet, and since they're becoming more and more popular, it's a win-win. Talk to your florist about your wedding palette and see what he or she can create for you.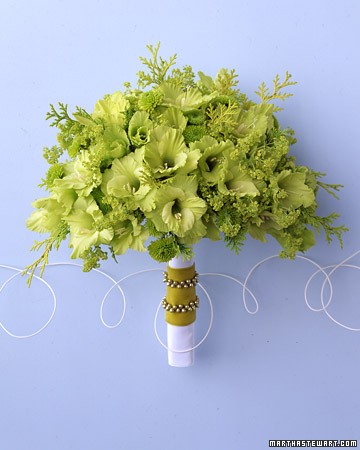 Wedding Invitations
Luckily, no matter where you purchase your wedding invitations, you have a great variety of choices when it comes to color. This color palette looks best with serious wedding invitations where lots of fancy script writing is absent and block letters take its place.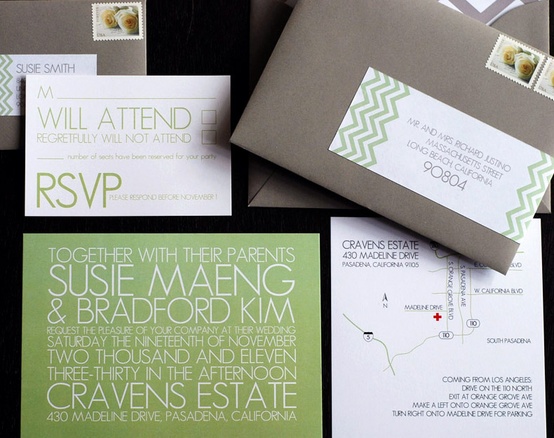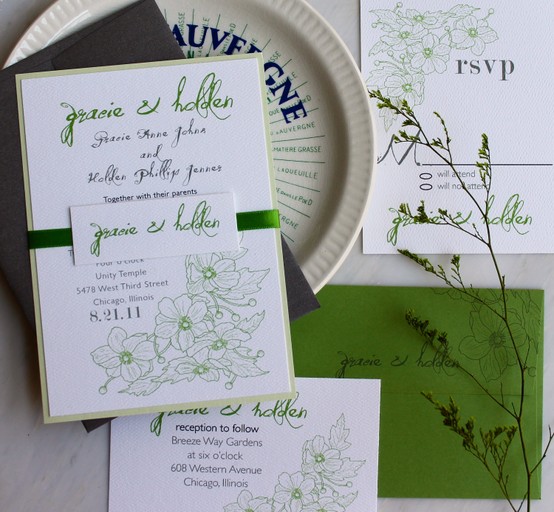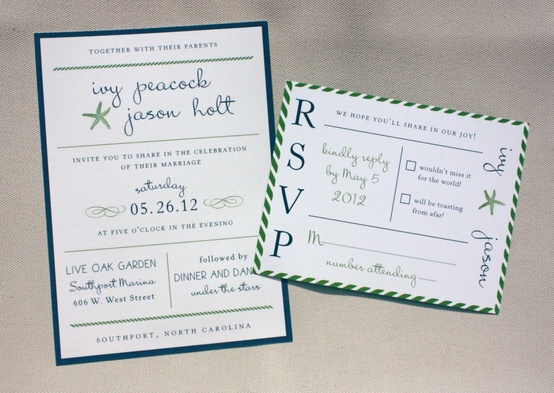 Wedding Attire
This is a fantastic color palette when it comes to wedding attire, as suits of sleek gray can be worn and the beautiful green can be brought through in accents. Bridesmaids can wear navy dresses as well. Just put your own unique spin on the color palette to make it your own.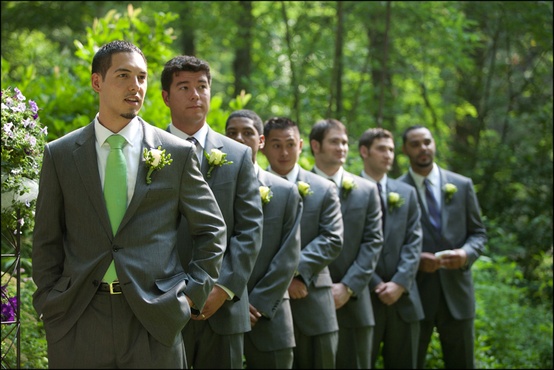 Overall, it's a beautiful wedding palette that you can really do so much with. It has the mature, sleek feeling of elegance mixed with a twist of youthfulness and fun.