When it comes to wedding send offs, rice has seen its day and just isn't that popular anymore. So, what alternatives are there, other than paper confetti (which can be pretty messy)? Check out these fantastic ideas for wedding ceremony send-offs!
Lavender Seeds
What could be more perfect than being covered in a fragrant, eco-friendly shower of lavender seeds? Not only is this a fantastic alternative to rice, but there's no clean-up necessary!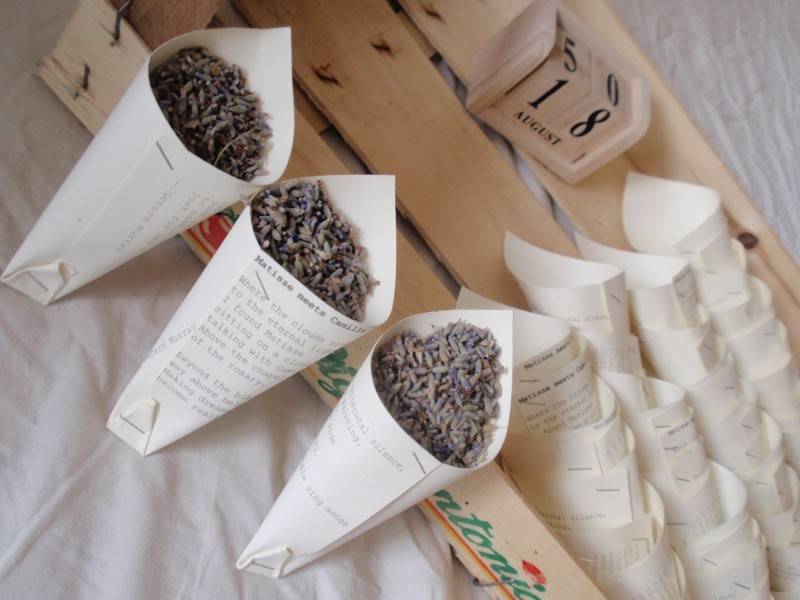 Flower Petals
Dried flower petals also make the perfect rice alternative. They're fragrant, make for beautiful pictures, can be purchased in your wedding colors, and they're also eco-friendly.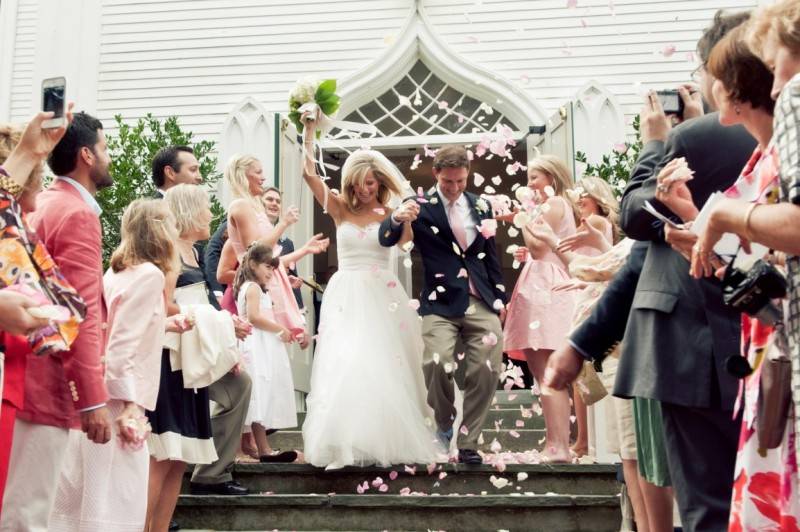 Ribbon Wands
Ribbon wands are a wonderful option for guests to use to send off the bride and groom in style. They make fantastic photo opportunities, and those with bells attached will give the couple some beautiful tinkling music as they walk away from the ceremony to start their life together.
Bells
This brings new meaning to the term "wedding bells." While some couples have their guests ring bells when the bride kisses the groom, it's a perfect send-off option as well. In ancient times, wedding guests would ring bells to drive away evil spirits. These days, it makes a great rice alternative with absolutely no mess to clean up!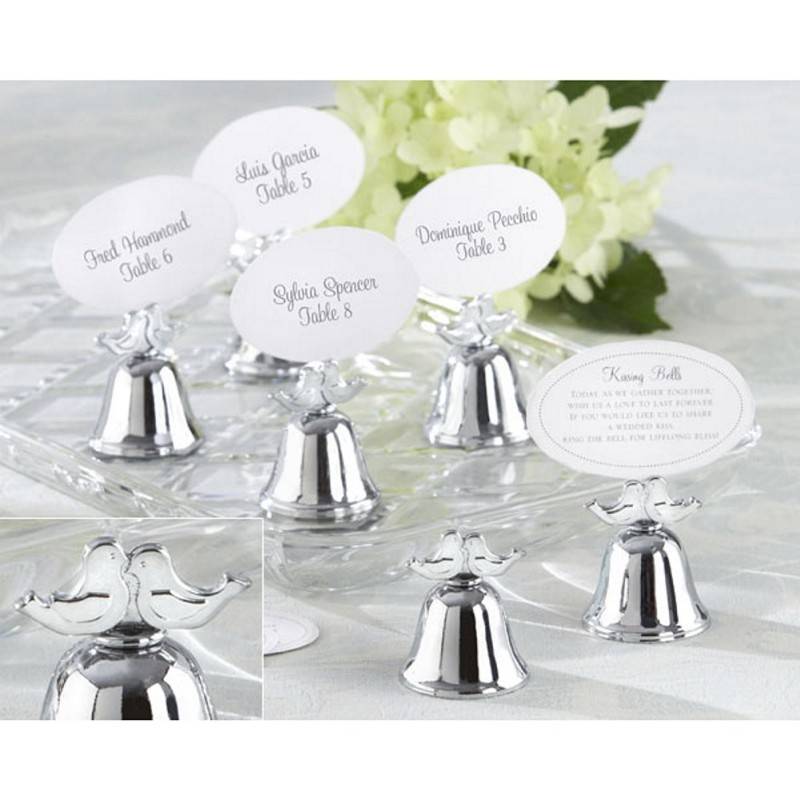 Candles
The idea of a candle send-off is absolutely magical, especially for ceremonies that finish after dark. Talk about those photo opportunities! This is a little different from the popular sparkler idea, but just as gorgeous!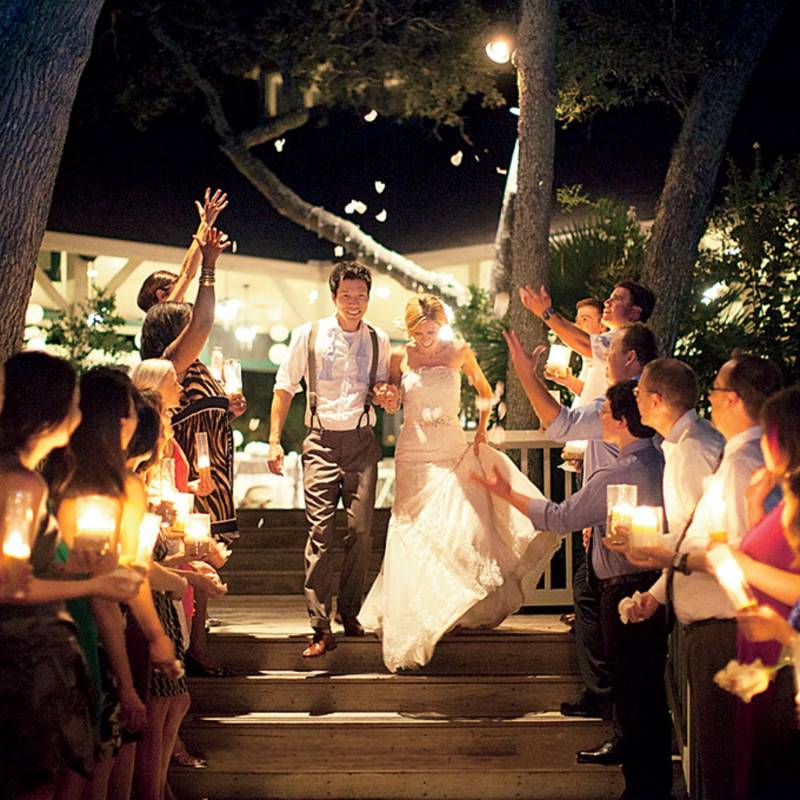 Would you consider one of these alternatives for your wedding? Which one is your favorite? Tell us in the comments below, and feel free to add your own send-off ideas as well.