Technology brought Kelsey and Matt together. No, not the instant messaging type but rather, Matt went to Kelsey's workplace and demonstrated a device to her and her workmates. Aha! This must be the love at first sight everyone has been talking about, huh? So now that they are together for four years, they decided to tie the knot in the place where they first met and take that huge leap of faith together. They opted to have a simple yet sophisticated engagement shoot in a park, under a huge and mystical- tree, and were illuminated by the bright sunbeams. It somehow looked like it was straight out of a dream. It is such a joy to see these two so smitten with each other, isn't it? Those lingering looks are infections. May you two have a happy life together!
The Album Story
Sometimes something so magical and special occurs that it cannot be explained by chance, logic, or science. It can only be explained by fate, a concept which makes up the foundation of Kelsey and Matt, a couple which personifies the idea that something was "meant to be." In early November 2010, Matt went to work in Old Saybrook as he would any other day. On this day, however, he decided to bring to work his iPad. After partaking in a morning training class, Matt was asked to return to the afternoon training class to demonstrate the device to another group of employees. It was in this afternoon class that Matt first met Kelsey. From this fateful day began the most wonderful relationship the two of them could ever imagine. Daytime Google Chats turned to late night text messaging, workdays turned into first dates (on Valentine's day, naturally). Four years later, with trips to Canada, Boston, and the Bahamas in between, Matt and Kelsey anxiously await the next step in their lives together. Now the two of them could not possibly think of a better way to celebrate their love through marriage than in Old Saybrook, where it all began, surrounded by their friends and family.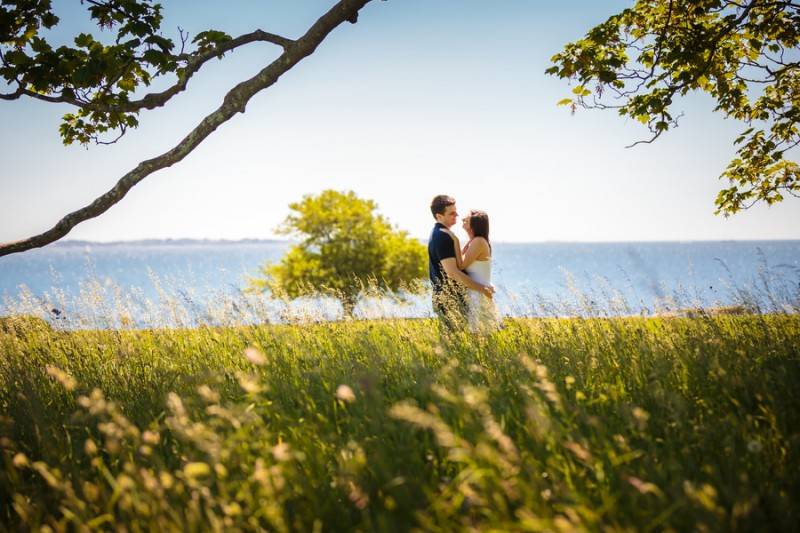 Wedding Outfit Inspiration
We felt the colors we wore matched the aesthetic of the park and nearby surroundings. Although it was a beautiful moment, nothing will compare to the way we look at each other on our wedding day.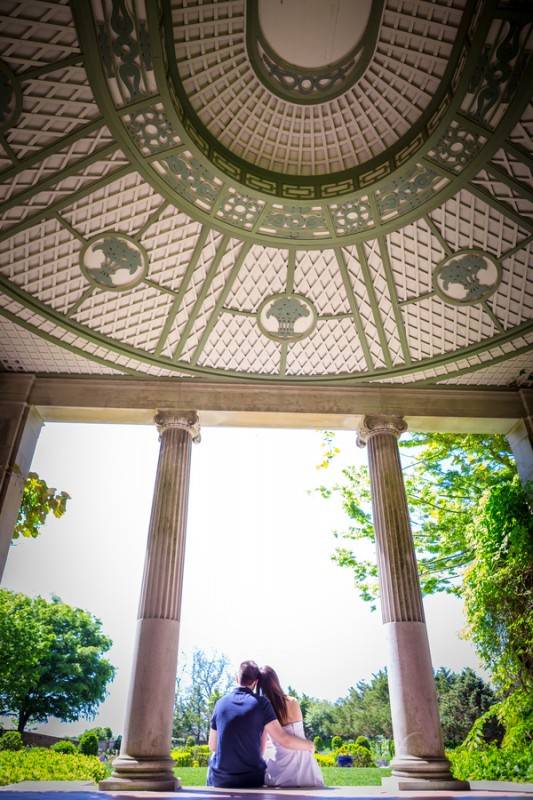 Favorite Part of the Day
We laughed a lot! We just had fun with each other and acted like we were the only two people in the whole park. The engagement pictures were a lot of fun as we got to enjoy a new experience together. We were fortunate enough to have a photographer who made the whole process easy and natural.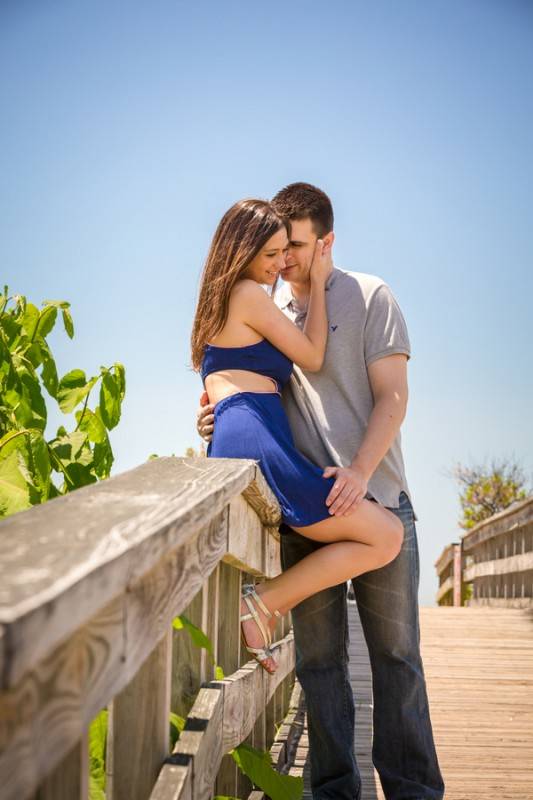 A Memorable Moment
We wanted to portray our love and the amount of fun we have with each other. This sums up our relationship as a couple and we wanted this engagement shoot to capture this point in our life as we move closer to our wedding day. The location had a little bit of everything. Harkness Memorial Park had a boardwalk and ocean feel, exotic trees, historic buildings, and a garden landscape. We felt this encompassed our favorite elements. Matt used to work in several state parks over the course of five summers. The variety and personal connections really tied everything together.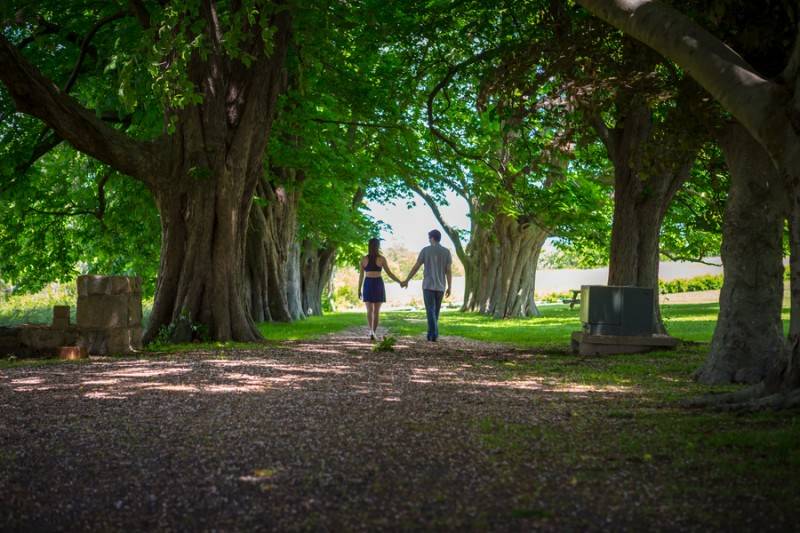 VENDORS
Photographer:  Derek Halkett Photography
Event Venue: Harkness Memorial State Park