Alright, everyone! Stop a moment, cease your work and check out today's set! We're bringing to you today a styled vow renewal at the Barn at Boone Falls in Jonesboro, TN shot by Robin Collins Photography. The purple plums and blackberries created a fresh vibe to this couple's vintage style. Full purple florals paired with mix matched china filled with fruit pair beautifully with the vintage pieces. Without further ado, let's go straight into this amazing pool of inspiration!
The Wardrobe
The classic cream dress just seem so much glamourous when created in lace and floral embroidery. Keeping it subtle yet stands out in a very elegant way is Rent The Runway – Shoshana's specialty. The short mesh veil is perfect for her crowning glory.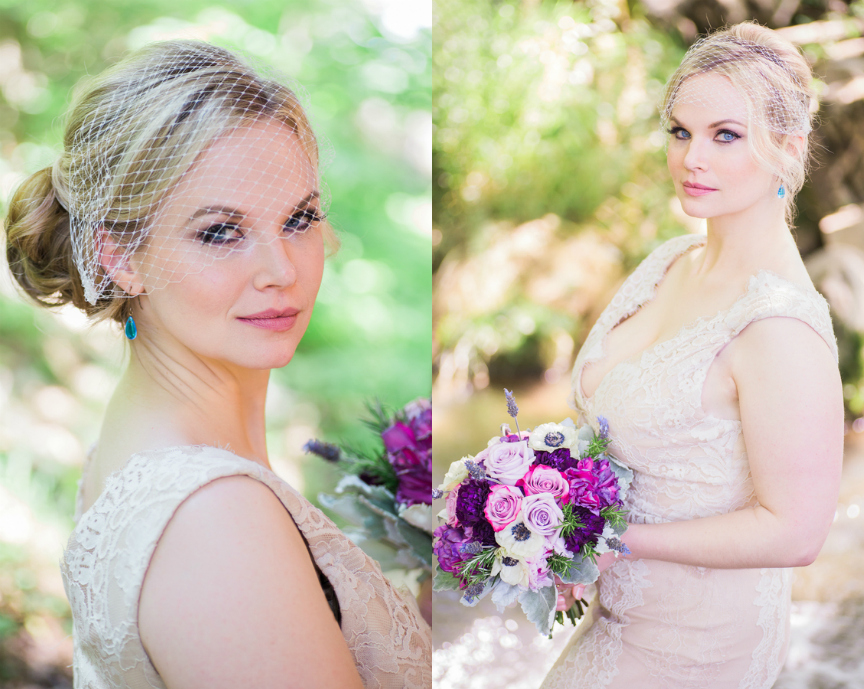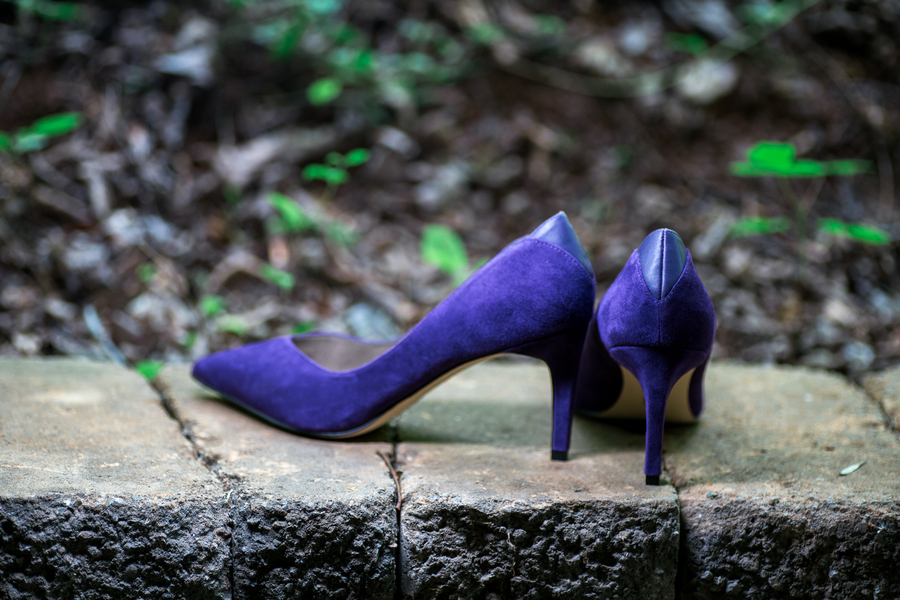 These chic royal blue closed-toe pumps fits seamlessly in this vintage theme. A not so sophisticated way to add a fruity vibe to this already awesome inspiration.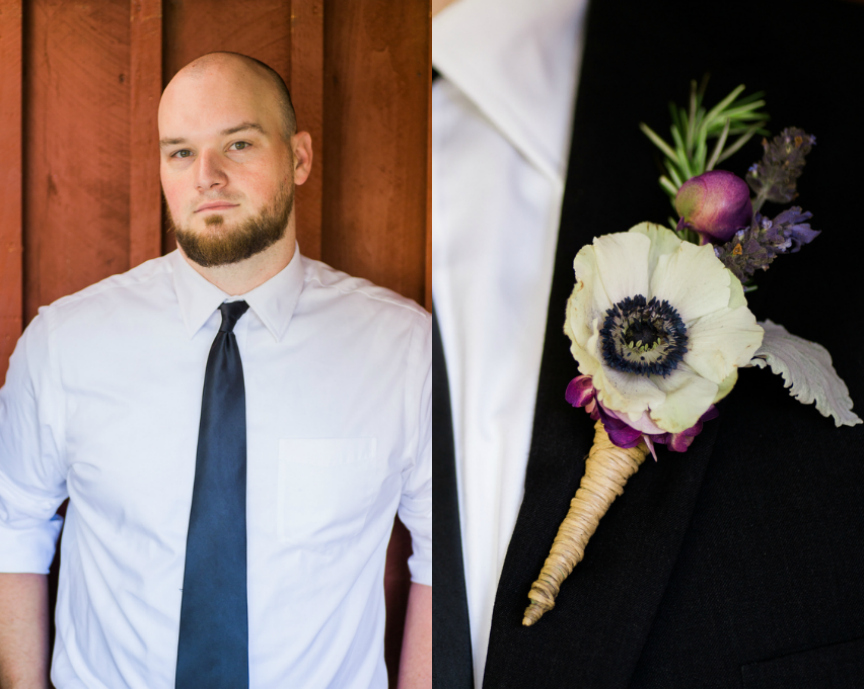 It may seem archetypal but this black suit and blue tie looks exquisite. He looks so manly and passionate at the same time. And don't miss out his boutonniere, a luscious arrangement by LJ Horton Florist that adds enough style to standout.
The Bouquet
A dainty arrangement of dutch hydrangeas, pink roses and flax anemones in a gorgeous posy. Her bouquet is full of rich colors that exudes the luscious spring hues.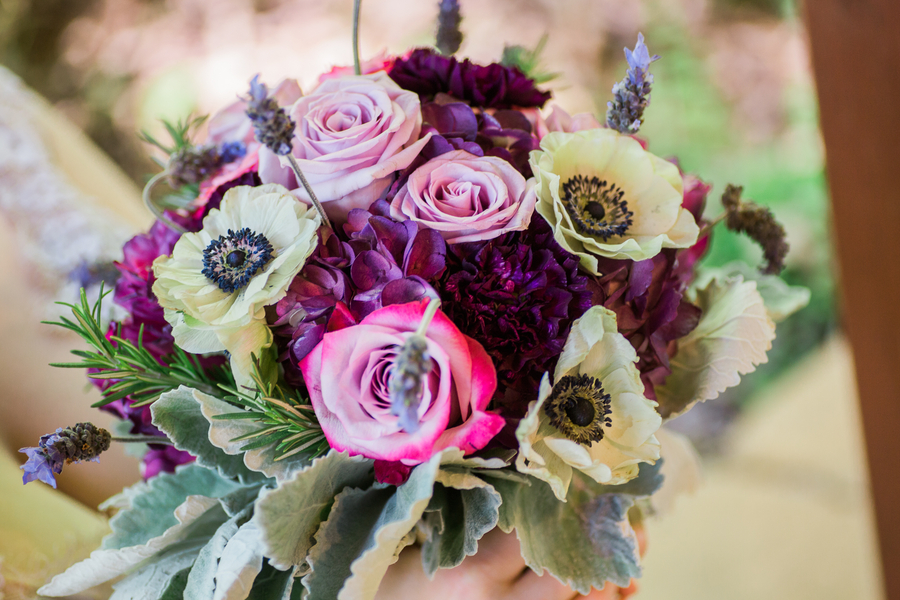 The Venue
This barn features everything you'll need for that vintage aspect in your dream wedding. Situated in The Barn at Boone Falls in Jonesboro, TN. This place fits perfect in your vintage event venue desires.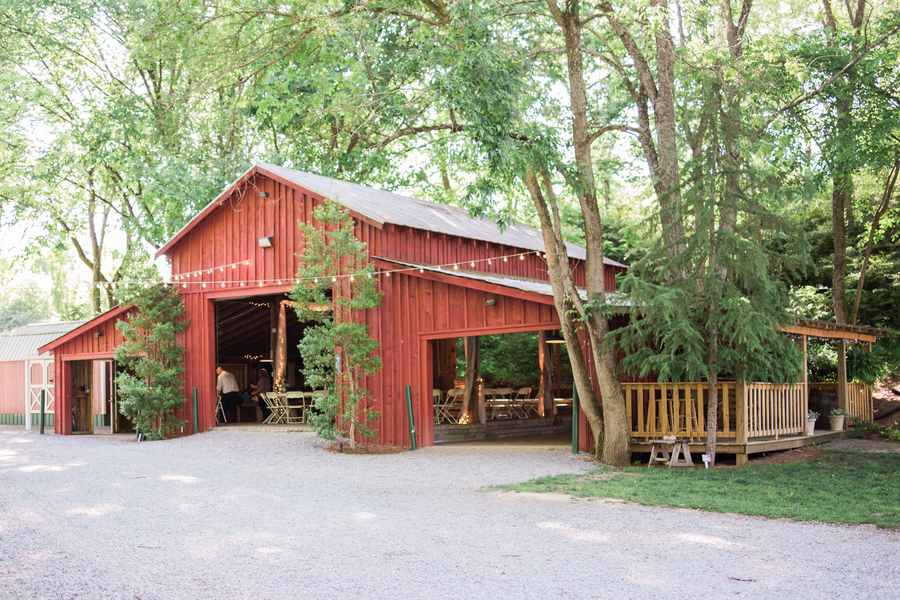 The Invites
Their organic tan invites, menus and RSVP cards convey a fresh, modern sensibility with that vintage undertone.
The Table Arrangements
Antique glasses and glazed porcelain service plates suits elegantly in this beige woven table cloth matched with a modded towel ring to project that elegant vintage razz.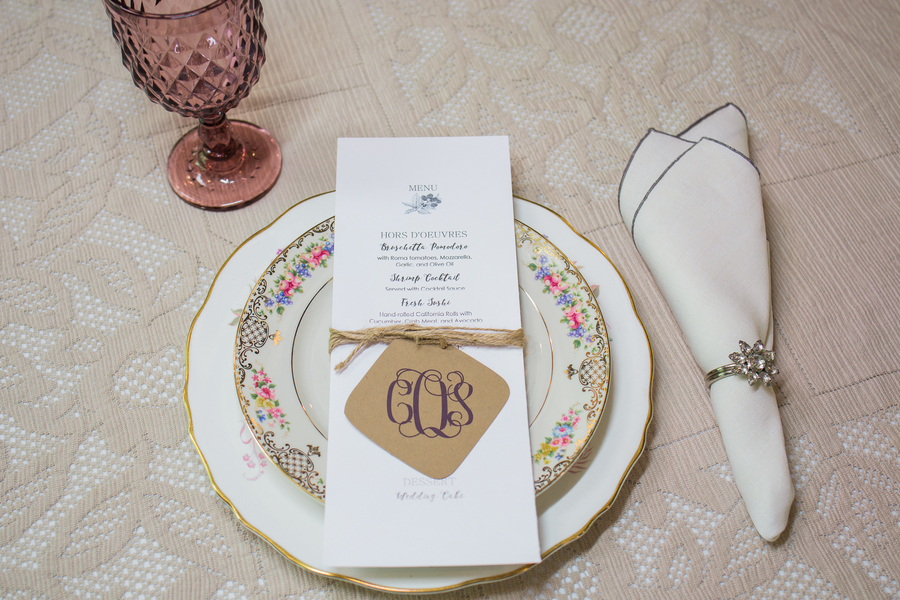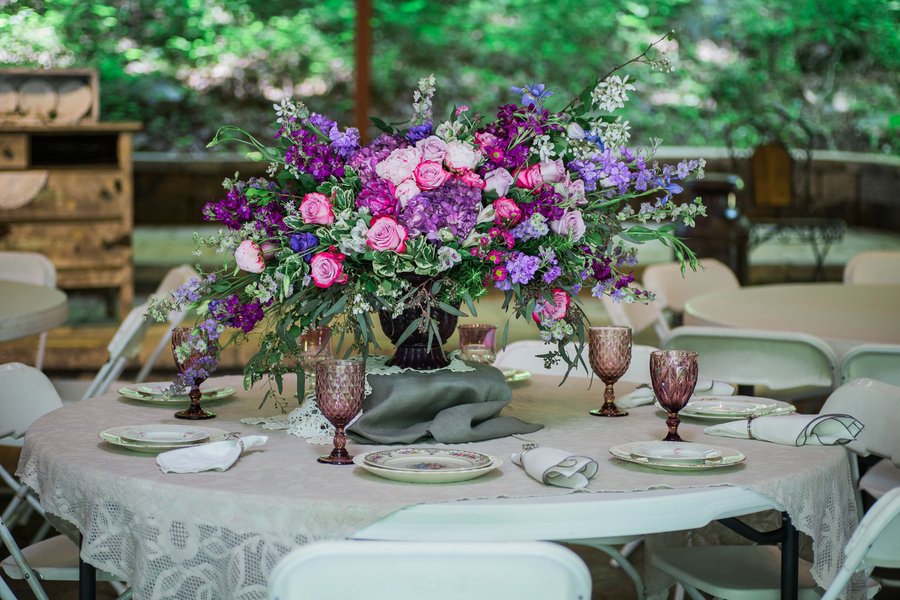 It is a gorgeous and bushy flower arrangement. Apart from pink ranunculus, dutch hydrangeas, a lot of fresh green leaves are also used to prepare this very special flower arrangement. The fresh fragrance and gorgeous color of this flower arrangement by LJ Horton Florist will make your wedding memorable.
The Decors
Be bedazzled with these antiquities from Piney Rose Designs Vintage Rentals! A crate full of all your out-dated yet not forgotten fantasies. The pink, purple and blackberry hues lines flawlessly in this vintage wedding.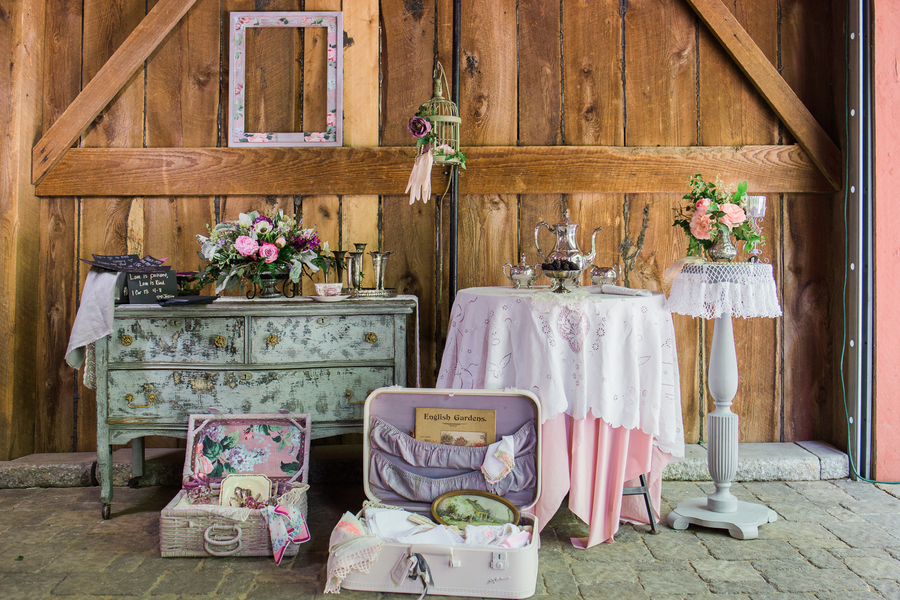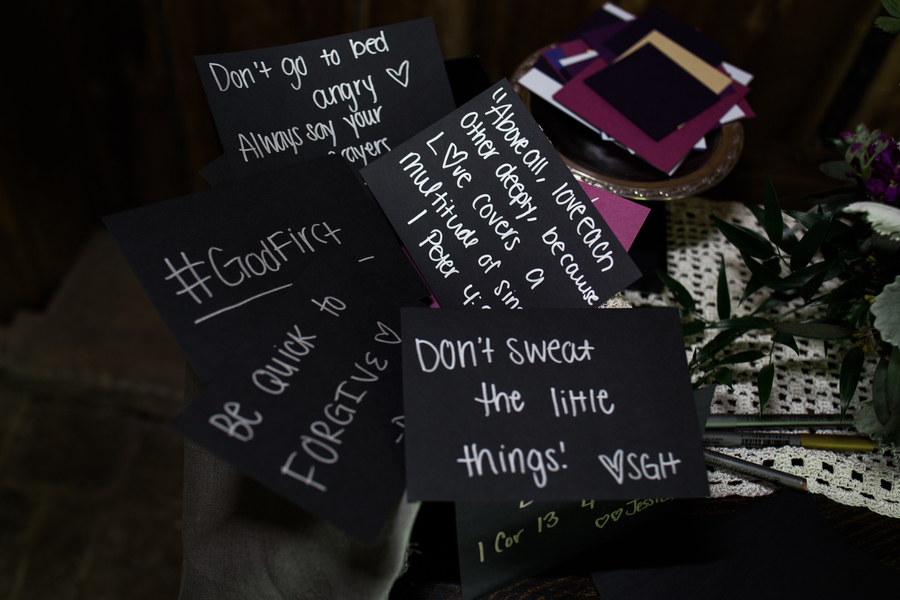 Indeed, God is love! Let placards show how love never fails. These sweet quotes and advice from the newlywed would surely inspire those hopeless romantics to fall in love again. A wonderful addition to your wedding ideas.
The Dessert Table
Don't let your guests leave without taking some time to enjoy this luscious dessert table by C. C. Menagerie. A delectable taste of this sweet blackberry cake and fine bottle of the best wine in antique setters and decoratives. The best way to polish this wonderful wedding inspiration.
Vendors
Photographer:  Robin Collins Photography
Bakery:C. C. Menagerie
Floral Designer: LJ Horton Florist
Design and Decor:Piney Rose Designs Vintage Rentals
Hair Stylist:Rebecca Reeves H&MUA
Bridesmaid Store: Rent The Runway – Shoshana
Event Venue:The Barn at Boone Falls