Sandy and Shawn's wedding was at a beautiful Victorian bed and breakfast in Cape May. The couple had a fun and memorable day surrounded by family and friends. They had a purple motif that went well with the Victorian venue and elegant setup. I truly adore Sandy's bouquet – composed of pink and vibrant purple flowers that surely catch your attention. And, of course, the beautiful bride looked stunning in her A-line lace and satin wedding dress – absolutely breathtaking!

What is the overall story for this album?
Sandy and Shawn got married in Cape May NJ where Sandy had grown up going to the beach with her family every summer.
What inspired the wedding day outfits?
Sandy's favorite color is purple.
What was your favorite part of the day?
Getting to be with friend and family in a place that was very near and dear to their family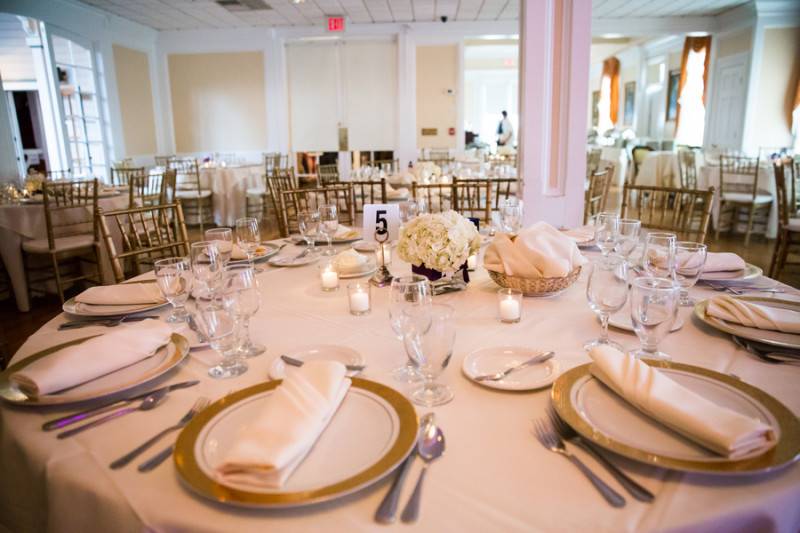 What were the highlights from the ceremony & reception?
The wedding officiant was a good friend of the bride's family. The wedding took place at the Hotel Alcott, a victorian style bed and breakfast that Cape May is known for. The ceremony was beautiful and the reception was full of lively dancing and delicious food.
What part of the ceremonies do you think was the most memorable for the bride and groom?
I think they really enjoyed having so many close friends and family together. The "first look" was a special moment when they got to see each other for the first time.
Anything else you would like to add?
Sandy is also my cousin, so it was extra special since Cape May is close to my heart as well and getting to photograph my family there meant a lot. Sandy's (and my) grandmother lived in Cape May and recently moved closer to family, so it was very special for everyone to be back there for the wedding (including our grandmother!).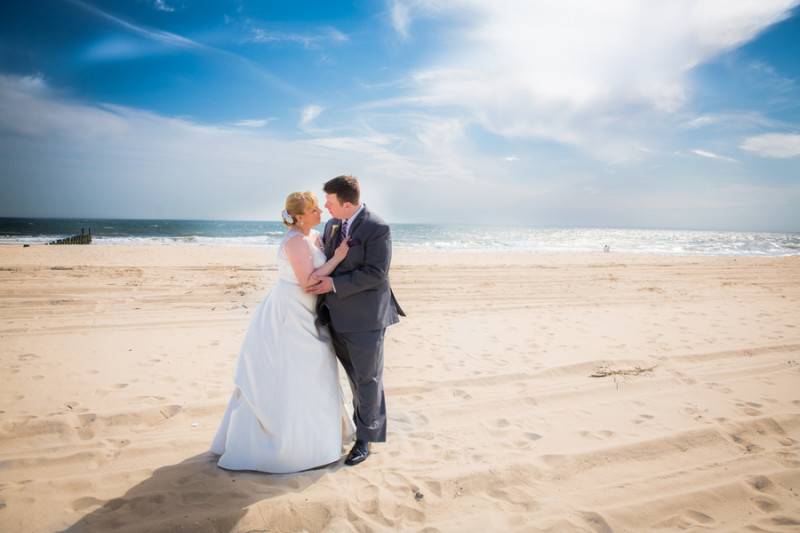 VENDORS
Photographer: Ginny Filer Photography
Beauty: Artizan Salon & Spa
Bakery: Victory Baking Services
Reception Venue: Hotel Alcott