Every now and then we come across wedding styles and ideas that totally inspire us but there's just that rare moment that we happen to stumble across something that sweeps us off our feet! Feast your eyes upon this lovely wedding of Jennifer and Kevin set at Rio Lima – Portuguese Cultural Centre, Alberta. What sets this apart is how they associated the cultural aspects of a Scottish/Portuguese wedding into an urban setting. Their elements were tied together perfectly that every detail makes it extra special. The couple's wardrobe, the Portuguese Pimba dance, the bombonieres, the traditional bagpipes from Scotland, and the reception photo booth are some of the things that surely stood out. You also better scroll down through the snaps brought to us by Shandro Photo and check out the cutest cake topper everrr! Believe it or not, this affair will complete your day!
We're All About the Details!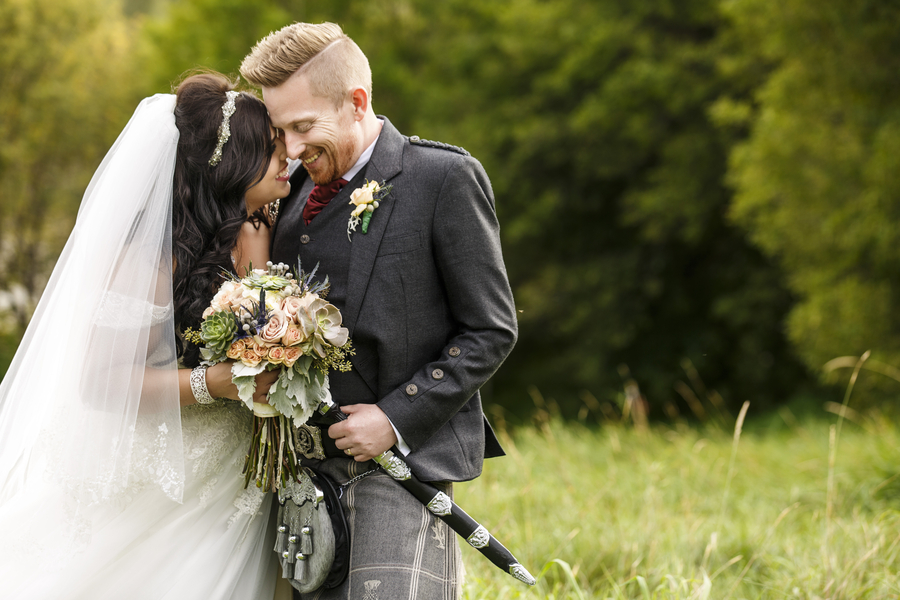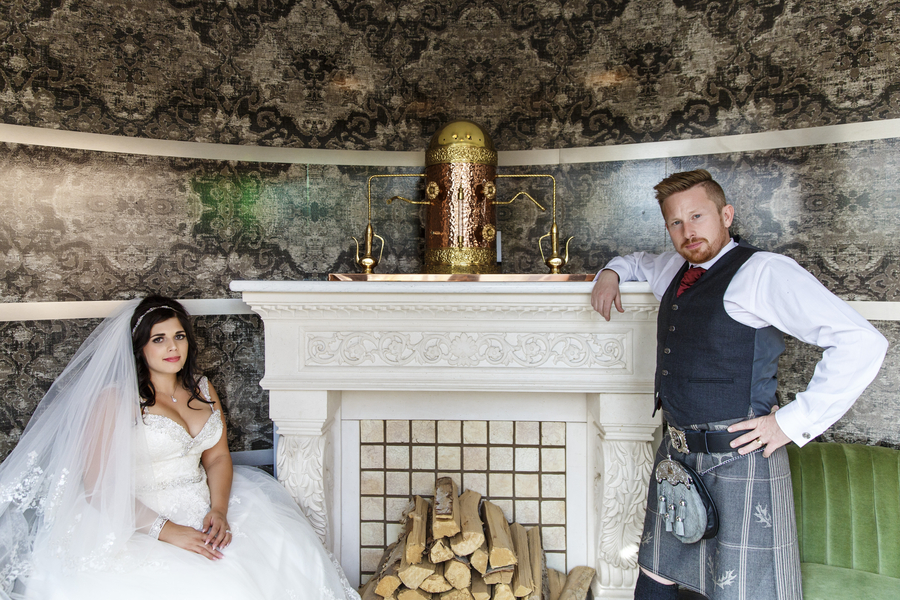 The Exquisite Couple's Wardrobe
The groom's kilt was custom made in Scotland with a unique and modern tartan. While, Jennifer's white long gown looks so classy and sophisticated. They were perfect for each other!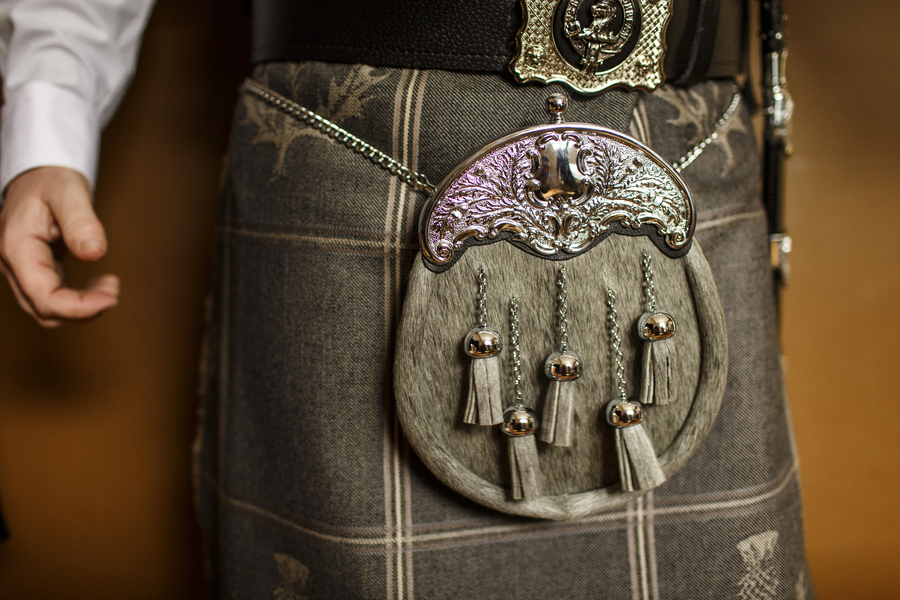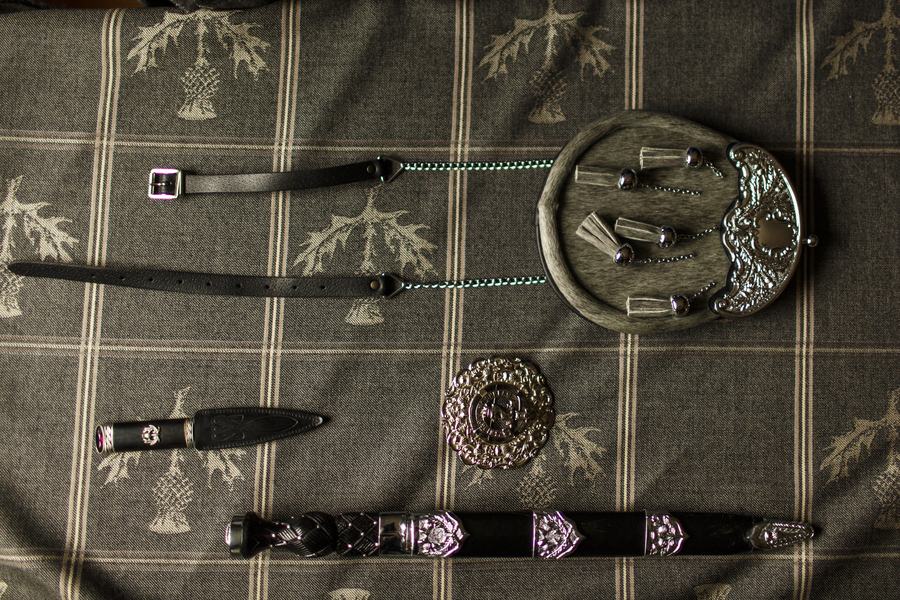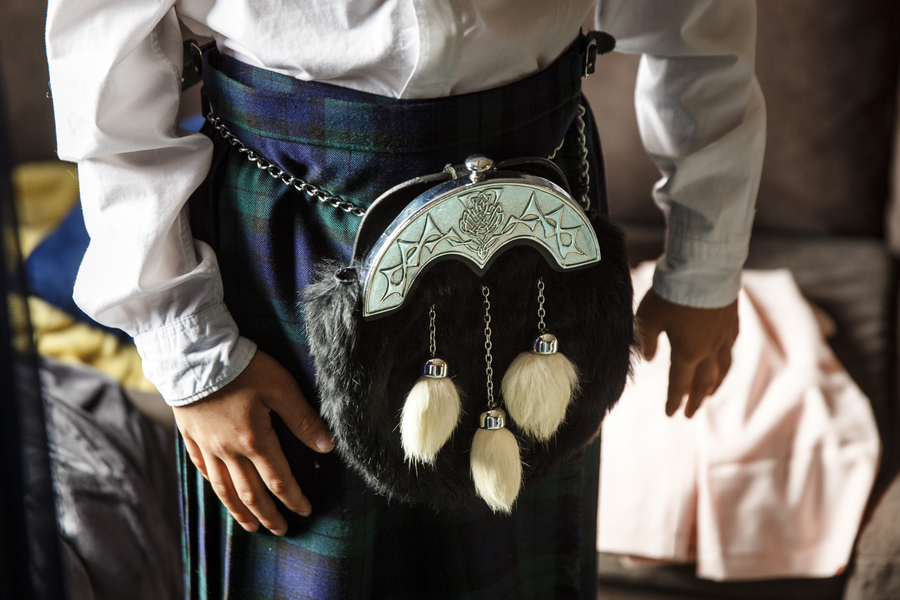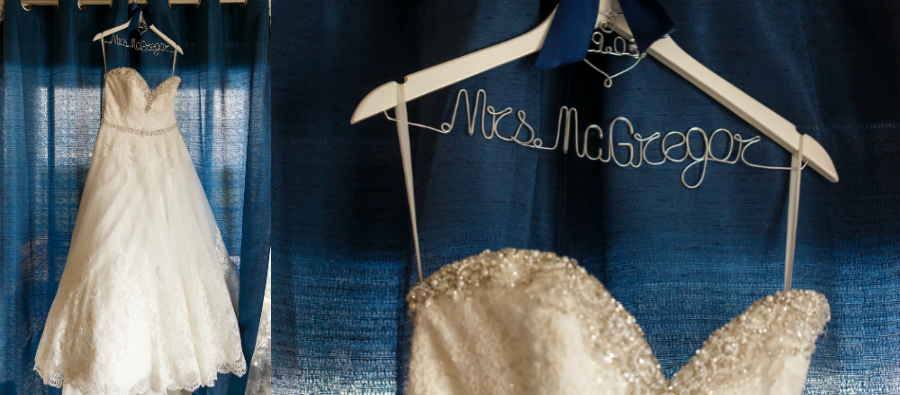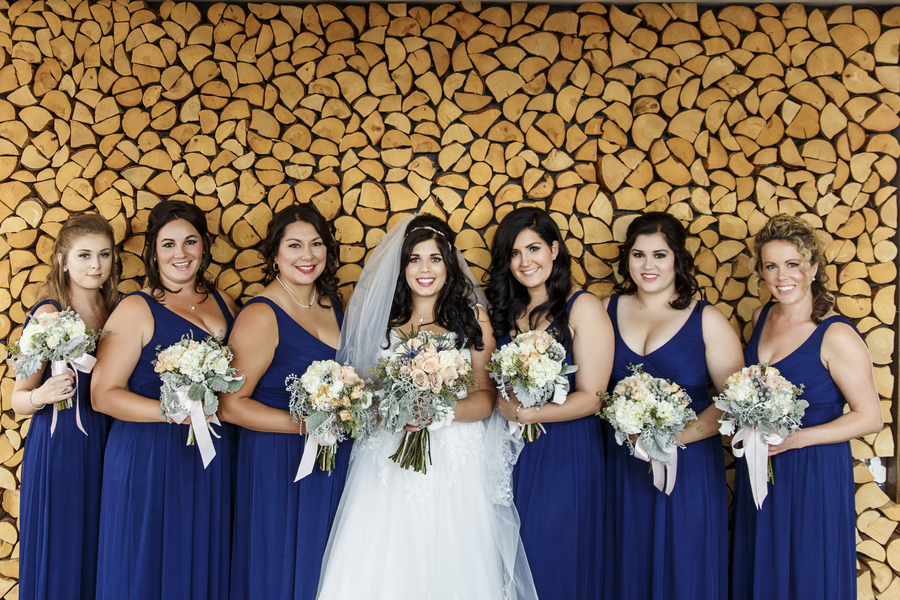 The Bombonieres Flowers
The Bombonieres (favors) were silk almond flowers imported from Italy, adorned with a heart in the grooms Scottish tartan. There are five sugared almonds in the bomboniere, each signifying a wish for the Bride and Groom: Health, Happiness, Wealth, Fertility and Long Life.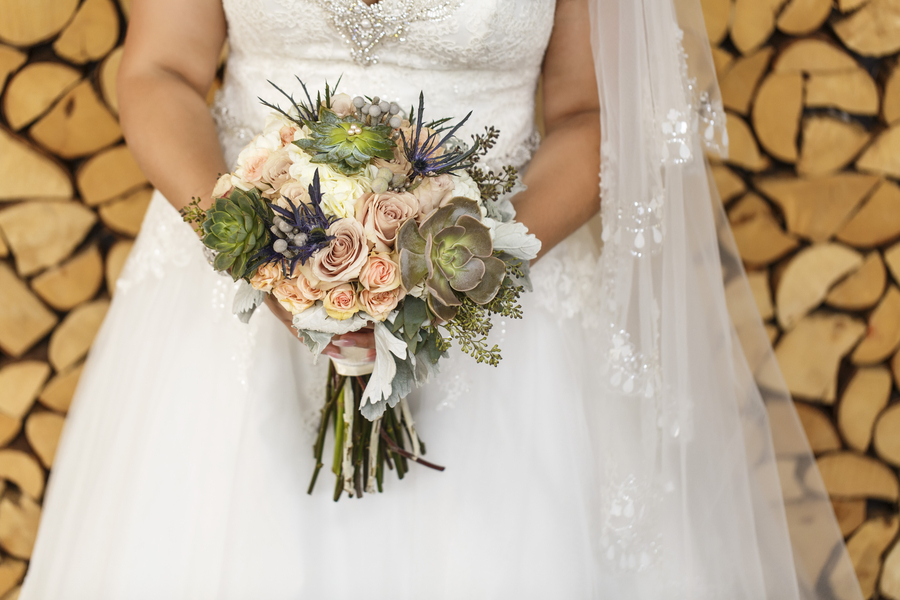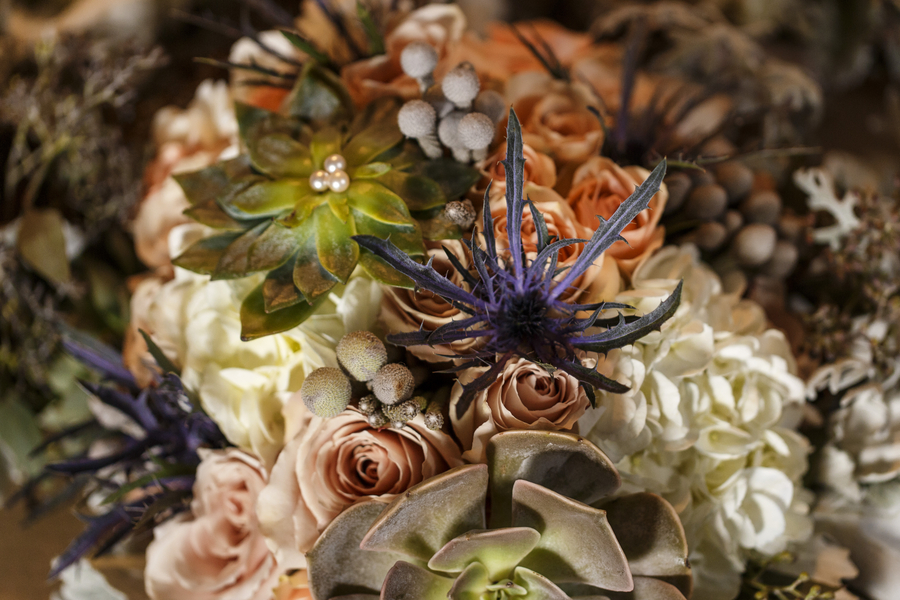 The Fabulous Photo Booth
This photo booth can add real-time fun effects to the wedding which the family and guests will enjoy while having photos to keep the memories forever.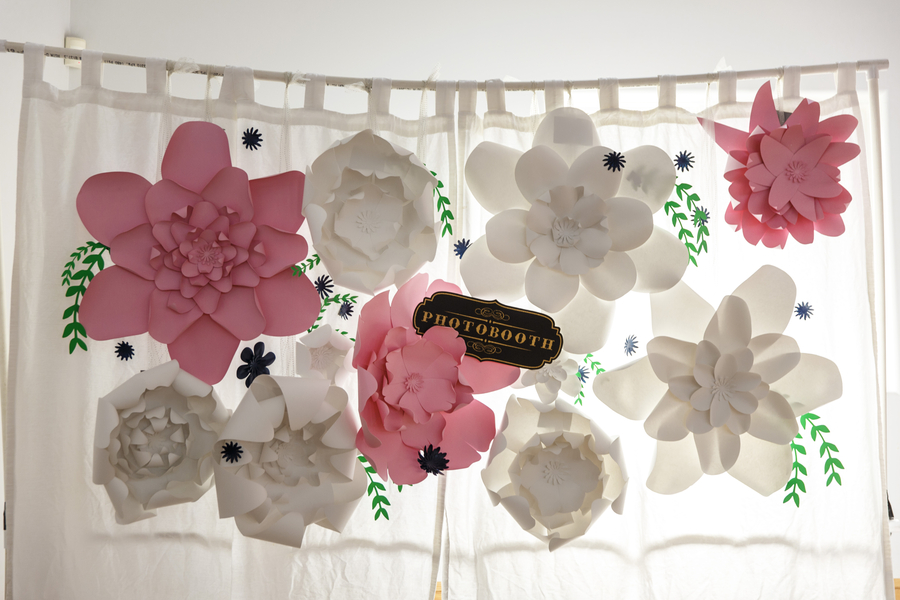 The Cake
The layered cake with it's cutest lovely couple topper was baked by Sue of Kairoc Bakery. Adding cupcakes for everyone to enjoy is such a wondeful idea!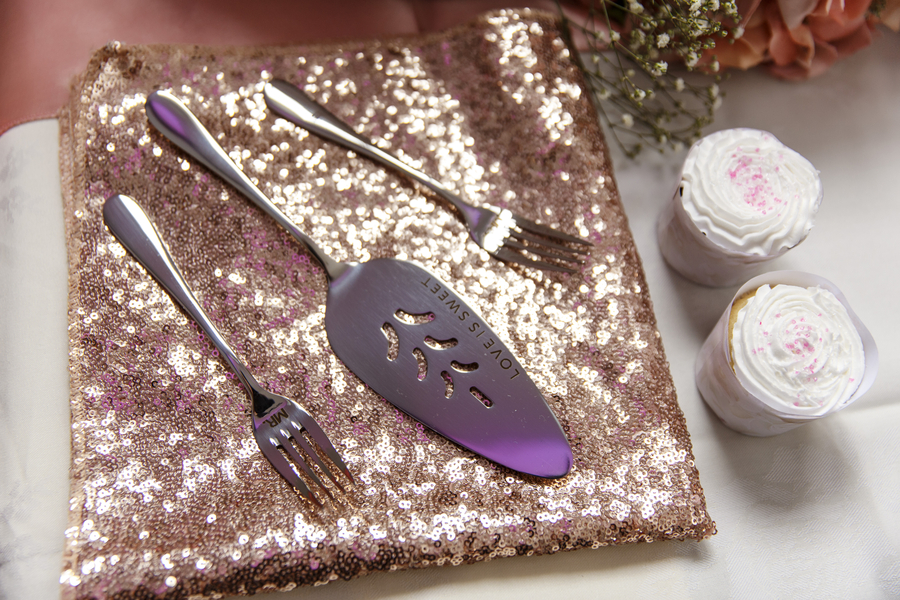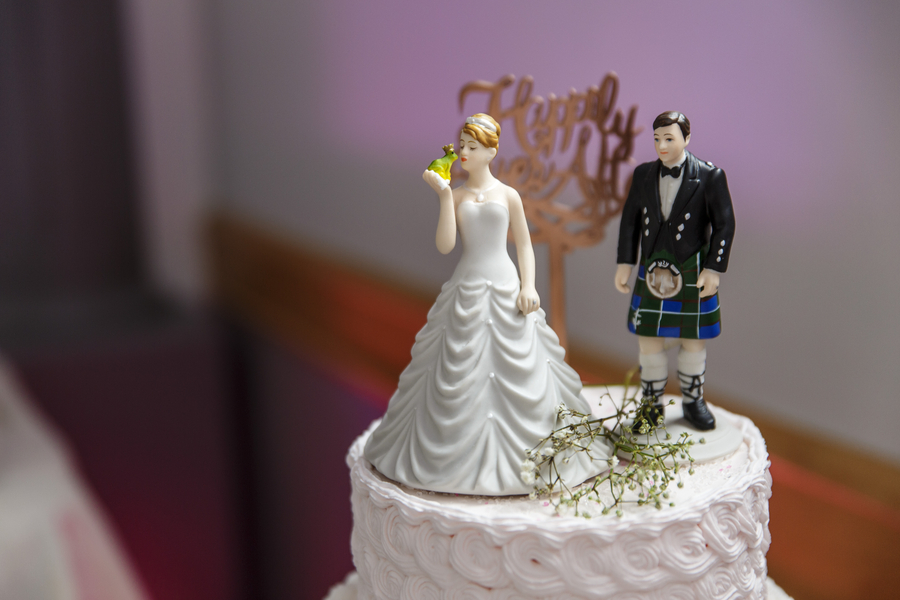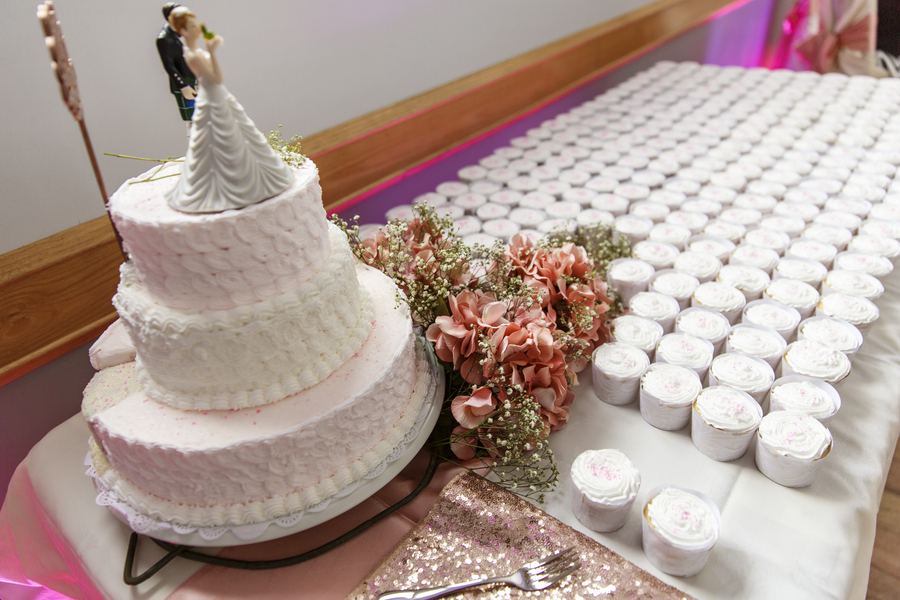 The Reception
Soft tones and elegant arrangements made their reception radiate with distiction. The flower arrangement compliments beautifully with the overall stylewhich The Rio Lima – Portuguese Culteral Centre presented very well.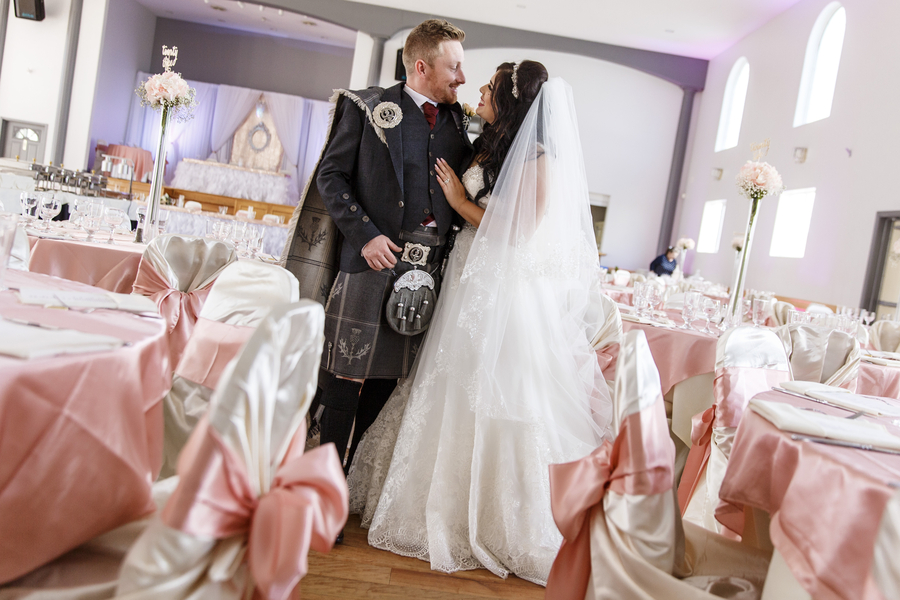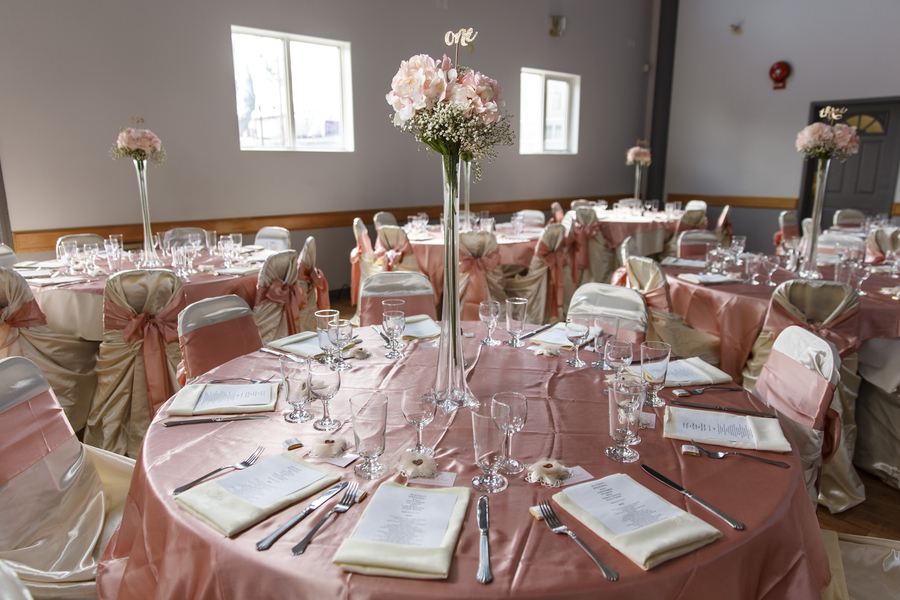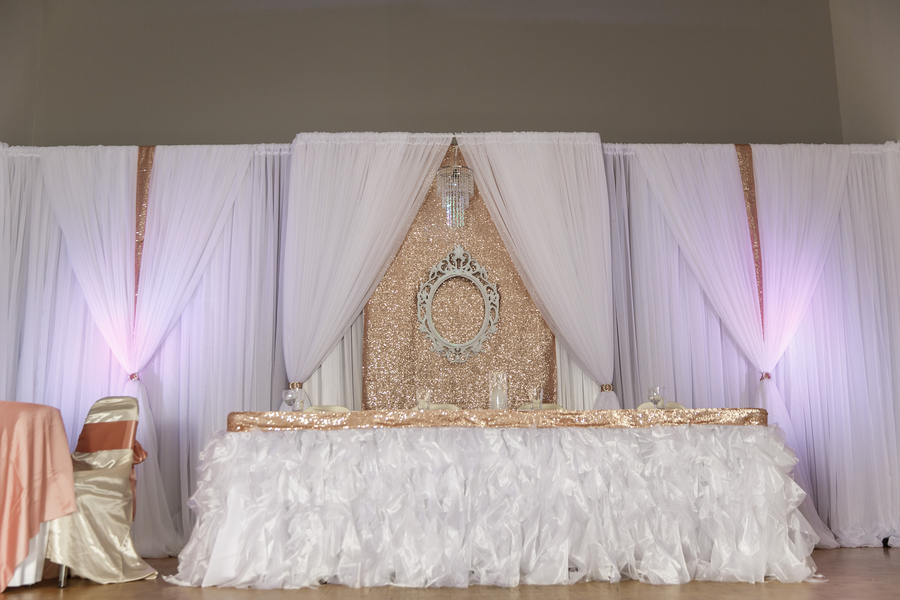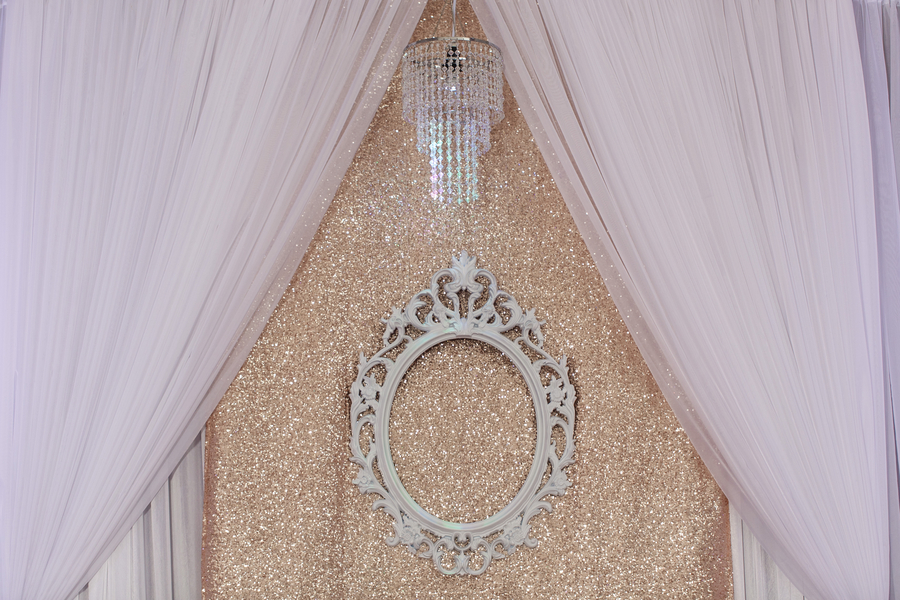 Extra Special Details
The couple made their very own invites where were so pretty. Simple creative ideas really does go a long way!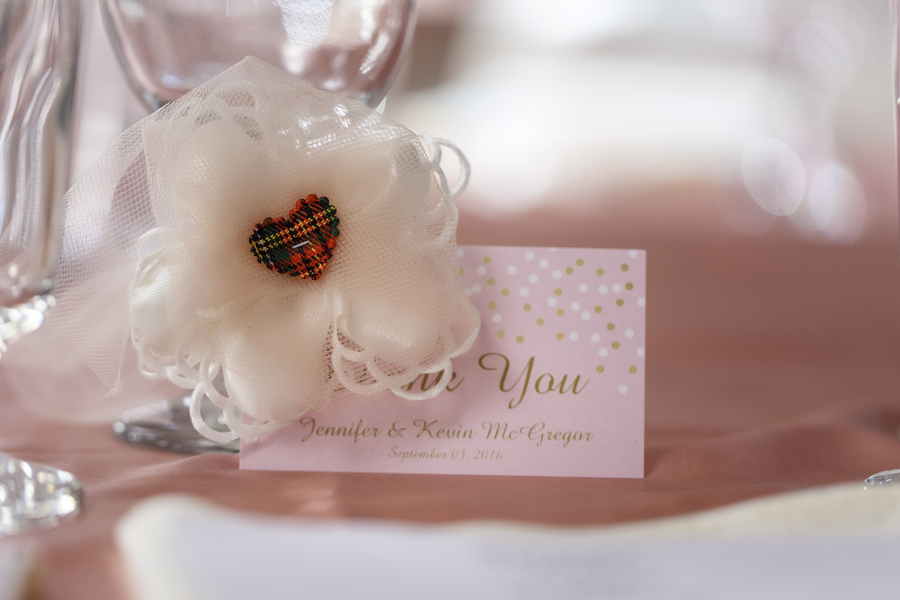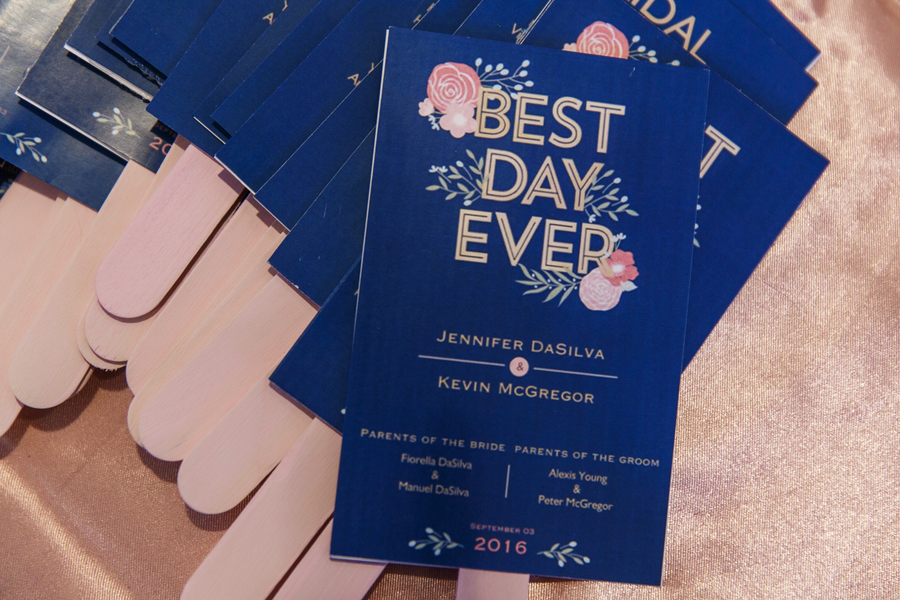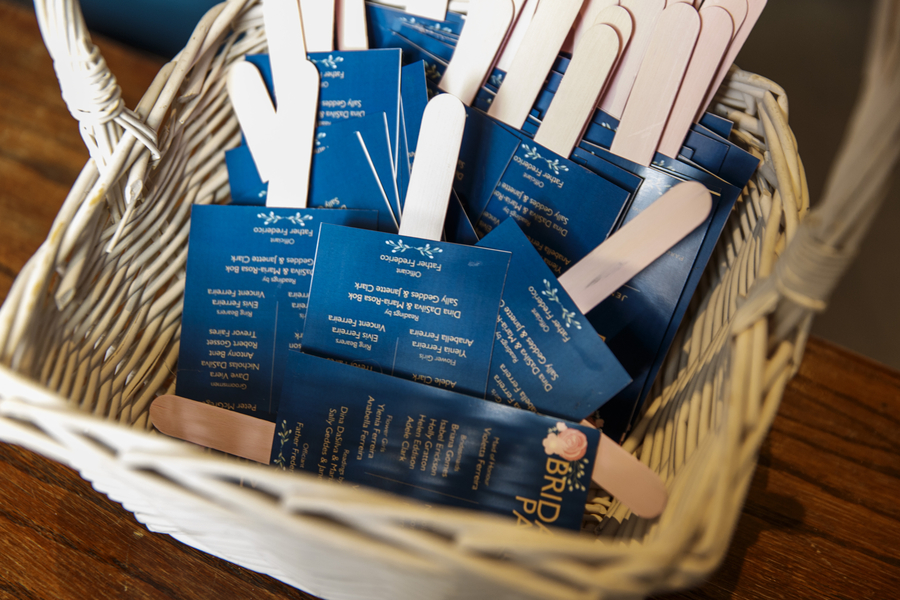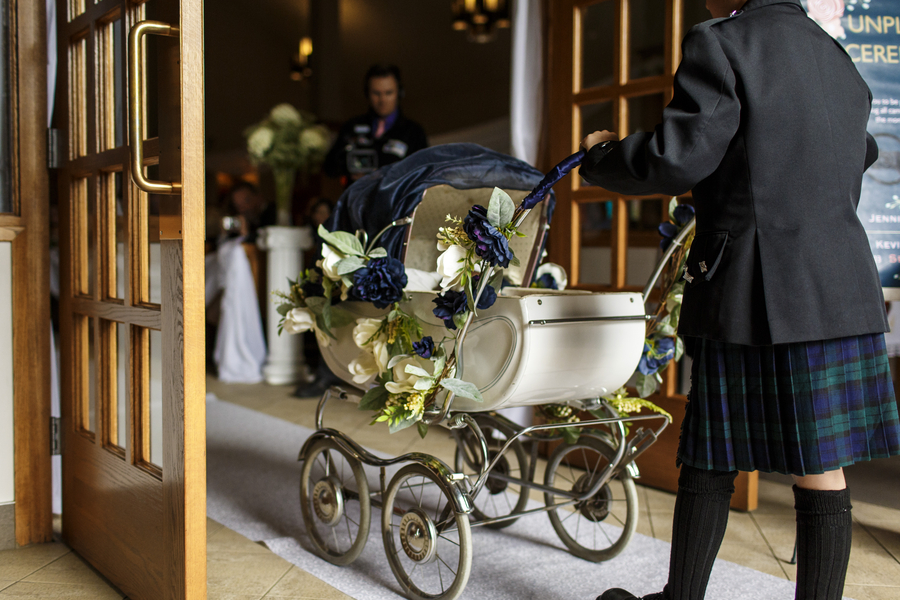 Take this Advice
My most important piece of advise, don't sweat the small stuff. A wise man once told me "Don't sweat the small stuff. Everything will work out and I'm not worried because no matter what happens, at the end of the day you will be my wife" I reflected on that comment maaaaaaany a times whilst trying to harness my inner bridezilla. Nobody likes holding on to the guilt of a nasty comment, so remember why you're getting married in the first place and don't let ribbons and place settings throw you off. – Stop and look around! This was a piece of advise given to me by another bride and I couldn't be more grateful. Your wedding day goes by in the blink of an eye, all that planning gone in 24 hours! At each step of the day stop for a moment and just look around. Look at the people, who is there, what they are doing, how you feel in that moment. This made my day feel long and full and I still reminisce on those moments as if they were yesterday, remembering each special moment so clearly in my mind. Hire an amazing photographer! Even if you stop and absorb moments throughout the day you will never remember everything and so much happens when you're not looking or before you even get there, the bride is always last to enter! Some of the most beautiful moments captured on camera happened when we didn't even realize the photographer was shooting. We put so much time and money into our wedding, our heart and soul, I love having gorgeous pictures to relive and remember the day for years to come. Hiring a reputable photographer also gave us peace of mind knowing that no matter the situation someway, somehow we would end up with incredible pictures. Enjoy every moment. From the engagement party and dress shopping to food tastings and bridal showers, stagettes and rehearsal dinner, every little thing that you can. The planning goes by so fast and it's not only the big day that you will remember. Planning a wedding is great preparation for a marriage, full of differing opinions, disagreements, compromises and joint decisions. Remember that you're vowing to share your life with this person, include your traditions and dreams but embrace theirs as well. Side note: families can be opinionated, compromise with your man and make final decisions together. ~Haley Shandro, Photographer
About the Photographer
Hi! I'm Haley of Shandro Photo – I'm based in Edmonton Alberta Canada but I LOVE traveling. I have a mild obsession with all things Hawaii! I shoot primarily weddings, and will happily travel for them, but I also love working at home in my studio shooting newborns, boudoir, families, and engagements. I have over 10 years of wedding photography under my belt! My couples love me because I love COLOUR, and true no holds-barred LOVE. My work is vibrant, happy, and bright! An average couple will spend around 5-6K with me. You can find me online at www.shandrophoto.com, but the fun stuff is over on Instagram @haleyshandrophoto! Thanks for stopping by!
Vendors
Photographer:  Shandro Photo
Design and Decor: Creme de la Creme Backdrops and Decor
Bakery: Kairoc Bakery
Reception Venue: Rio Lima – Portuguese Culteral Centre
Floral Designer: Sugar Tree Company