So you don't want to wear the typical white wedding dress; well, you're not alone. There are brides all over the US who are trading in that white dress for something a little more unique. If you're not sure where to start, here are a few great ideas.
Choose a Printed Wedding Dress
Who said your dress had to be solid white? Printed dresses like these are absolutely stunning and can be perfect for any theme or season. It's sure to catch the eyes of your guests and will look perfect in wedding photos as well.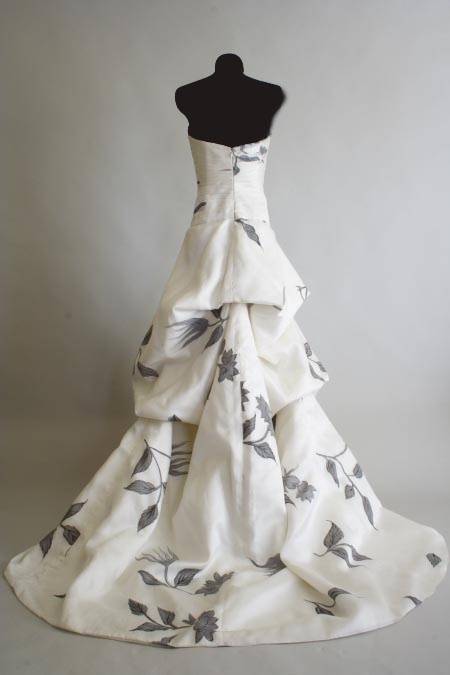 Beaded Dresses
You can also go with a white dress that has a little color on it from beading. This unique one is criss-crossed with gold beads that give the dress a modern and beautiful as well as sophisticated look. It works well with most themes and kicks boring out of the window.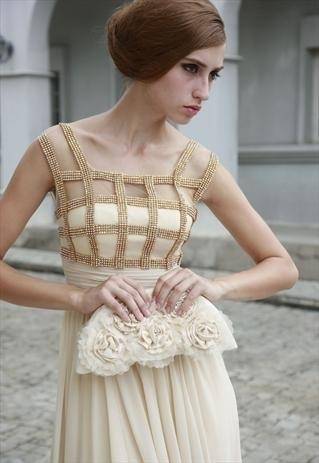 Splashes of Color
Incorporate color into your white wedding dress with something like this dress. As you can see, the bodice is a deep and rich teal, and then the skirt of the dress flares out like a traditional white wedding dress. It's beautiful and flattering.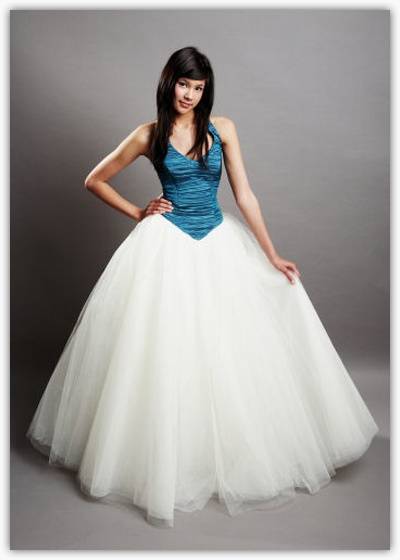 These are just a few simple ideas for brides who are tired of the white wedding dress look and want to spice their attire up a little bit!
Featured Photo Source: girlywedding.com