Mike and Krista had two creatively styled engagement sessions. Both were of a picnic setting – one, colorful and playful; and the other, glamorous and sophisticated. This engagement session can be of help for all those brides that are debating on whether which route to go. In here, you can see how the two style differs from one another. You can compare and contrast, weigh things on which style represents you. And if you still can't decide on what you want, why not do both?
But we can clearly say that this session is entirely romantic and beautiful. We are happy for this lovely couple. Good luck and congratulations on this next journey, Mike and Krista! Take a look at the gallery below and be in awe of how everything came together.
Michael and Krista spent many years working together, alongside animals. However, it wasn't until a few years later, and some time apart that they began spending time together outside of work, and discovered that their shared love of animals was not the only thing they had in common.
On November 30th, 2014, after spending the day together in the snow, Michael played a song for Krista, which he had played for the first time earlier that day. They listened to the song, "Forever", by Ben Harper, a few times, and while the song was in the interlude, Mike asked Krista if she would be his forever. Krista replied, "of course I already am! Silly goose!" Unexpectedly, he opened her hand and gave her something. To her surprise, she was handed a ring, and the gravity of his question became clear, and Krista couldn't hold back the tears, and said "yes!
The Concept:
We wanted to do a 2 part picnic with contrasting themes; one is colorful and playful, and the other is more glamorous and pretty.
The Location:
Because Krista and Mike love nature, we wanted to shoot at a forest location. This location has a lot of wild animals, like ducks, goose, squirrels, as well as a dog park where we could bring in the couple's cat for the shoot.
Engagement Outfit Inspiration:
For the fun shoot, we wanted to do a colorful session with lemon and green theme, so the outfit choice was more casual. For the glam picnic setup, Krista and Mike were wearing cocktail dress and suit, to match with the high tea theme.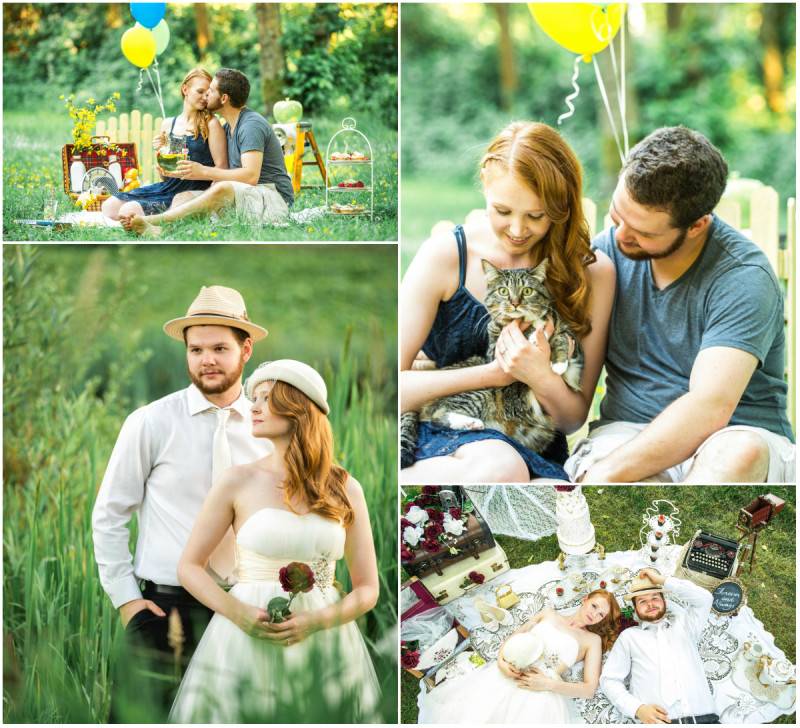 This Engagement Session Experience:
For most parts, we had Krista and Mike being themselves and to just have fun like they are having a real picnic. Even with the posed photos, we would have them stand in a certain way, but to talk and play with each other so we can capture their real emotions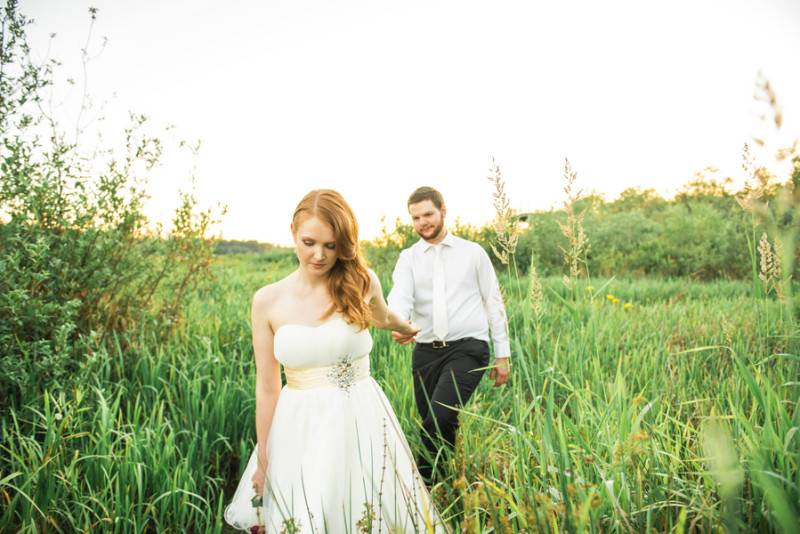 VENDORS
Photographer: L'Estelle Photography
Other Location: Burnaby Lake
Design and Decor: Vintage Meant for Rent