Wedding mad-libs are super fun and popular amongst couples. Here are two game samples that you can recreate on note cards for your shower guests!
Game One
Upon hearing of the upcoming wedding of Groom and Bride, I thought (insert exclamation)! The truth is, I always knew (insert one fact about the bride and groom). It was meant to be from the start, so I couldn't be (adjective) for the two of them and really look forward to their many years of (verb). The most important advice I could give the couple is to always remember to (verb) each other every single day, and never forget to kiss each other every (occasion). Most importantly, never, ever (verb)!
Of course, when offering up the card, you should ask only for the missing words and not let the guests see the rest of the passage. This is what makes the game so hilarious. One fun thing to do is make each guest read their card aloud after they have added their missing words to the passage.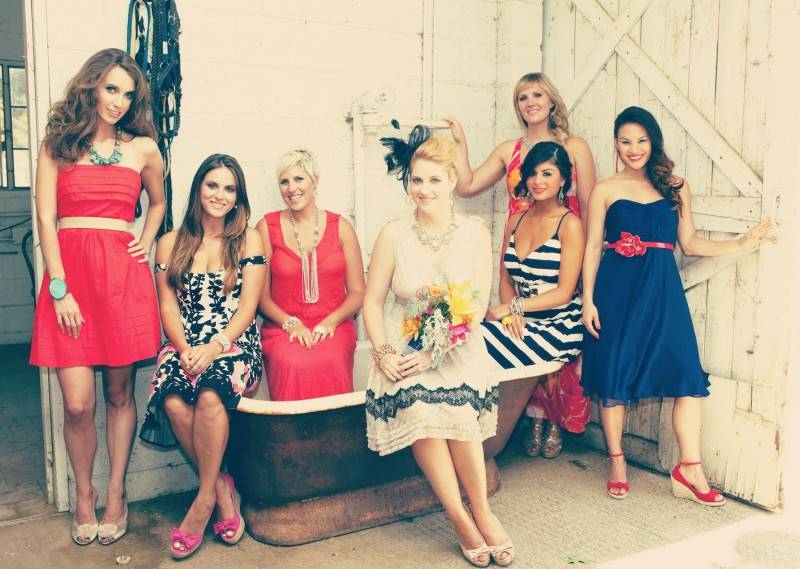 Game Two
Bride and Groom are getting married? That's (adjective)! I know they will have a long, wonderful marriage ahead of them, what with Bride's (insert bride character trait) and Groom's (insert groom character trait). Bride will just have to be careful that she doesn't let Groom get too (verb) and as long as Groom keeps his eye on the (noun related to Bride), everything will be perfect. A huge (exclamation!) to both of them and may they (verb) in the (noun) for the rest of their lives together.
These can be truly hilarious or touching or BOTH when read out loud, so get the girls together and enjoy!