You see lanterns in a number of places, so why not think about incorporating them in to your wedding? Not only can they be found in a number of different styles, but they can serve multiple purposes; a decorative element and a lighting element. They can also be used in more than one place; for the ceremony and for the reception, making them a cost-efficient wedding purchase. Read on for some ideas!
For the idea of using lanterns in your ceremony, try hanging them from shepherd's poles down the aisle or at the opposite ends of the rows of chairs/pews. Or, simply place them along the aisle on the floor, alone, or paired with floral arrangements, rose petals, or some other decorative element of your choice. With some good planning and great timing, you could have someone transport the lanterns from the ceremony site to the reception site to place around the dance floor, incorporate into the center pieces, or to place along the entrance of your reception space (or whatever else your creative mind can think up)!
For outdoor weddings and receptions, simply hanging the lanterns from large trees that project overhead can have a great overall affect (see the picture below).
For a rustic wedding: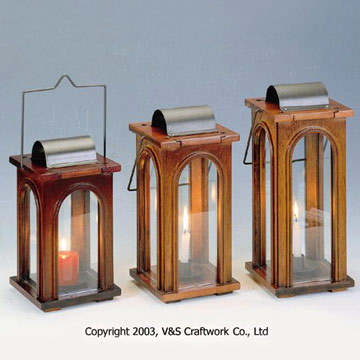 For a classic white wedding:
For a wedding with a Moroccan atmosphere or colorful backdrop: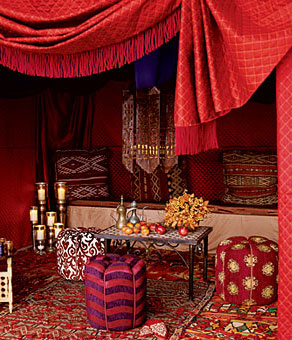 An example of hanging lanterns shepherd's poles:
The ever popular Chinese or paper lanterns: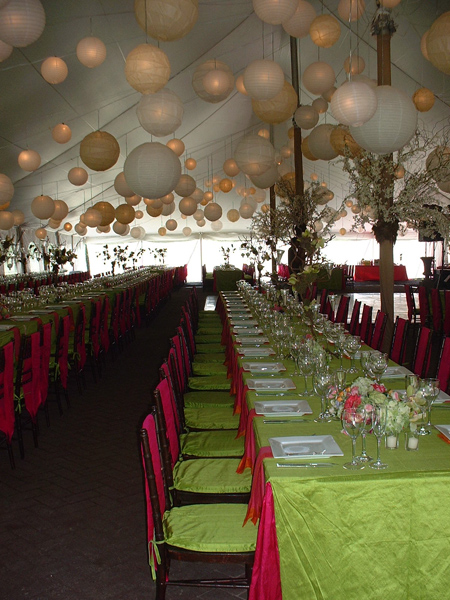 Some lanterns "in action":
A couple gets creative:
Being carried by 'maids: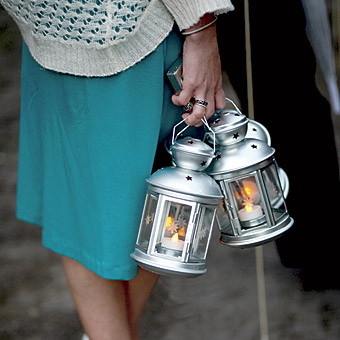 Lighting up the aisle (love this picture, by the way):
In the centerpieces: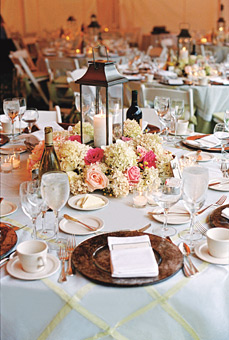 Above the tables and over the dance floor: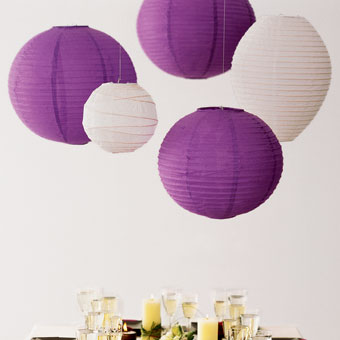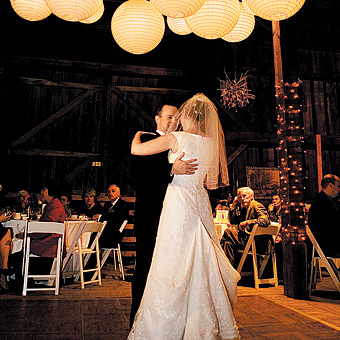 The possibilities are seemingly endless! If you have any pictures of lanterns being incorporated into your wedding, or that of a friend or family member…or just someone you know, send them our way!