If you're looking for super cute wedding shower foods, these certainly fit the bill. These tiny pies are super easy to create and make adorable individual treats for shower guests. Here's what you'll need:
Pie Crusts (homemade or purchased)
Pie Filling (whatever kind you like)
Mason Jar Lids and Inserts
Non-stick Spray
You'll start with the pie crust. If you've made your own, simply roll it out super thin (about 1/8") and use the Mason jar lids (the screw part) to cut out circles. You'll need 1 circle for every pie. Next, you will place the Mason jar inserts into the lid and use the non-stick spray to coat the inside of the lid/inserts.
Press the circled crust down into the lid/insert and using your fingertips, press it against the sides of the lid. Add about 1-2 tablespoons of pie filling into the crust. You can sprinkle cinnamon and sugar over the top or brown sugar, etc. To make the pies super cute, use small cookie cutters to cut shapes to place over the pie filling.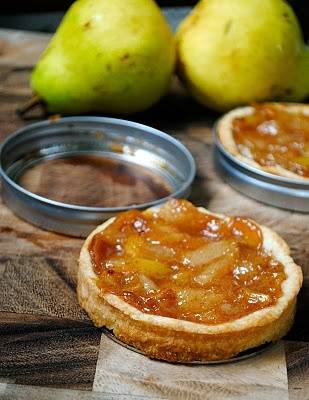 Place the pies on a baking sheet. Bake the tiny pies at 350-degrees for about 15 minutes or until the crust is golden brown. Remove them from the oven and allow them to cool. Then, you can easily press the Mason jar lid from the bottom and the outer screw part will come off, leaving just the insert. These are super adorable and absolutely delicious – perfect for a wedding shower.