The art of the "upcycle" – taking a useless or old item and creating something amazing and useful from it – is a good technique to save more from doing DIY. Today, we're talking about wedding-related upcycles; things brides have created and made beautiful for their weddings from very inexpensive items. Check out these amazing thrift store wedding upcycles.
Button Bouquet
This beautiful button bouquet can be created from old buttons and silk roses found at any thrift store! They're simply glued to a round Styrofoam form. It's beautiful, whimsical and great for the non-traditional bride.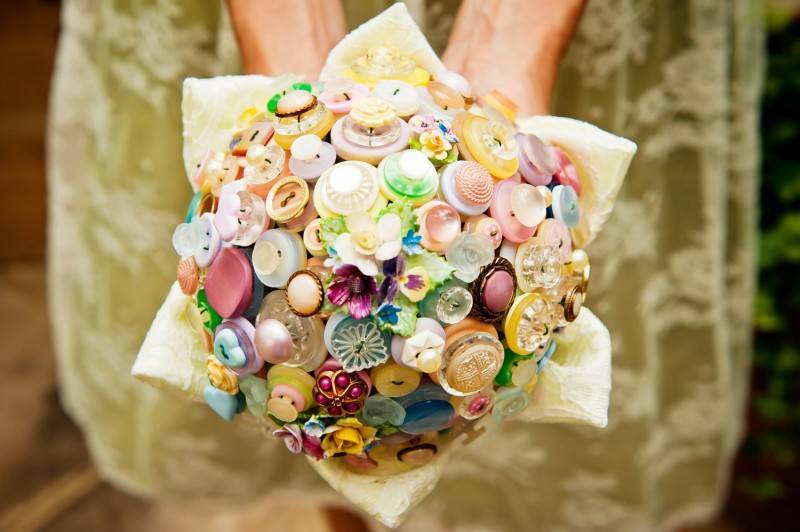 Repurposed Save the Date Cards
These gorgeous Save the Date cards were created from an old French book! This can be done with any type of old book found at a thrift store or garage sale. It's great for a vintage-themed wedding.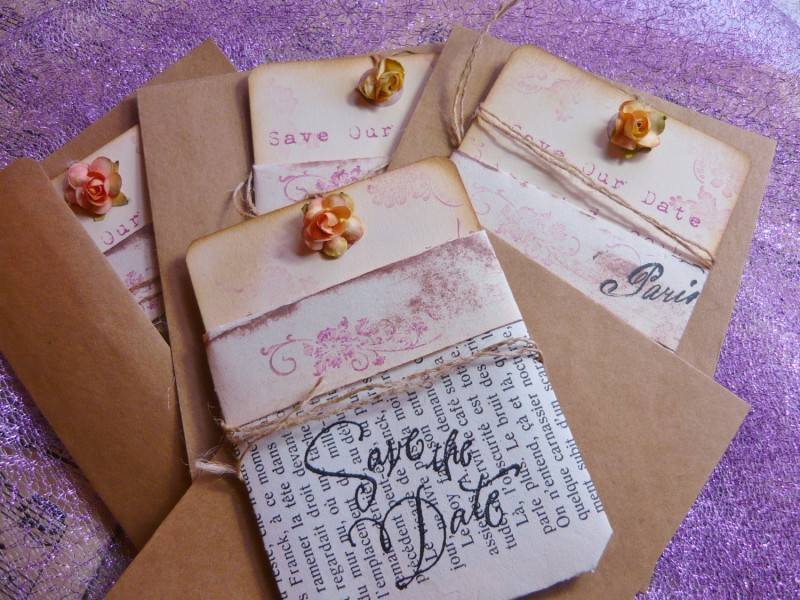 Upcycled Wedding Dress
Imagine spending less than $50 on your wedding dress! You can, if you have the patience, skill and creativity (or a friend with all those qualities). Take a look at this amazing upcycled wedding dress one bride created from an old one.
Rescued Centerpieces
Locate old vases of any color at your local thrift store or garage sale and spray paint them all the same color. These make fantastic mismatched centerpieces that look amazing.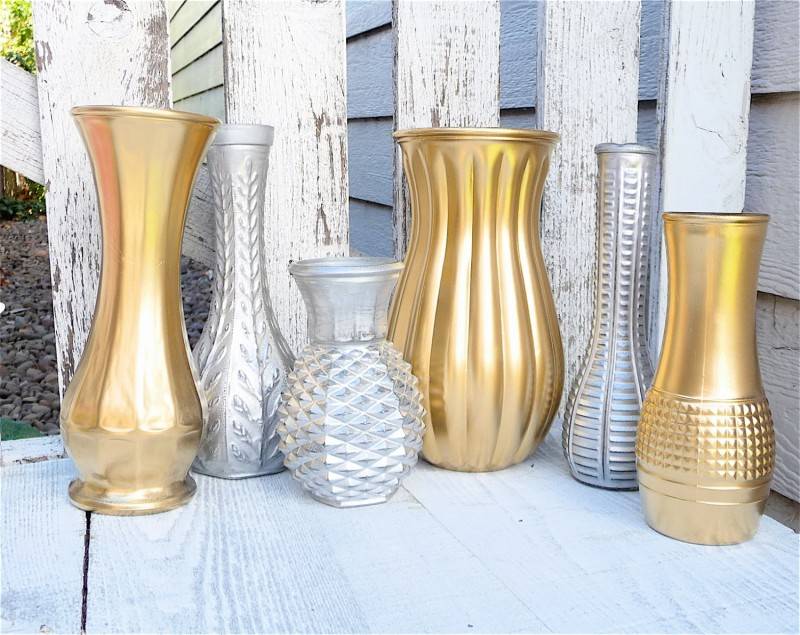 These are just a few of the amazing things you can create with inexpensive, useless items found at your local thrift store or garage sale. Pinterest is a great place to look for project ideas of this kind. What's your favorite upcycled project? Let us know in the comments!