In days past, guests used to toss rice at the exiting bride and groom but these days, things are a little bit more creative. For instance, the sparkler send-off is a beautiful and easy way for guests to send off the bride and groom, and it makes for absolutely stunning wedding pictures.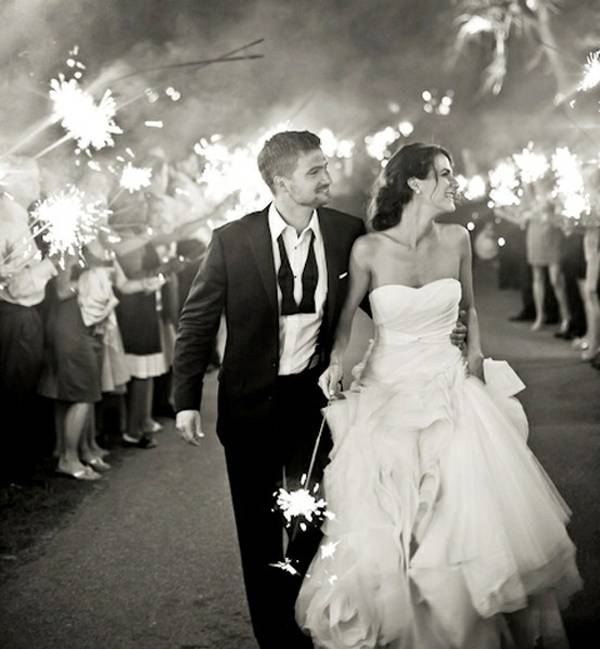 How It's Done
You'll need someone to coordinate for you – simply have them make sure all the guests have sparklers and that the sparklers are lit as you and your groom exit. Place a sign somewhere letting guests know you want them to join you in the sparkler send-off and let them know what time it is so they will stick around to help. You'll also want to purchase the extra long sparklers, which you can get from many wedding supply stores.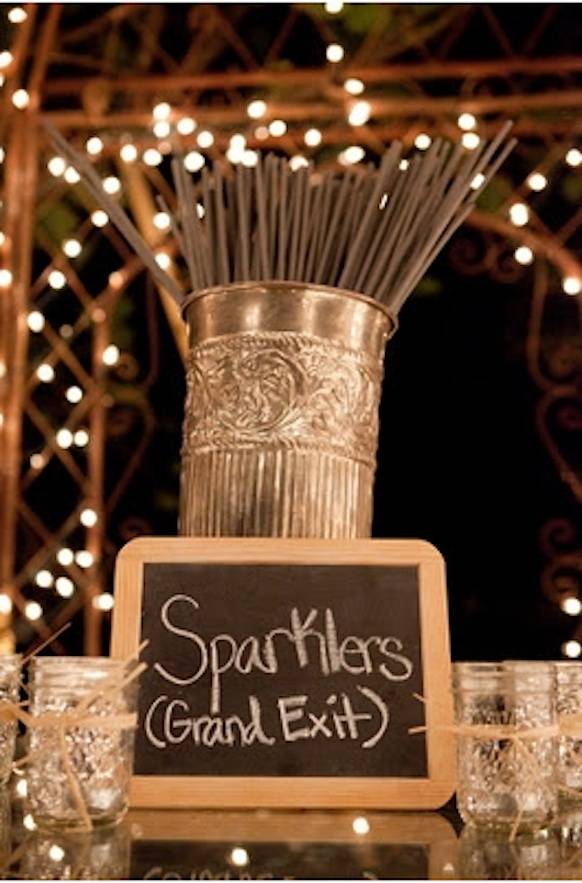 Tips and Tricks
Have your coordinator line guests up on either side of the exit (where you'll be emerging from). Also, make sure your photographer is prepared before it happens so he or she can get plenty of great shots. If you want to play around with the sparklers, you can get creative shots with your guests holding them and you and your new groom posing.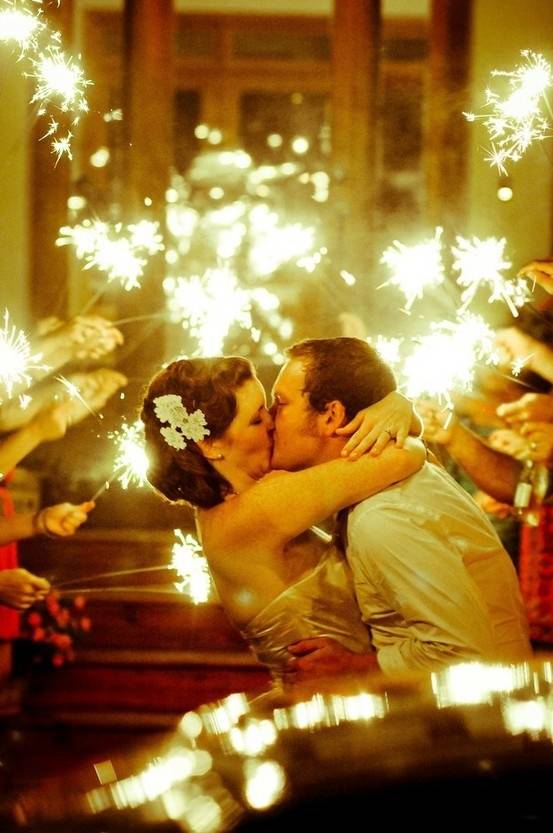 This is a beautiful and fun way for your guests to send you off, but remember that it works best if your reception will be ending after dark. This is when you'll really get the great effect of the sparklers and the best possible pictures.