Ever heard that when shopping around for wedding vendors, as soon as they know it's really a wedding service your shopping for, the prices magically rise? In some cases it's true. Obviously, even if you can dance your way around the subject for a while, your vendors will eventually "find out" that they are selling their services or products to a bride. But how can the tips below help? If they quote you a price for a "non-wedding" service or product, they can't change their prices once you tell them it's actually for a wedding. And if they do – well, maybe you should find different vendors!
To be fair – there are a TON of great, honest, and talented vendors out there that will quote you the same price for wedding and non-wedding events alike. They are definitely the ones you want to work with! But, we must also remember that sometimes a wedding-related service DOES cost more. For example, you can't tell a photographer that you want to hire her for a photo shoot, book her for a few hours, THEN tell her "Oh, by the way, we'd like you to be around all day because it's actually our wedding you'll be photographing." It just doesn't work that way!
Check out what we have below for some helpful hints on working with specific vendors.
Florist
Instead of saying you need reception centerpieces, altar arrangements, and personal flowers for your entire wedding party, ask something like "I'm having a party and need some arrangements for the tables. I like lilies, roses, and daisies and I'm looking to spend no more than $2000. What are my options for that price range?"
They may ask what kind of party or how many pieces you need and catch on pretty quickly (they are professionals, after all, and have been doing this for a long time). And remember that if you want them delivered or they require a special setup process, their price may rise in the end anyway.
Cake
Not all cakes are labeled "wedding cakes", thank goodness. When shopping around for cake, try asking something like "I need a cake for a dinner party. I'm looking for something a little different, though, maybe something with square tiers in a pale pink color." If you need a cake for oh say, 400 people, the baker will wonder. Consider your options: you could get a smaller cake from ABC Bakery that will act as your main cake, and sheet cakes from XYZ Bakery in order to feed the rest of your guests.
Dresses
While it can be particularly tricky to find a "wedding dress" without asking for a "wedding dress", it has been done! If you'd happily wear a dress with a simpler pattern or one that doesn't really look like a "wedding dress" at all, try looking in places that aren't strictly bridal salons. Look for white dresses anywhere dresses are sold. Or, if you find a dress you love, ask if it can be ordered in white. Depending on who makes it and where your buying it from, special ordering in different colors than you see on the rack is sometimes an option.
For bridesmaids dresses, the same thing goes. Just because you're not shopping in a bridal salon doesn't mean you won't find dresses that flatter your bridesmaids and coordinate perfectly with your color scheme. Keep in mind that dresses made specifically for "special occasions" (and to go on six girls for the same event) are sometimes more cheaply made then those that are usually bought one at a time. Check out this great article from Bridezilla about cheap bridesmaids dresses and other wedding scams!
Caterer
For a small reception (150 or less), telling your caterer that you're having a large dinner party would suffice. Because in essence, that is what you're having. Depending on whether you're wanting plated meals or a buffet, the price will be different.
Venue
When calling around to get information on venues, merely state that you're looking for a place to hold X number of people for an event you're having. Ask for weekend AND weekday rates (many times they are different). It is possible to book a place without them knowing that it's a wedding, but they will find out eventually (if not before, I think walking into the place in a wedding dress and a groom on your arm might just be a dead giveaway

).
Photographer & Videographer
For these vendors, a wedding truly means more work, so don't be surprised when their wedding packages are more pricey. But in all fairness, while you may be paying more, but you're definitely getting more, too. You can just schedule a shoot with normal sitting fees, etc. with a photographer for your engagement pictures. But, it is good to let them know what these pictures will be for so they can advise you on what to wear and give you more helpful tips.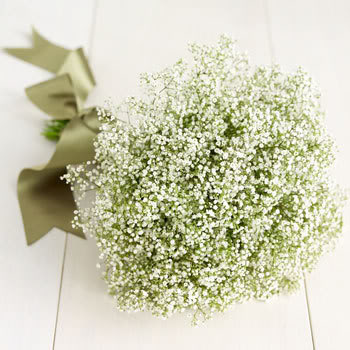 From Real Simple

*Side note: I like the looks of the bouquet…but I can't stand the smell of Baby's Breath. Yick!


In the end, don't lie. It's just not nice! But at the same time, neither is charging more for something just because it's for a wedding. Use those smarts and go get yourself some honest deals!