Fashion-forward brides are always on the lookout for the newest and hottest wedding accessories, themes, ideas and trends. This year, one of the fastest-emerging trends amongst brides of all ages and tastes is the floral wedding headpiece. It's elegant and beautiful and can be worn many different ways, so it suits the taste and personality of every bride. Check out some of the different styles and ways they can be worn.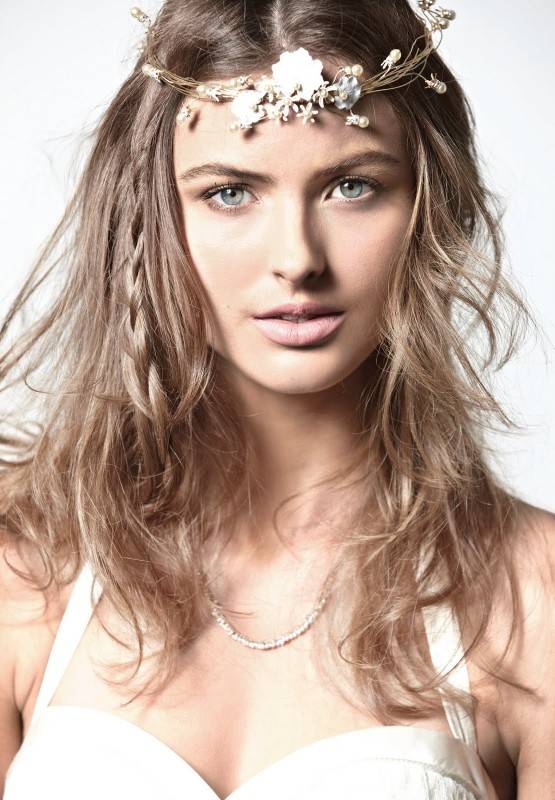 The Boho Bride
Let's face it – this is the kind of accessory that fits a boho bride perfectly. Whether it's a full floral headpiece or more vine-like with flowers here and there like the one in the picture above, it works. It's a fantastic accessory for a bride who wants to go down the aisle barefoot wearing a beautiful sundress and carrying a bouquet of wildflowers.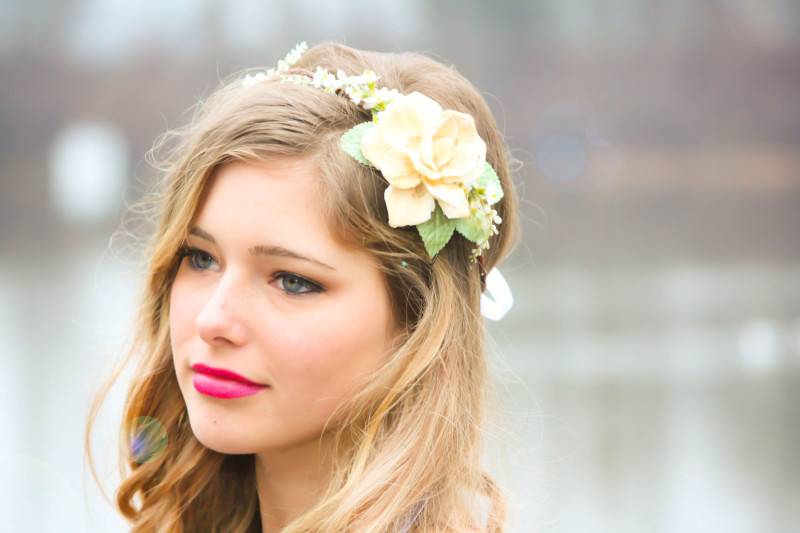 The Flirty Bride
This bride is not quite as wild and carefree as the boho bride; she's polished and put-together, and still looks amazing with the floral wedding headpiece. It's a flirty look that might include sophisticated waves or curls with a simple or sparsely embellished wedding dress.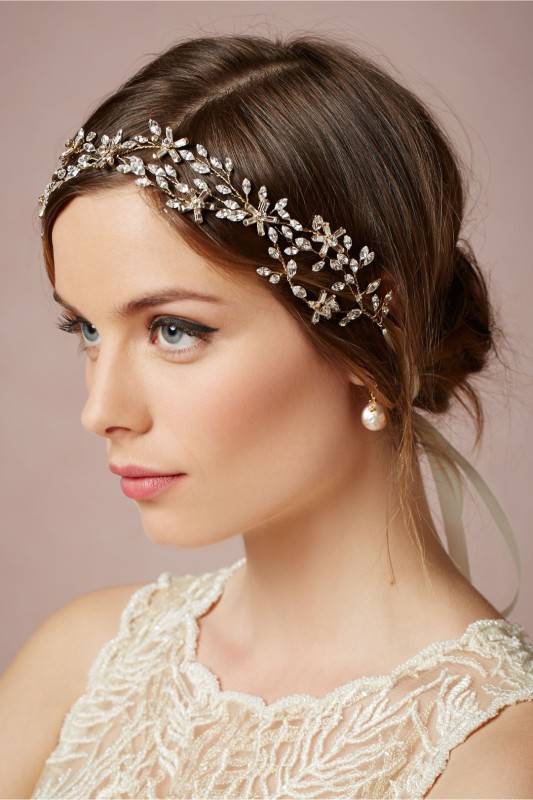 The Semi-Formal Bride
This bride isn't too laid back and isn't too serious either – she falls somewhere in the middle. The hairstyle might include a low bun with some messy strands escaping here and there. The jewelry is probably going to be simple, tasteful pieces and the dress will probably be similar. Ornamentation and beading on the dress will probably be very minimal. The overall look is beautiful, tasteful and pretty.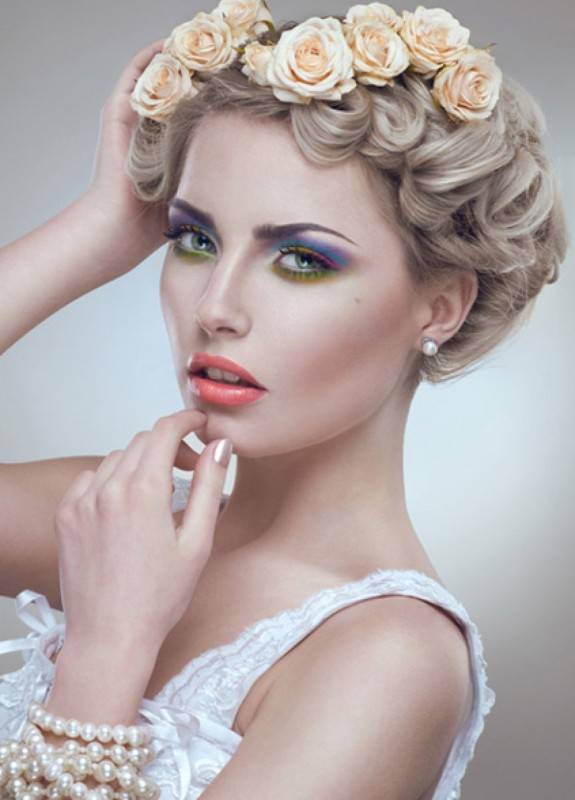 The Formal Bride
This bride is very formal and completely put together. Her hair is probably in an elaborate updo with not a strand out of place. She will be wearing a formal gown with traditional jewelry, such as pearls or diamonds. While her headband is likely to be a little more elaborate and may feature larger flowers (such as rose buds rather than sprays of smaller flowers), the accessory still complements her ensembleand suits her personality.
The floral crown headpiece is a fantastic accessory that is here to stay – at least for a little while – and is absolutely gorgeous. Which of the bride types are you? Do you plan on wearing this accessory? Let us know in the comments below.