If there was ever a combination of syllables that would make brides drool, it would be "Vera Wang." Yes, in an industry in which men surprisingly reign supreme, fashion designer Vera Wang has become a powerhouse whose name has become synonymous with class and sophistication.
Born on June 27, 1949, Vera Wang was not a child that you could point back to and say, "I always knew she would be a fashion designer." In fact, Vera was born to two affluent Chinese parents who had only been in the United States since the mid-1940's. At just six years old, Vera began figure skating and it would continue to be a major part of her life for the next 13 years. In 1968 Vera competed in the U.S. Figure Skating Championships. Fortunately or unfortunately, she did not make the U.S. Olympic team and decided to enter the fashion industry rather than continue to skate competitively. In 1970 she started working at Vogue as a senior fashion editor until she was turned down nearly 15 years later for the editor-in-chief position. She moved to Ralph Lauren at that point where she was the design director for two years. While most people know the name Vera Wang from the many wedding dresses and the evening wear that has been worn by numerous stars, she began by designing costumes for figure skaters. Nancy Kerrigan, Michelle Kwan, and Evan Lysacek are just a few of the most popular figure skaters that she has dressed. In fact, Nancy wore a Vera Wang design for the 1994 Olympics where she won the silver medal.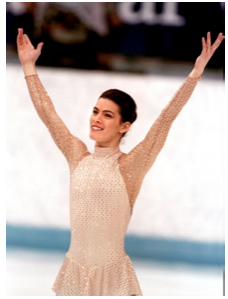 Before her unveiling of Nancy Kerrigan's beautiful figure skating costume, she began her career of working in the wedding industry. Her first wedding dress design was actually for herself, simply because she could not find a dress that she loved for her own wedding to Arthur Becker in 1989. Vera Wang Bridal Boutique opened shortly after her wedding and she began offering couture gowns from other designers while honing her own skills.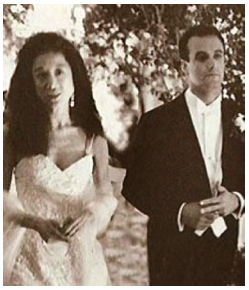 Modern merged with traditional is a phrase that is used to describe Vera's designs and it is clearly evident that they are sought after from people in all income levels. Vera has dressed hundreds of celebrities for weddings and other special occasions. Even Michelle Obama has been seen in a Vera Wang designed gown. From awards shows to multi-million dollar weddings to nights out on the town, Vera Wang has been worn in almost every venue that you can think of-even on television and in movies.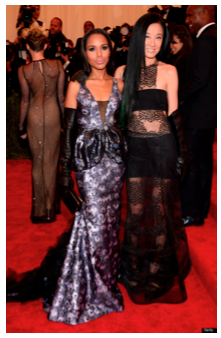 Vera Wang has not just focused on wedding dresses and evening wear. Her touch is seen on numerous products, including table settings, lingerie, jewelry, and more, some of which can be found at Macys. She continues to delight consumers with her focus on clean and beautiful style that goes across numerous design genres.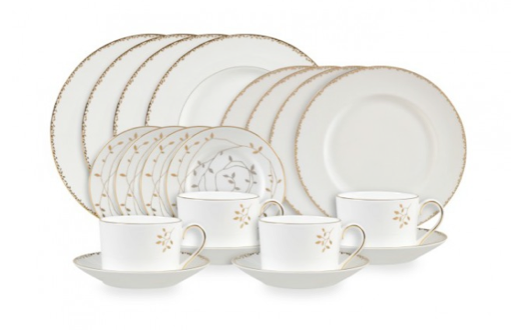 Vera Wang's Fall 2013 Wedding Collection is all about lace. From slim profiles to more traditional ones, the fall collection has something for any bride. Vera's dresses are not just beautiful from the front either. The backs of her dresses are just as detailed and enchanting. Vera Wang has even ventured out to design dresses for affordable bridal retailers, such as David's Bridal.  That is what makes her so popular with celebrities, brides to be, and with everyday people.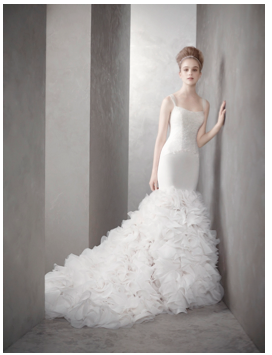 Perfume, evening wear, lingerie, jewelry, home goods, and wedding dresses are just a few categories that you can find the name Vera Wang in. That is what makes her designs so sought after by people of all different income levels and all different styles. From the beginning of her career until now, she has seen great success that will continue far into the future.