From meeting through a mutual friend then to getting married! Today we are going to witness them tying the knot! Dave and Stephanie's casual beach wedding embraced with lilac and mint, and accessorized with succulents and seashells will have you dreaming of a beach wedding in December. Every detail of their wedding are well thought of; who would've thought succulents, sea shells, and a vintage theme could go along very well? Kudos to this gorgeous couple, it was truly a wedding full of inspiration!
We Are A Perfect Match:
Well, obviously we are perfectly matched in height. 😉 I'm 5'1″ and he is 6'3″. But for real, we have the same family and life values and love to go to concerts together almost as much as we like sitting on the couch watching tv. How did he (or you) propose? We were on a walk at the end of Davis Islands in Tampa. He asked me, I said yes (of course!) and a couple of people that were walking by with their dogs cheered.
The Wedding Décor Inspiration:
I wanted natural-looking decorations to go with the beach setting. I got a lot of inspiration from Etsy. Almost every part of my wedding was purchased through vendors on Etsy, including my ring, my dress, the succulents and our wedding cake topper.
The Do-It-Yourself (DIY) Projects:
My mom made us a wedding quilt. She had all of the guests sign a white square of fabric and then she made a beautiful quilt with them. It makes me so happy to see all of the sweet things that our loved ones wrote.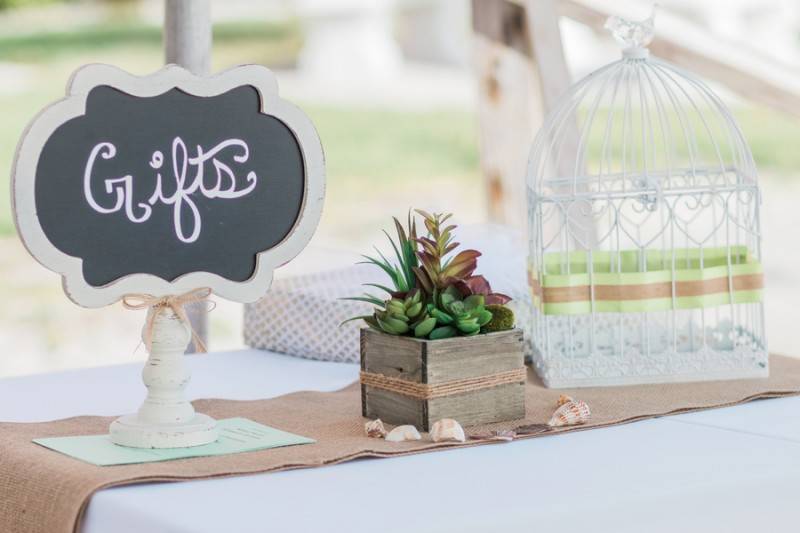 The Planning Process:
We planned it quick. About four months. It was the perfect amount of time because It was a very simple wedding.
Planning Advise for Couples:
Try to have a great wedding planner who is on top of things during the process and the day of so you don't have to worry about it. Also, spend a little money for a good photographer!
The Best Advice We Received:
My photographer advised me to have the wedding later in the day than I was initially planning so that everyone wouldn't be sweating and squinting in the photos. It was excellent advice!
The Outfit Inspiration:
We just both picked out what we liked and then he matched his tie to my bouquet.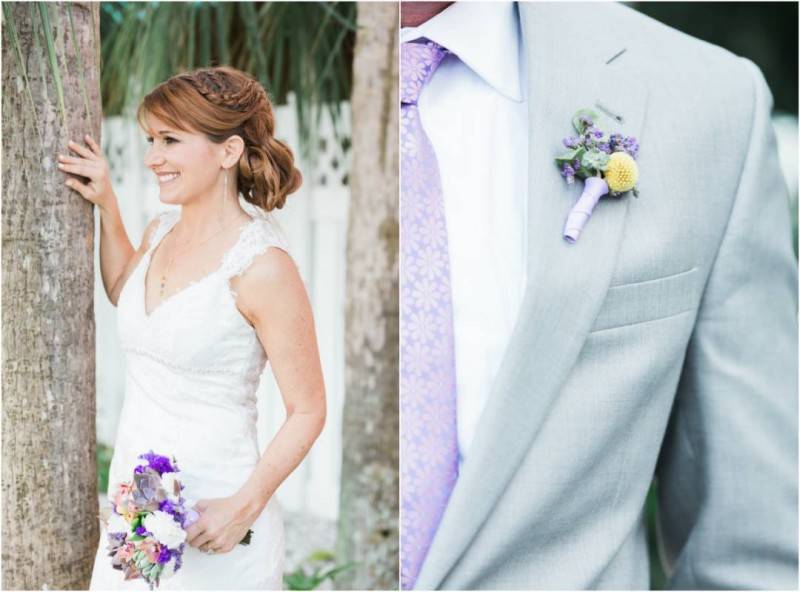 The Tips & Tricks for Future Brides:
We bought small succulents in pots that we used as table decorations and then gave them to the guests to take home at the end of the night. I thought that was a nice way to give our guests something that would last to remember the day, and it killed two birds with one stone, so to speak.
Money Matters:
$5000 was the budget, but we spent more like $7000.
My dress was fairly inexpensive, and we had a friend cater. Also, the location was free since we were at my grandmother's condo on the beach. What was the biggest expense? Probably photography (well worth it!) and food.
The Guest List:
Less than 50 for both questions.
We kept it to just immediately family and a couple of my friends.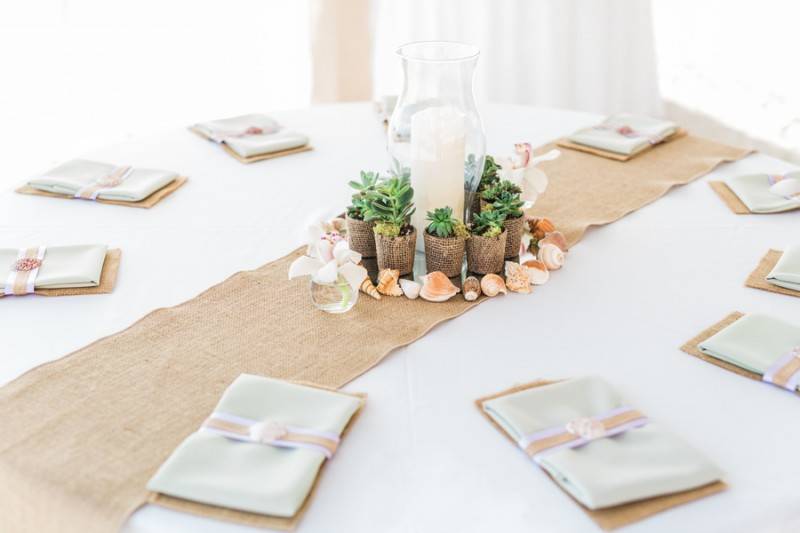 The Songs:
Don't remember off the top of my head but we had a lot of fun listening to music to pick the songs out.
Favorite Part of the Day:
Just seeing both of our families hanging out together and enjoying each other's company. It was a low-stress, pleasant day.
The Highlights from the Ceremony & Reception:
My superb friend Maura officiated for us, and that was very special. Also, it was so wonderful to have my daughter be our junior bridesmaid, to get to share that with her and to see how happy she was for us to all become an official family.
Most Memorable Moment:
Probably the photos. Lol. We had a ton of kids to wrangle. 🙂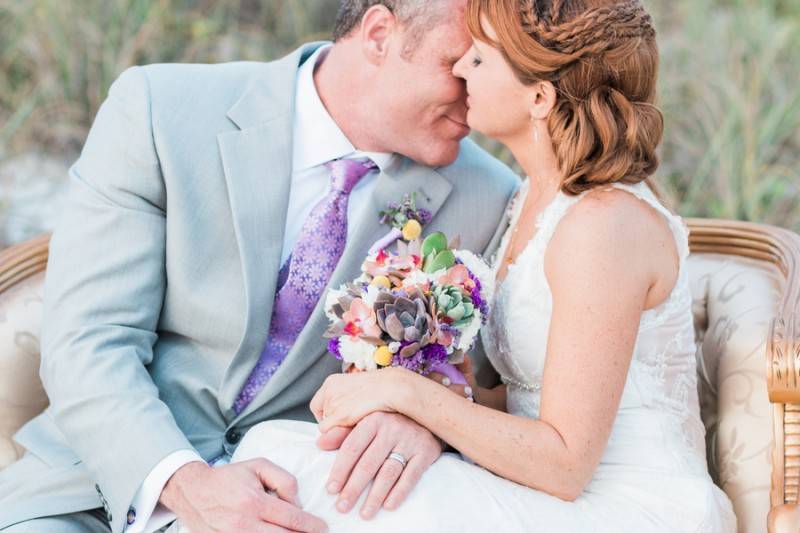 VENDORS
Photographer: Rising Lotus Photography
Event Designer: Amazingly Creative Events
Floral Designer: Bohemian Bouquets
Tuxedo and Mens Attire: JoS. A. Bank