These days, families come in all shapes and sizes. Whereas in the past it was difficult to find a dress to accommodate a pregnant bride, these days there are nearly as many available as regular wedding dresses. Check out these gorgeous wedding dresses that are perfect for pregnant brides.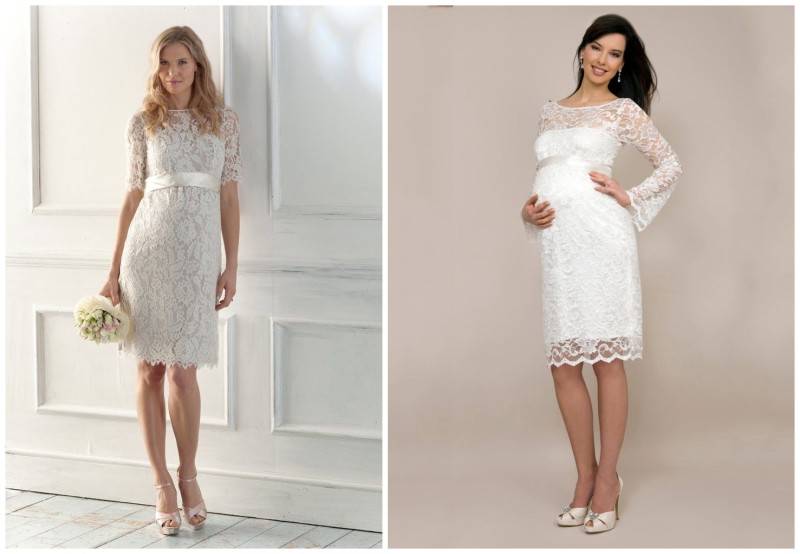 These lace sheath dresses are super stylish and romantic. They are perfect for spring or summer weddings, and work well for a casual or more formal wedding. They both feature belts which give the dress a polished and fitted look.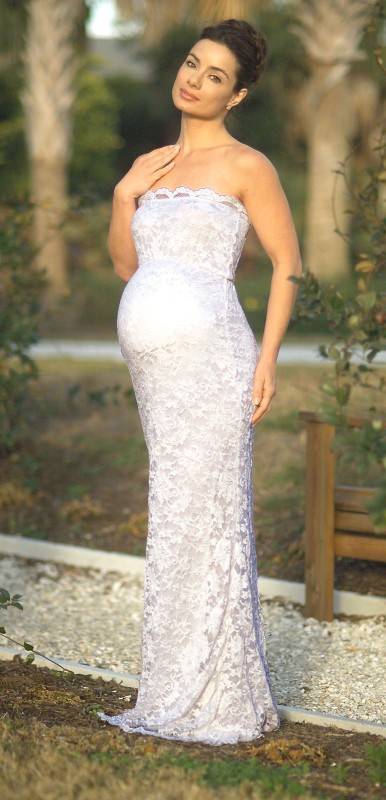 What we love about this gorgeous, sleeveless column dress is that it's still form fitting. There's no need to try and hide that baby bump – just dress it up! This gown certainly does that.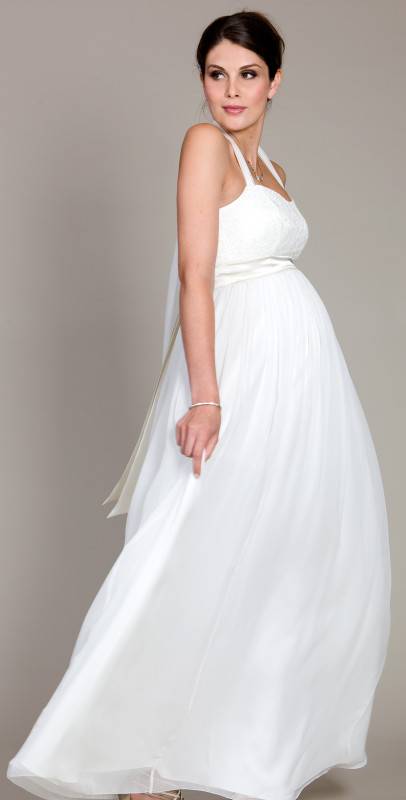 This beautiful flowing dress features wide straps and a sweetheart neckline, and a long, draping skirt. The material is light so it's perfect for a spring or summer wedding, and because it's so subtle, it would look gorgeous with more elaborate wedding jewelry.
This more casual wedding dress features a criss-cross neckline and a tie belt above a flowing, ankle-length skirt. We love this for a beach wedding or a casual backyard wedding. It's cool and comfortable as well as stylish and pretty.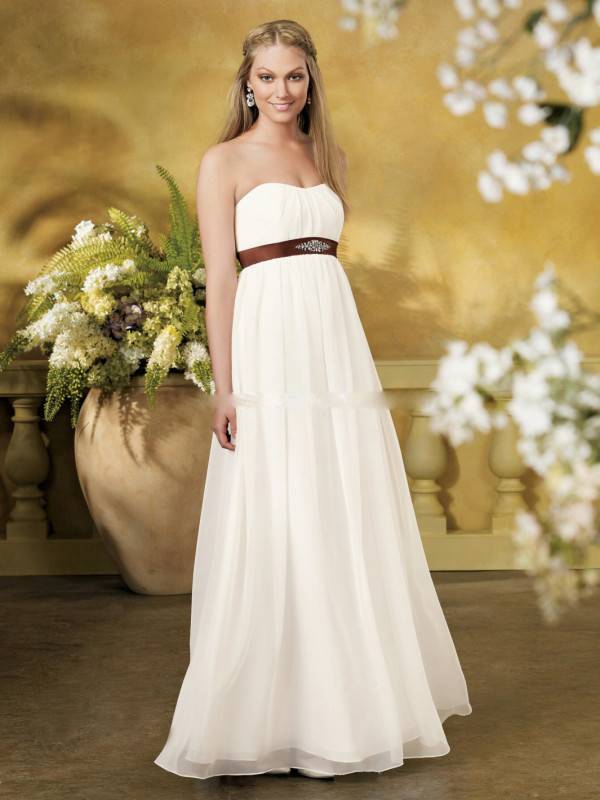 What we love about this one is it's perfect if the bride doesn't necessarily want everyone to know she's pregnant – perhaps she hasn't made the announcement yet. It hides the belly well, with a long flowing skirt under an empire waistline.
These beautiful dresses are all perfect for a glowing and pregnant bride. With a little diligence and dedication, you can find the perfect maternity wedding dress to suit your style and personality!