Since a "bouquet" is defined as an artfully arranged bunch of flowers, a single flower doesn't actually make a bouquet. However, when it comes to brides carrying flowers down the aisle, whatever she's carrying becomes a bouquet, and it doesn't have to be a bunch of flowers. Check out these amazing single-flower bouquets: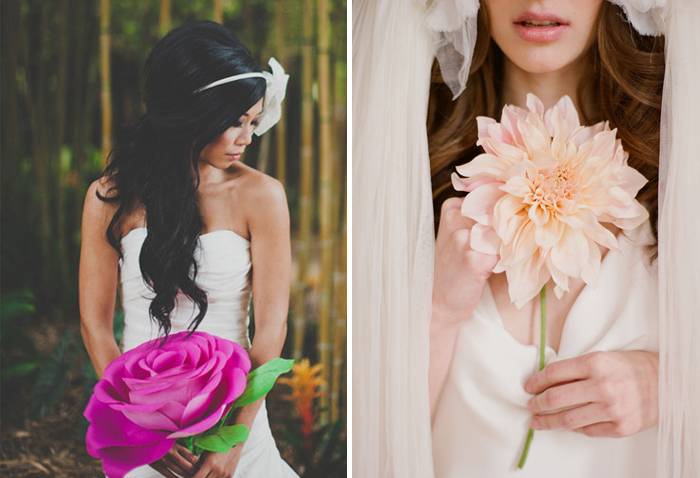 Can you believe that the flower on the left is actually a paper flower? Isn't it stunning? Both of these are gorgeous and look perfect for spring or summer.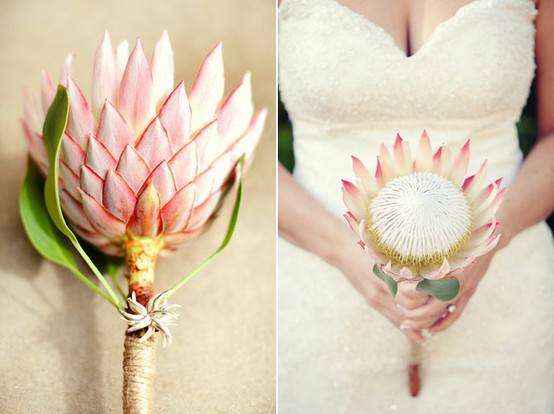 This amazing tropical-looking flower is the only one in this bride's bouquet. It's pale pink and features sharp, delicate petals. It's amazing for a tropical-themed wedding or any theme in the spring or summer.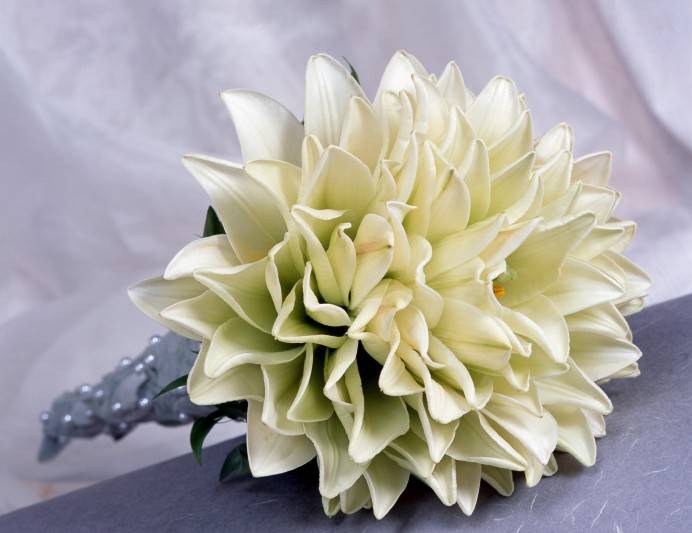 Is it cheating if the single flower is composed of numerous flowers? This beautiful single-flower bouquet is created to look like one huge flower, but it's actually made of numerous calla lilies.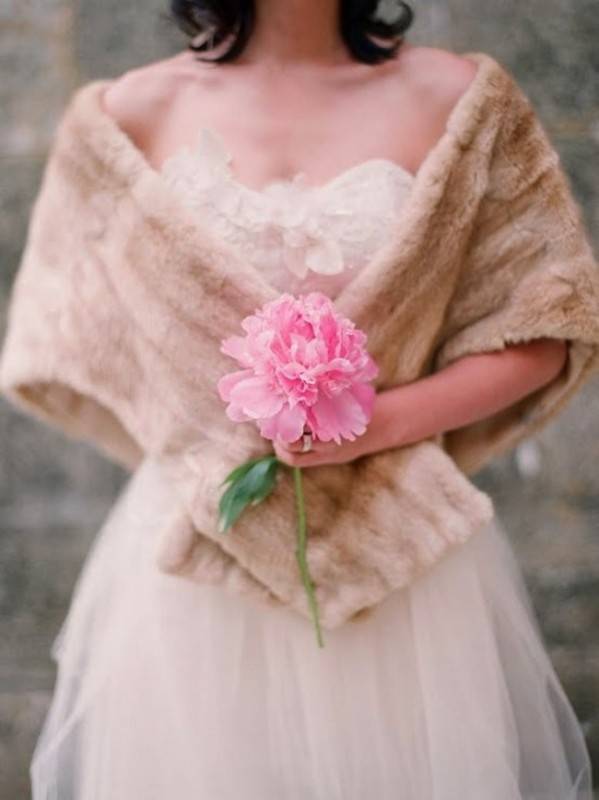 This bride carries a pale pink peony, a beautiful flower in full bloom. It's perfect for a single-flower bouquet and really contrasts with her dress and wrap.
If you aren't the type of bride who wants to carry multiple flowers, why not go with one of these amazing options? You can create a paper flower, fabric flowers, or have your florist make something special from several smaller flowers!