Hello ladies! Even though Valentine's Day is long over, we here at wedding fanatic doesn't stop on showcasing gorgeous month of love worthy engagement inspirations! We all know that there's nothing quite warm and giggling than having cute couples beyond a whimsically themed event and that exactly what they did in today's feature. Amelia and Nate are both movie lovers! They wanted their engagement session to be Star Wars and La La Land themed. Everything from the location to what Amelia and Nate wore and the props was pure perfection! They wanted to show brides that they can personalize engagement session and own them by bringing props that reflect them as a couple because that's what engagement sessions should be all about a couple's unique love story. Celebrate yet another swoon-worthy inspiration brought to us by Ruth Terrero Photography and share it with your special someone! Enjoy!
We're All About the Details!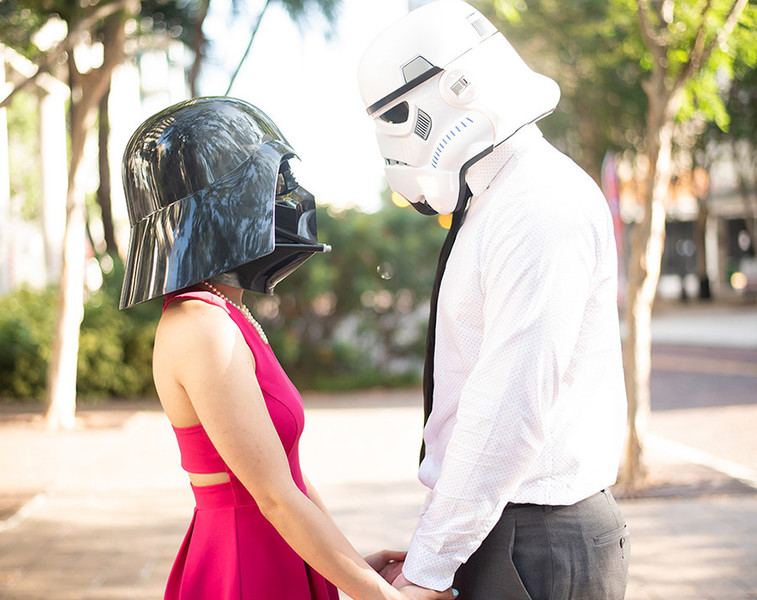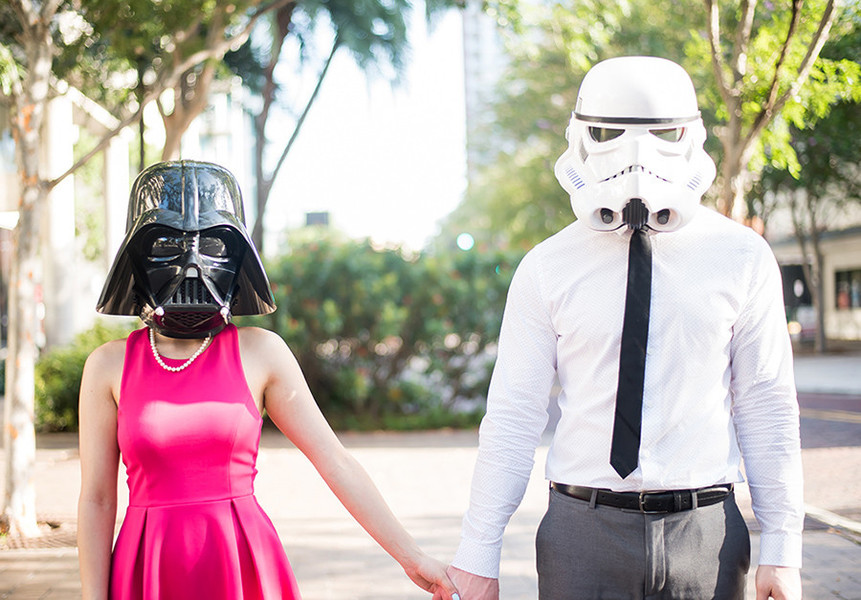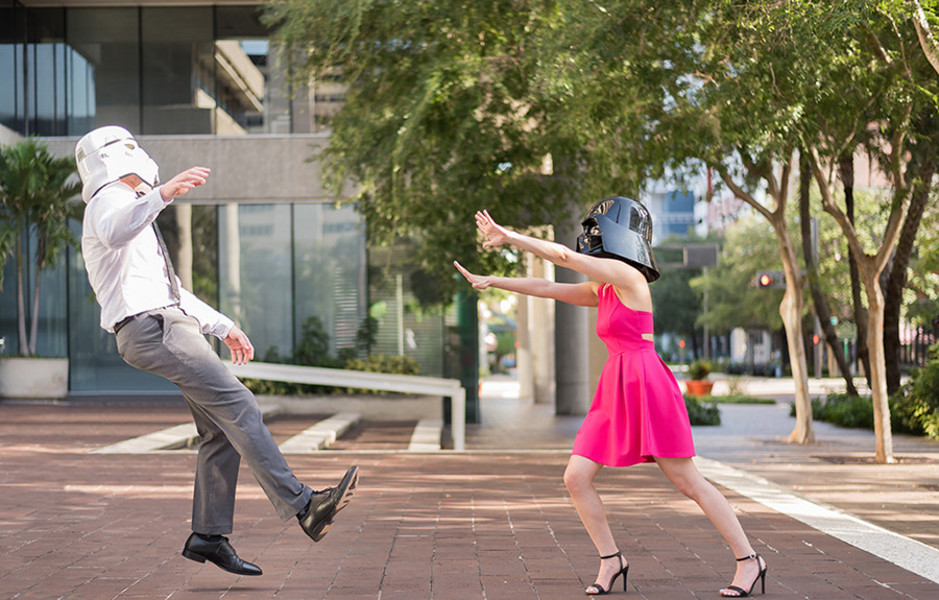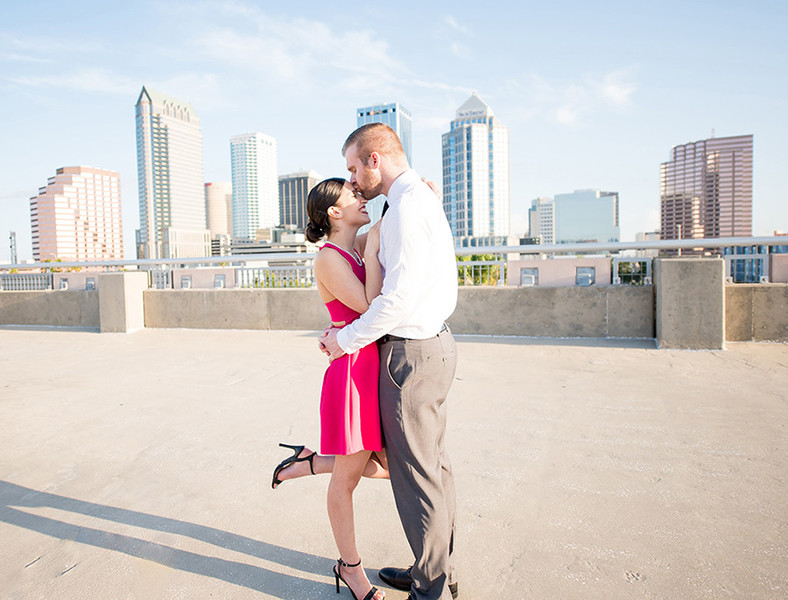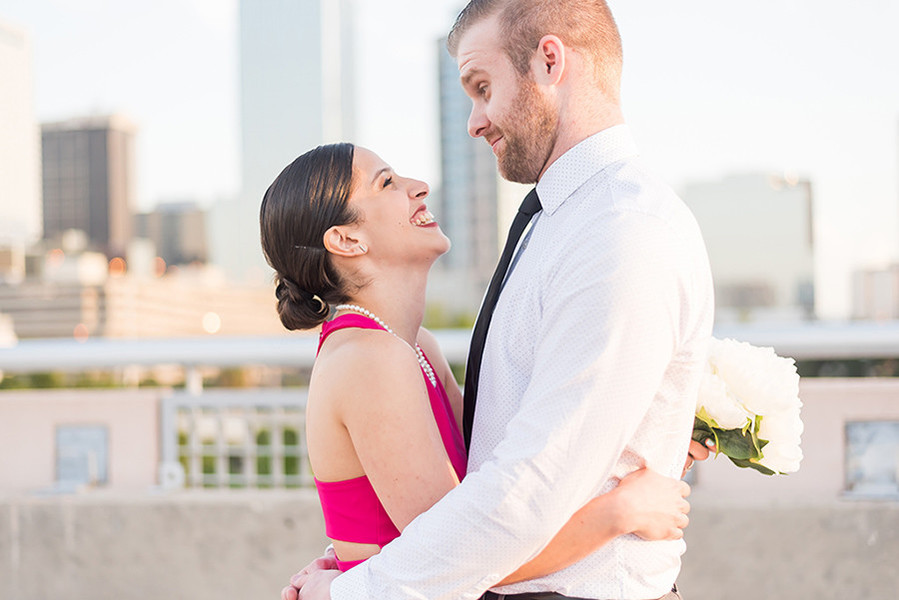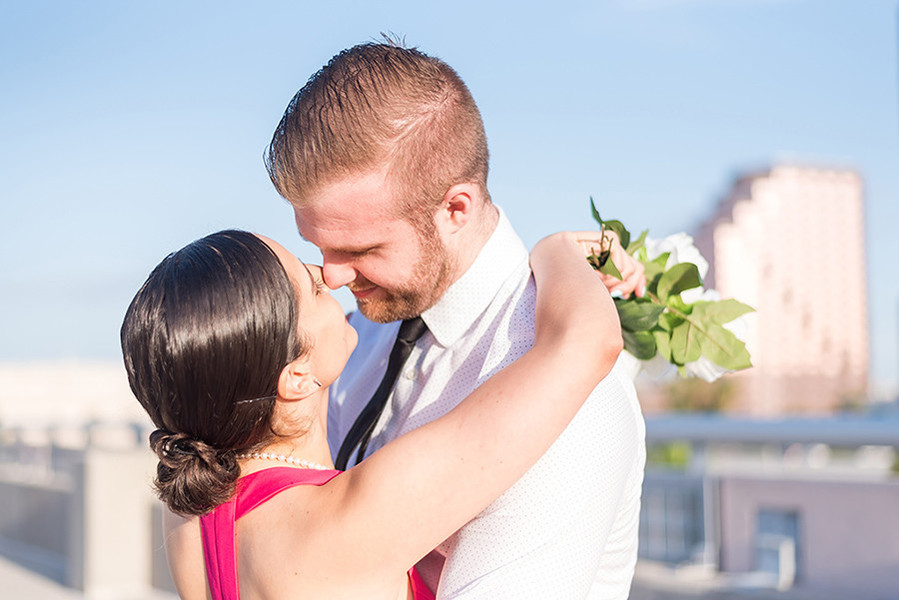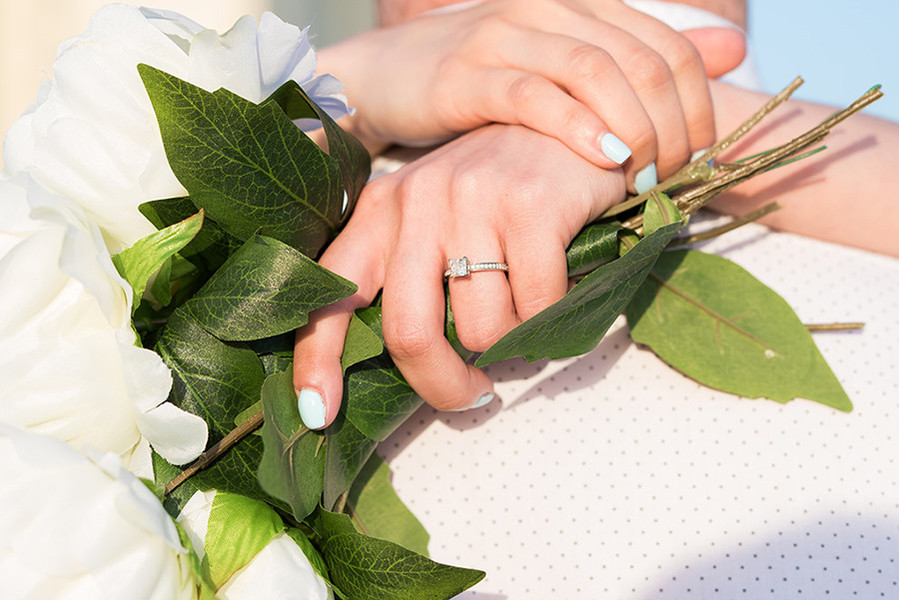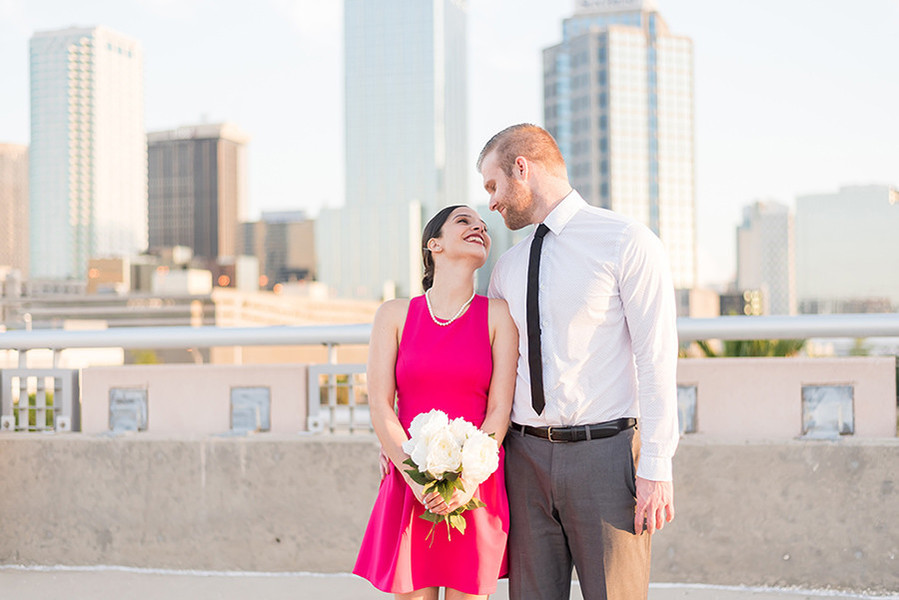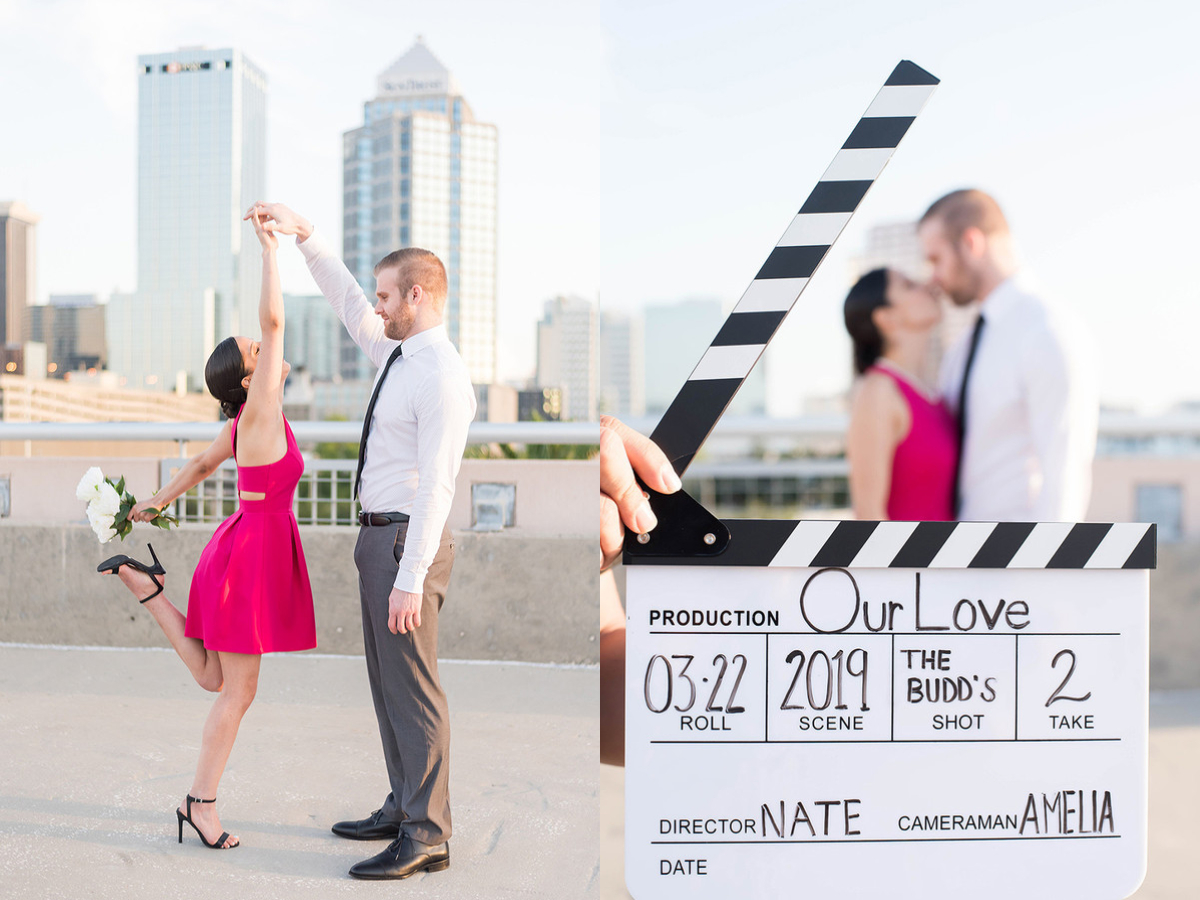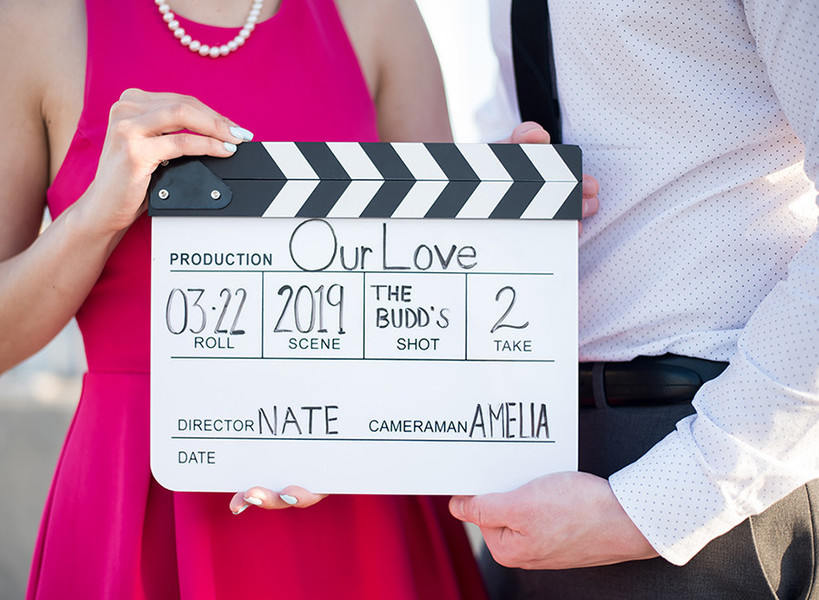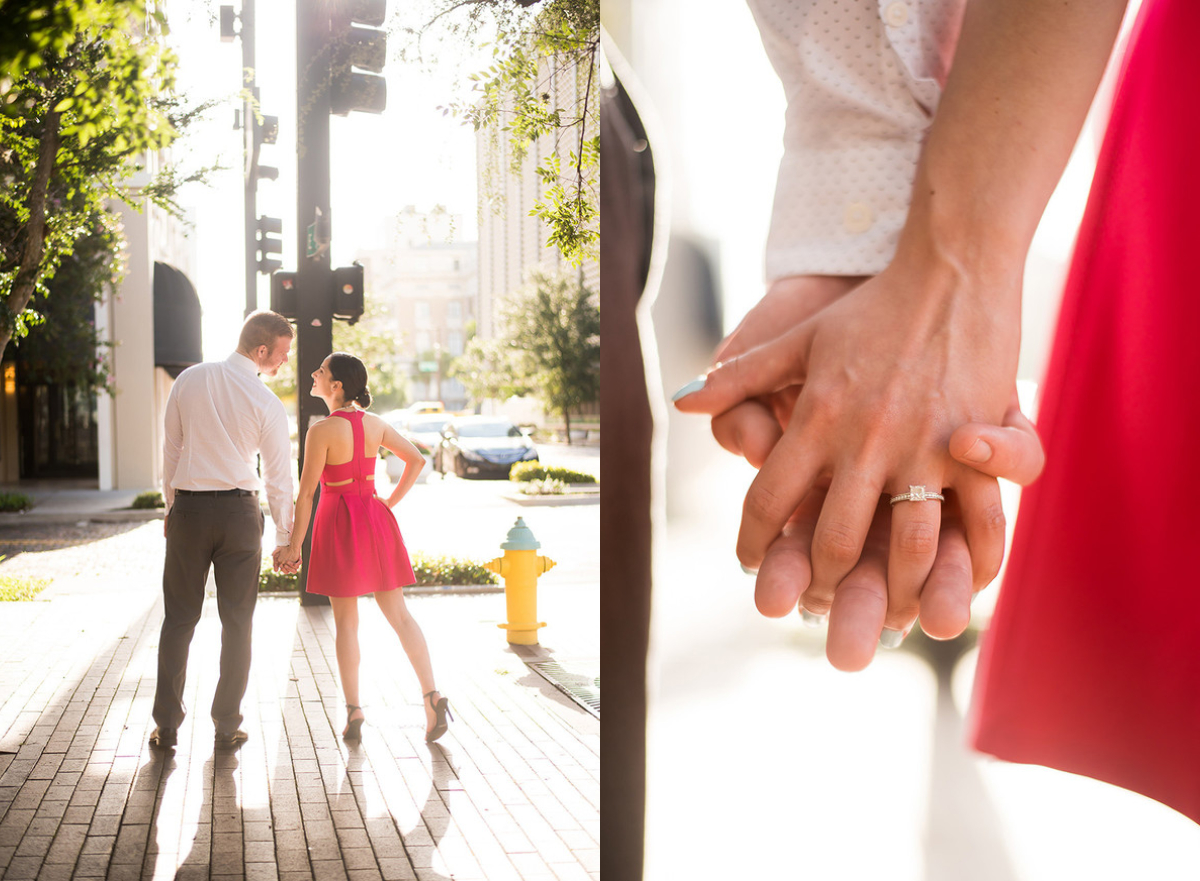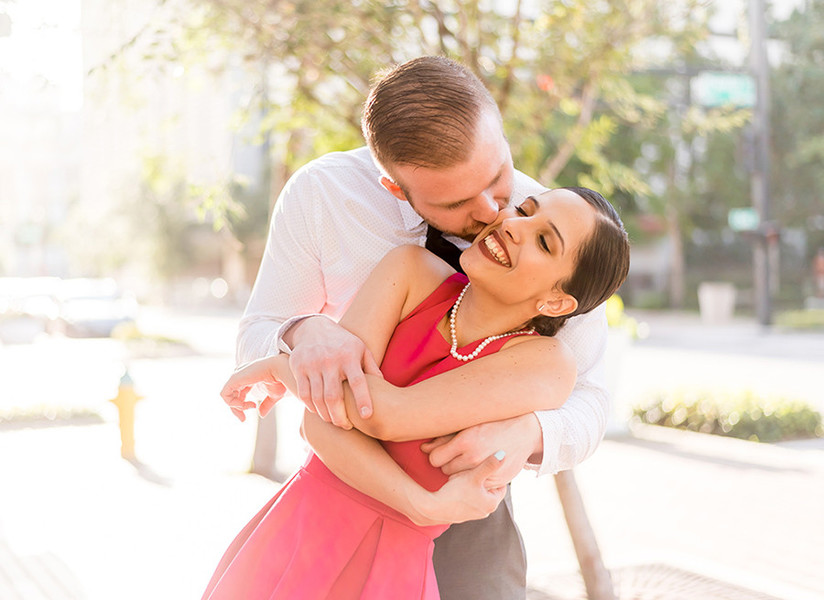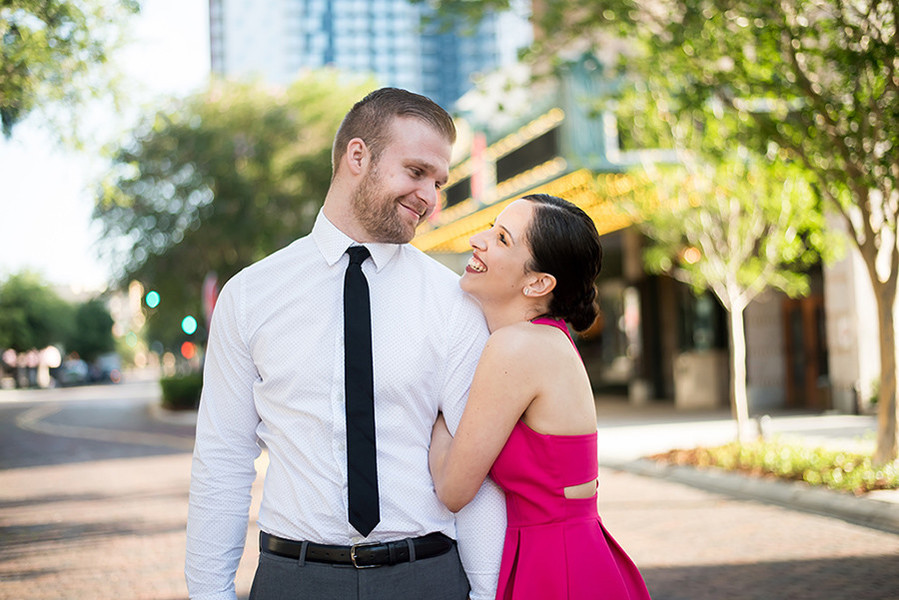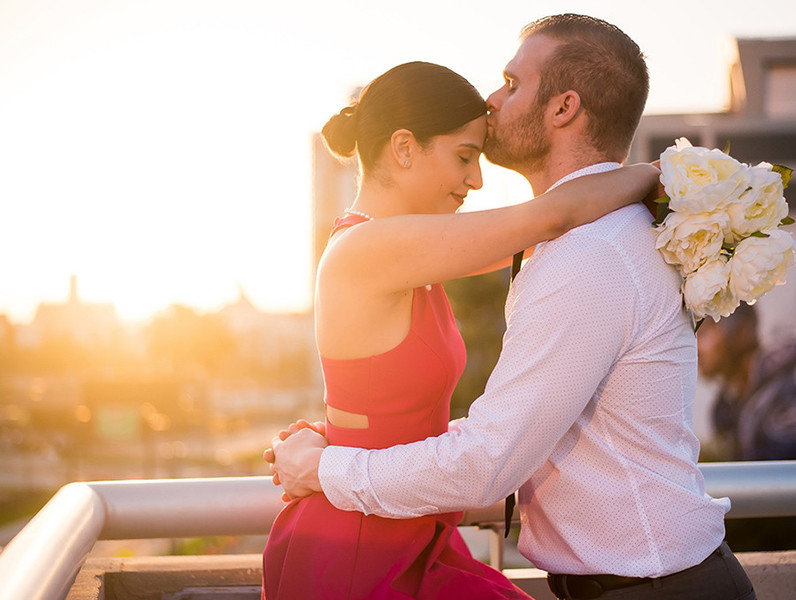 Take this Advice
I am super excited some days and super stressed out on others but over all it is a fun process and kind of surreal since I feel like I have been planning this day my whole life. My advice is to enjoy it as much as you can because it only happens one. Nate and I will be saying 'I do' during sunset overlooking Clearwater Beach with a solo guitarist playing some swanky, love tunes in the background. We will have a wooden moon gate arch for the ceremony which will be crafted by a very close family friend. The moon gate arch serves as our ceremony decor but is also a wedding gift which we will get to take home and keep in our backyard for years to come. Now we wanted a wedding that truly represented 'Us' so we decided to have an 'Old Hollywood / Cinema / Movie' themed wedding, since Nate and I are huge movie buffs. But Nate and I's main theme is none other than STAR WARS because its been a theme we've shared for some time and its our favorite. The color palette is jewel themed and consist of gold, deep teal, deep emerald, fuchsia and other berry colors. One major detail I am most excited about it THE dress…it is designed by Galia Lahav and is part of her GALA collection, the color is ivory/ blush, consist of beading and Sicilian lace, and is a body fitting mermaid silhouette. ~Ruth Terrero/Photographer
About the Photographer
I am Ruth, a Jesus follower, sunset lover, travel fanatic Wedding Photographer in Tampa Florida. I was born to Hispanic parents so I speak Spanish fluently and I'd love to capture your big day! What I love the most about wedding photography is the ability to capture life's meaningful moments creatively and relive those. Every photo I take tells a story, it is a frozen moment that has great meaning. I'm available for weddings in Florida, all of the US and my passport is up to date for international weddings. Pricing starts at $997 and we offer personalized packages. My mission is to capture the special moments in your life and create quality photos that you will cherish for a lifetime and pass down from generation to generation. Providing an unforgettable experience where you feel comfortable treating you with the respect and courtesy you so deserve Best way to reach me is by filling out a contact form on the website or emailing me here.
Vendors
Event Venue: Downtown Tampa
Other Location: The Tampa Theatre
Photographer: Ruth Terrero Photography