Are you a bride who thinks your future husband is crazy for wanting a sports-themed wedding? Maybe you're a future bride who is a little sports-crazed yourself. If you're the former, you'll be happy to know that your future hubby i'sn't all that crazy and if you're the latter, you're really going to enjoy the following sports themed weddings!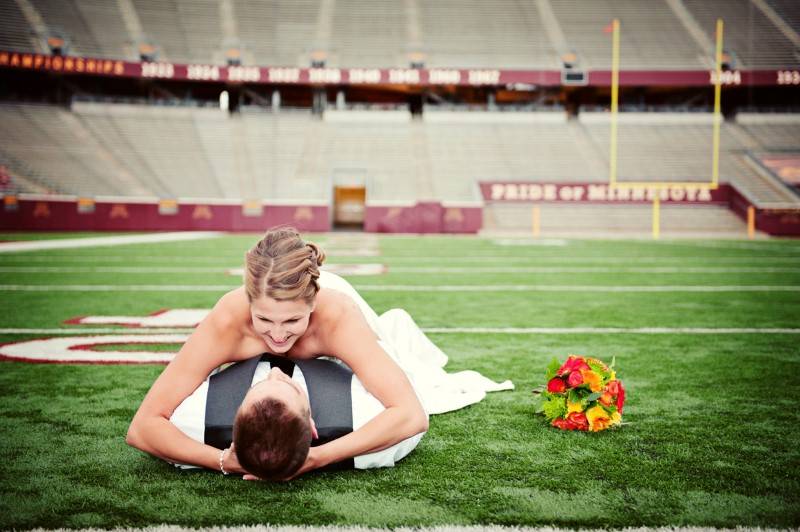 This beautiful couple loves football so much that they had their wedding pictures taken in a stadium!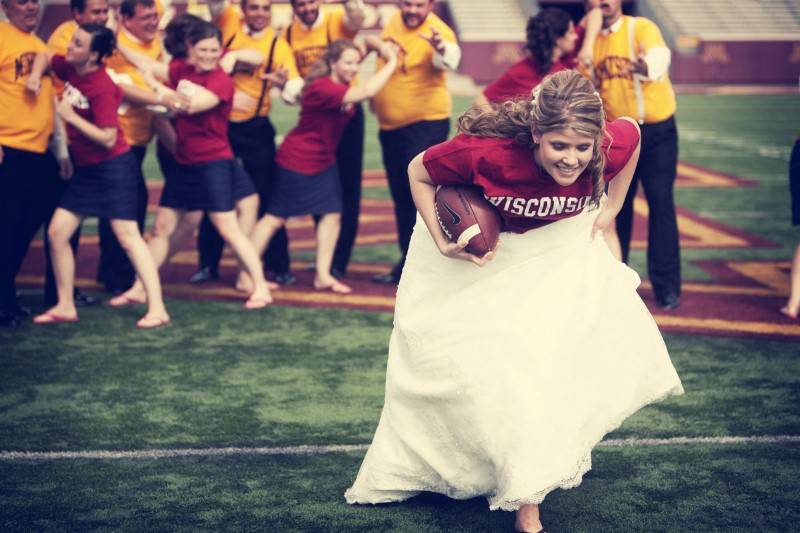 This beautiful bride donned her football jersey and took the pigskin to the goal with her wedding party divided into teams behind her!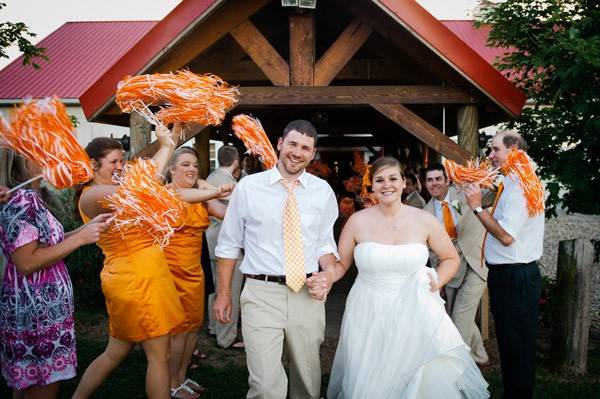 What is better for the sports-crazy couple than to have a cheerleader send off rather than the traditional rice or birdseed?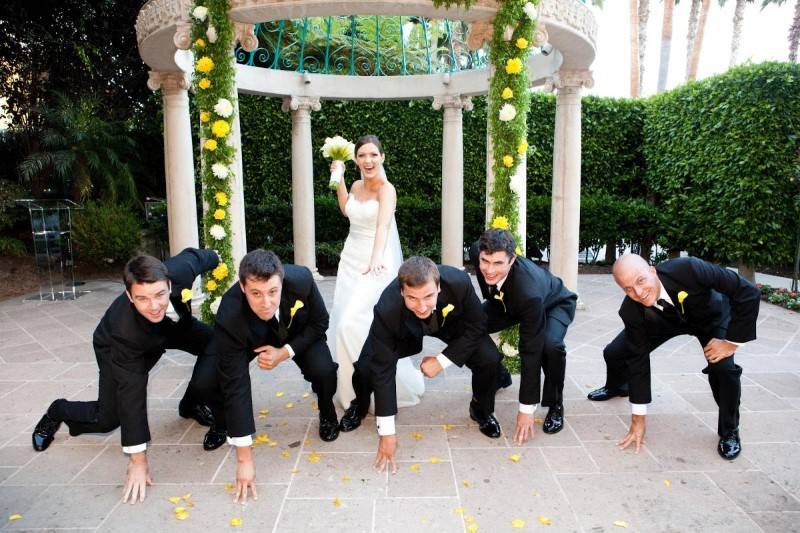 When getting ready to toss that bouquet, make your groomsmen line up like your football team!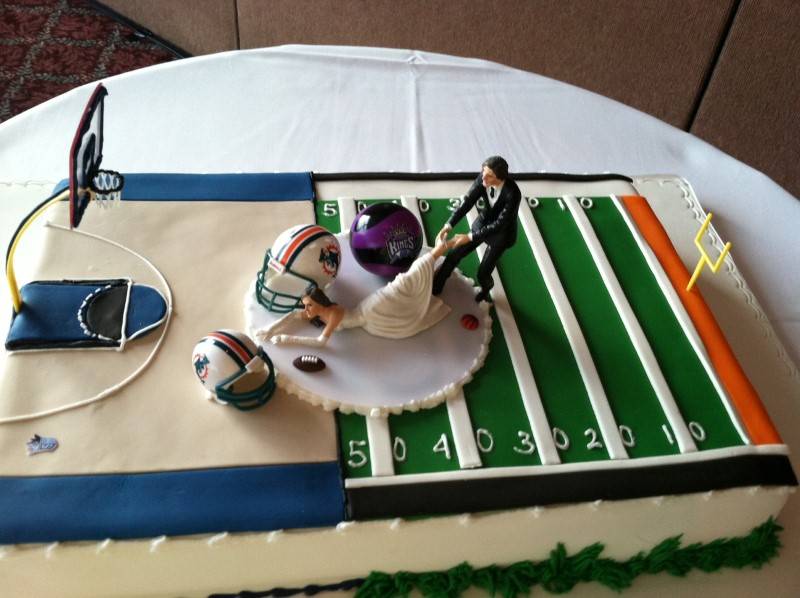 This adorable wedding cake features the groom dragging the bride from her side, which is a basketball court, to his side, which is a football field. It's perfect for the bride and groom who fight over which sport is better!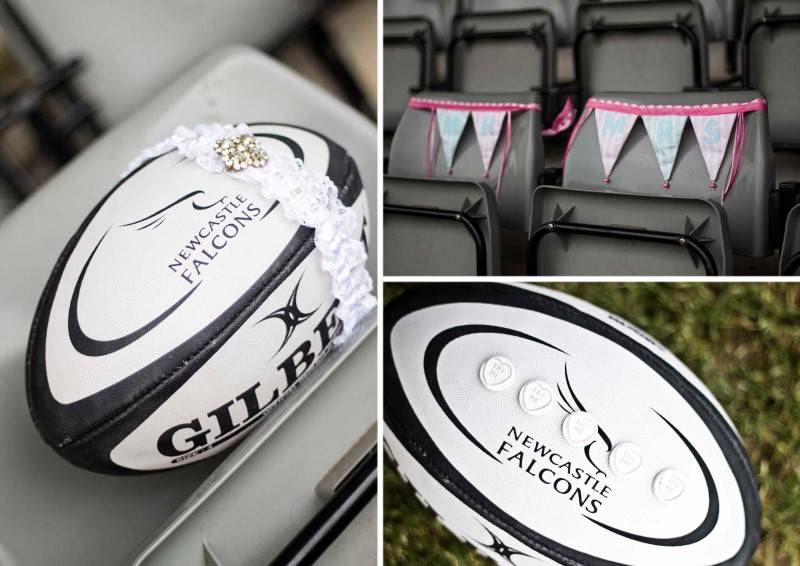 This couple let their photographer in on the fact that they loved a particular sport and the photographer had a blast with the theme.
These are just a few of the fun things that are possible if you're planning a sports-themed wedding! Use your creativity and love of the game to make your wedding day one for the playbook!