Today's featured wedding is another effortless beauty with a complementing balance between sleek and casual. Adorned with contrasting solid colors, Joshua and Kelly's wedding is downright minimal and chic. The color scheme isn't the only interesting thing about their wedding. They also had a unique idea of accompanying the table numbers with the couple's photos at that age. Witness a wedding as sweet the Krispy Kreme's glazed donuts they served!
Their Story:
Kelly and Josh managed to pull off a sleek, casual, effortlessly beautiful wedding in Raleigh, NC. Complete with a Krispy Kreme donut cake, the day could not have been more perfect! There were a lot of really sweet details (like the table numbers that corresponded to photos of the couple at that age), but it wasn't too over the top. It truly captured Kelly and Josh's easy love for each other!
Wedding Day Outfit Inspiration:
Kelly's dress was so chic and elegant, with beading all over it and a gorgeous train. She wore her hair down (because she has the MOST amazing hair, who wouldn't?), with timeless jewelry pieces that complemented her dress perfectly. The bridesmaids wore classic black and were allowed to choose their dresses, which showcased their personalities and different styles. The groomsman wore classic grey suits and looked just as elegant and classic as the ladies. They complimented each other well.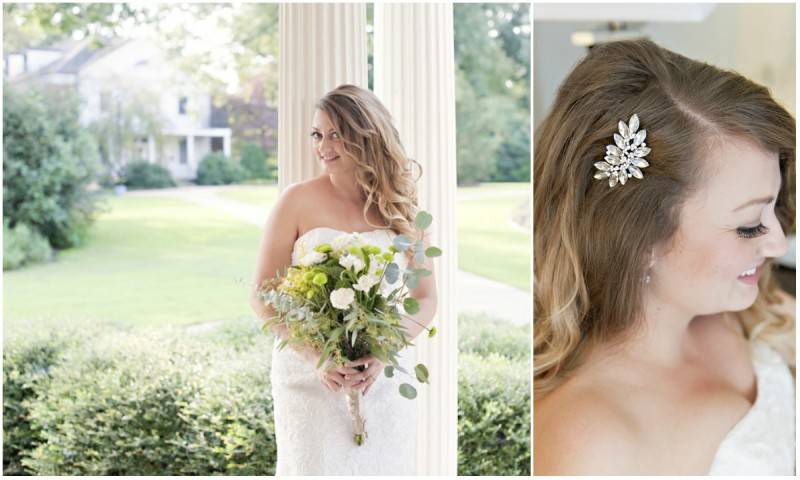 Favorite Part of the Day:
Kelly and Josh got married on the rooftop of a beautiful restaurant in downtown Raleigh. As the ceremony was coming to an end, you could see the storm clouds rolling in. The sky turned grey, and just after they said "I Do!" and had their first kiss as husband and wife, down came the rain. It was such a magical moment! The guests had plenty of time to go downstairs and hide from the rain, and the venue covered the rooftop – leaving Kelly and Josh to have a few quiet minutes together watching the rain and reflecting on their memorable wedding day before they headed for the reception.
The Do-It-Yourself (DIY) Projects:
Table numbers with corresponding photos of the couple at that age. – Handmade seating chart – Thank You card box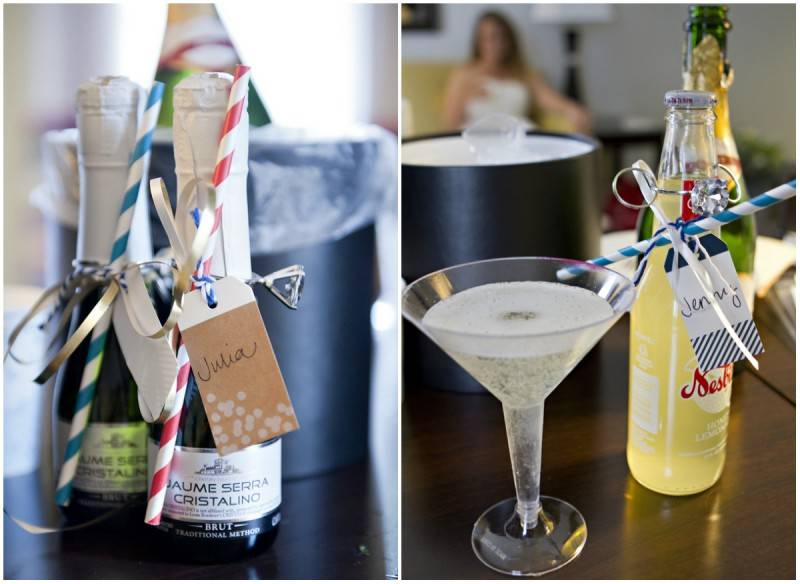 The Highlights From The Ceremony & Reception:
First Look Storm clouds rolling into ceremony Fun dance moves at reception Krispy Kreme donut cake!
Most Memorable Moment:
The rain coming in right after the ceremony was over!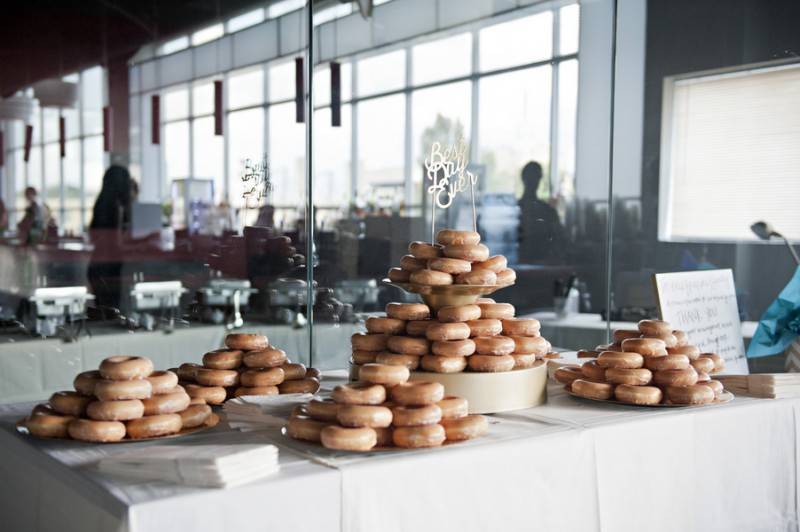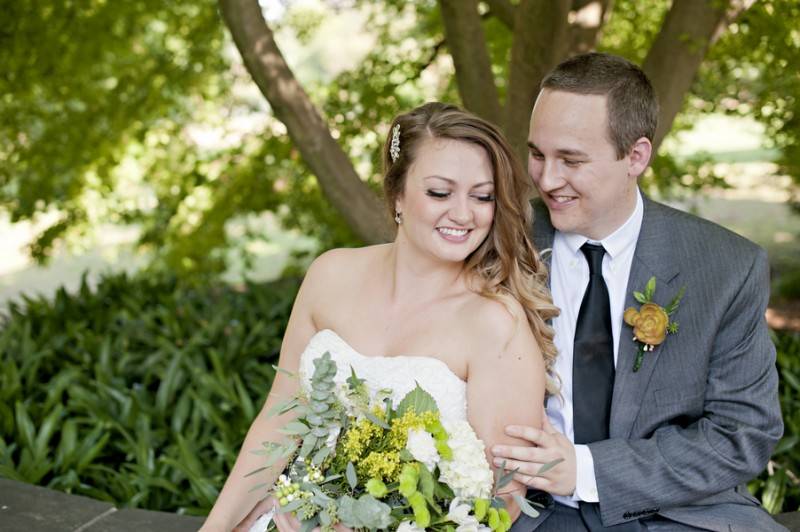 VENDORS
Photographer: Erica Akroyd Photography
Reception Venue: Solas Raleigh