You may not be daring enough to think of a scuba dive wedding but tying the knot at the South Carolina Aquarium is just tantamount to an underwater experience. It's the closest thing to a wedding under the sea!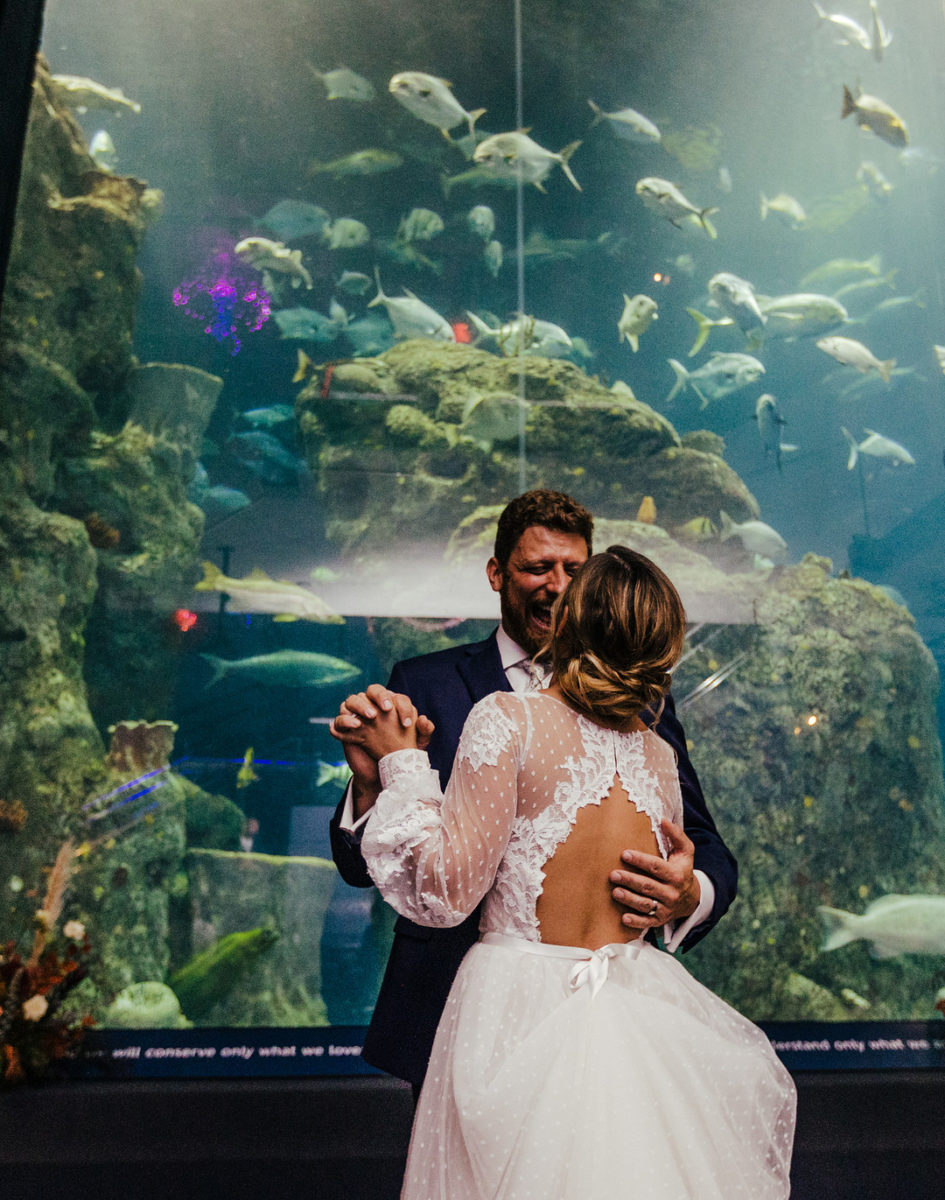 Micheal and Sarah were married on the most gorgeous fall day in an unrivaled atmosphere of panoramic waterfront views. The couple said their vows underneath an exquisite circular arch accented with tropical blooms where laughter filled the air in this most memorable affair.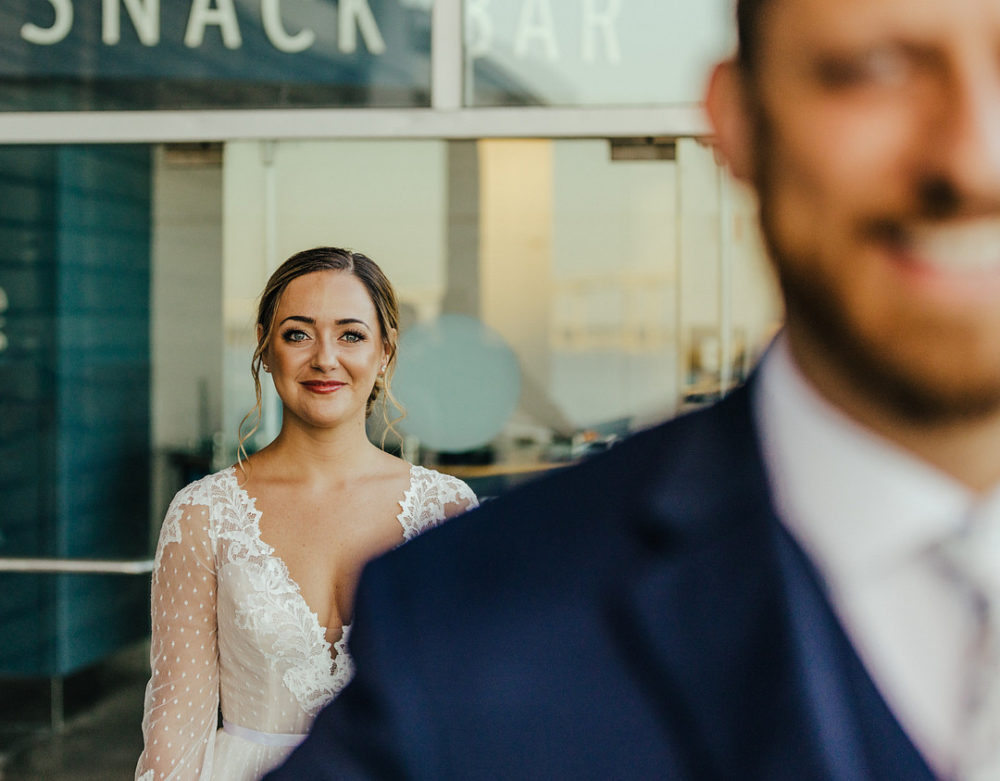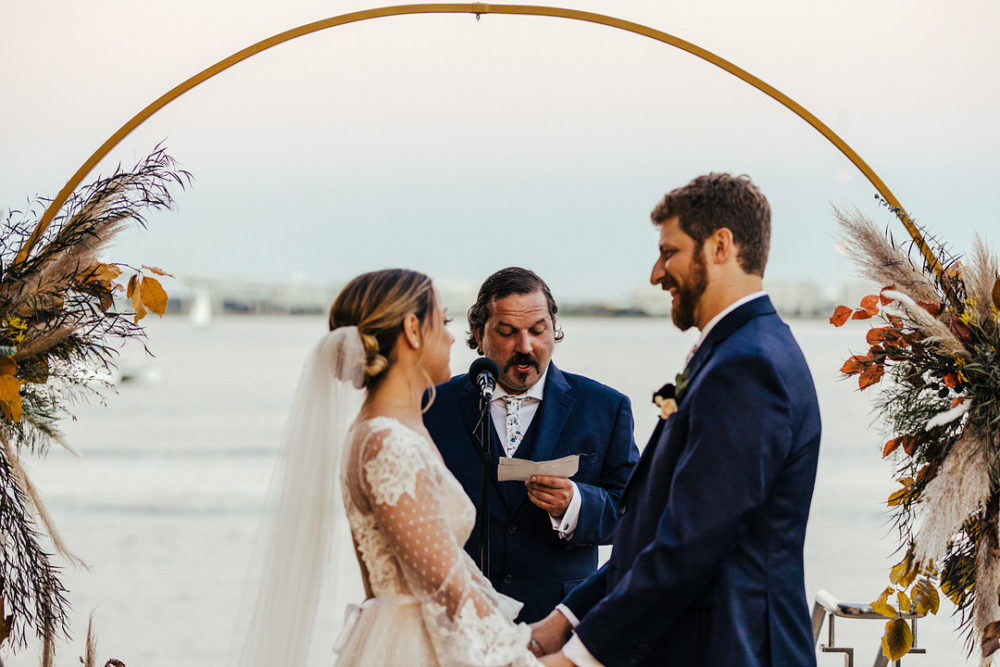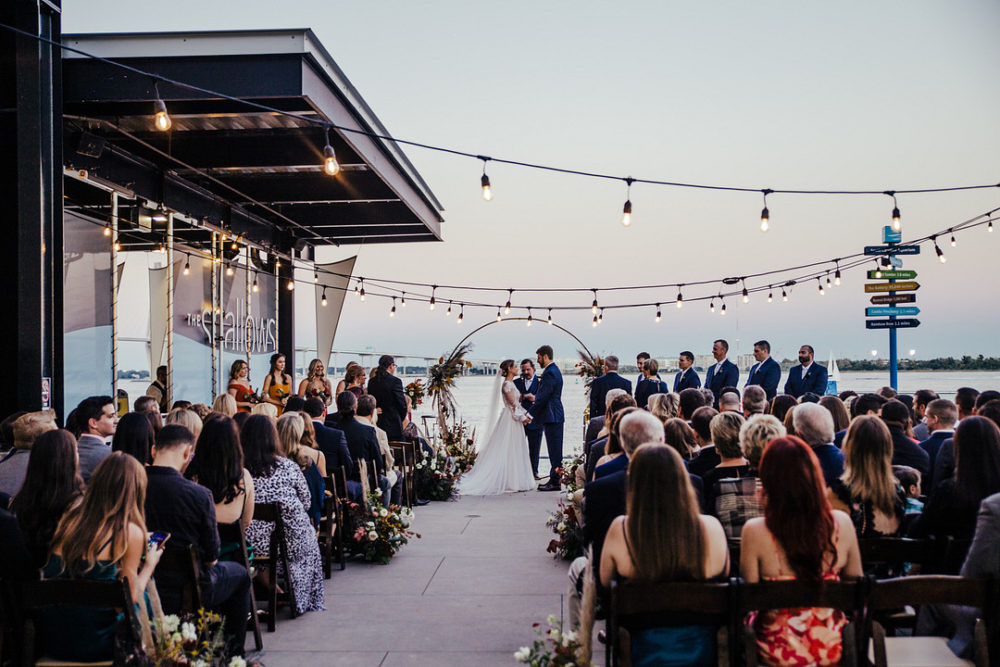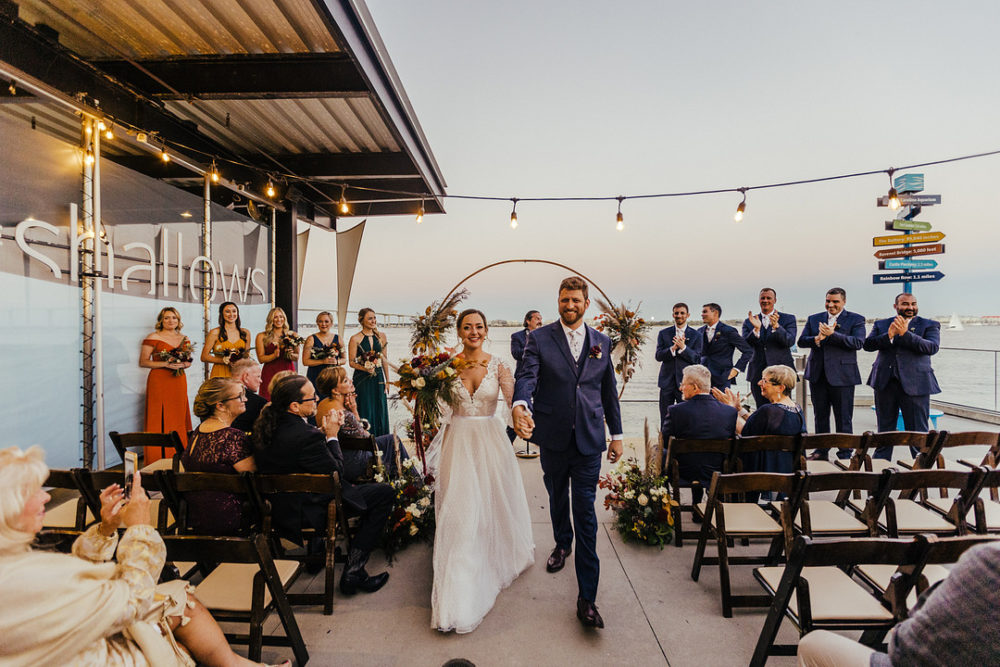 The event had that intimate aquatic feel as the reception was housed amidst the colorful marine life in front of the Great Ocean Tank which made it most mesmerizing and unforgettable.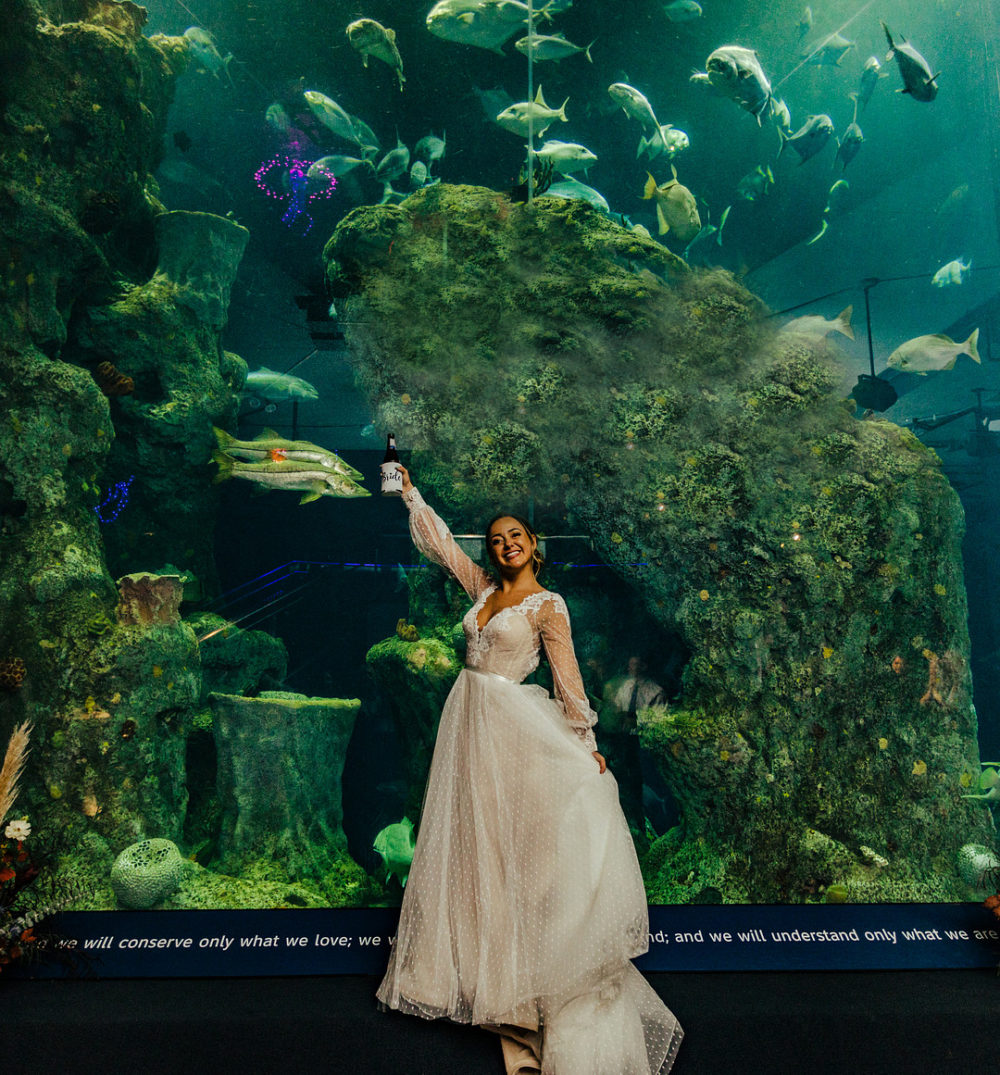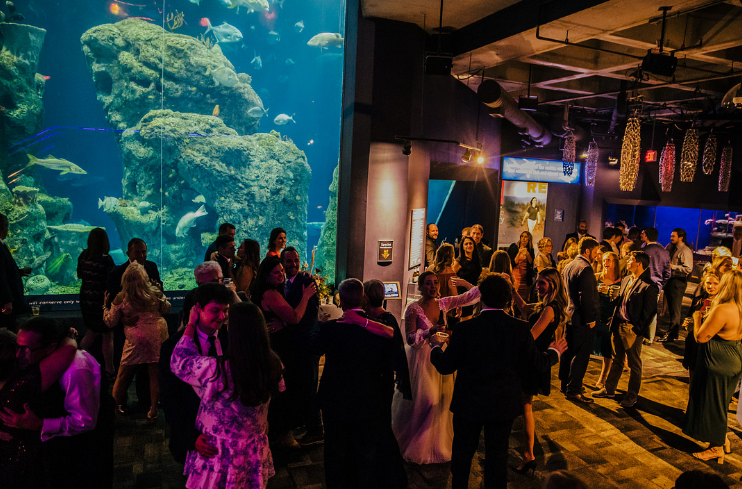 Romance filled the air as lights were dimmed with only the light from the tank illuminating the hall with colors of marine life as everyone enjoyed dancing to the sound of mellow music.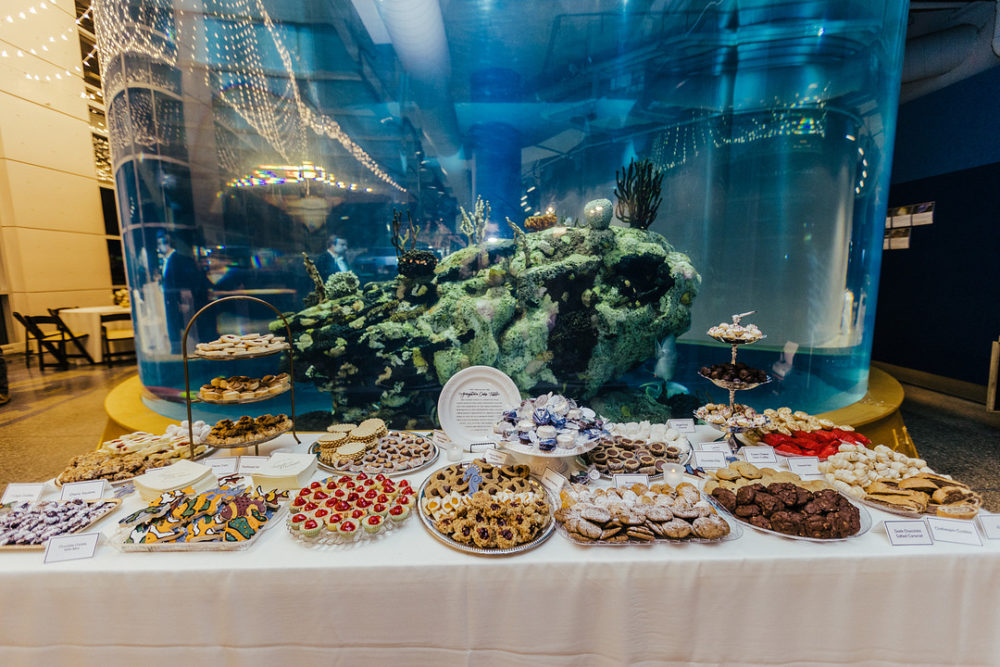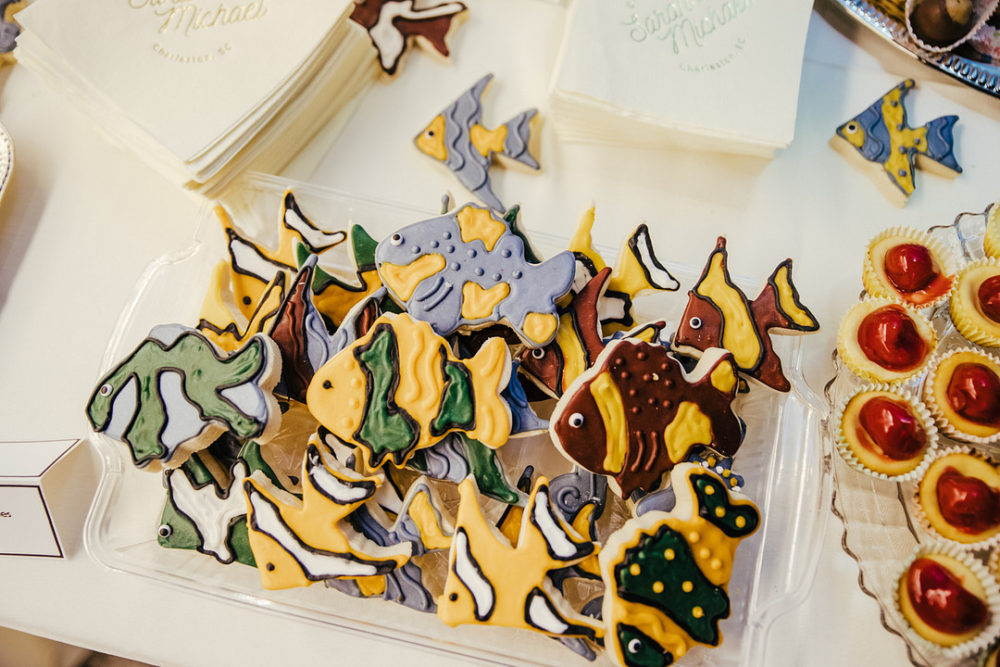 The exquisite culinary experience left a lasting impression on family and friends as Hamby Catering served the most sumptuous dinner and desserts of sealife impressions.
Other Details We Love!

J. Richard Photography captured this amazing moment with the sweeping views of the Arthur Ravenel Jr. Bridge, the awesome waterfront scenery, and the fascinating aquatic galleries. A pose in front of the huge aquarium and an exit under sparkling lights made a wonderful ending to the beautiful night! A toast to Everything After the Ring for making this event extra special.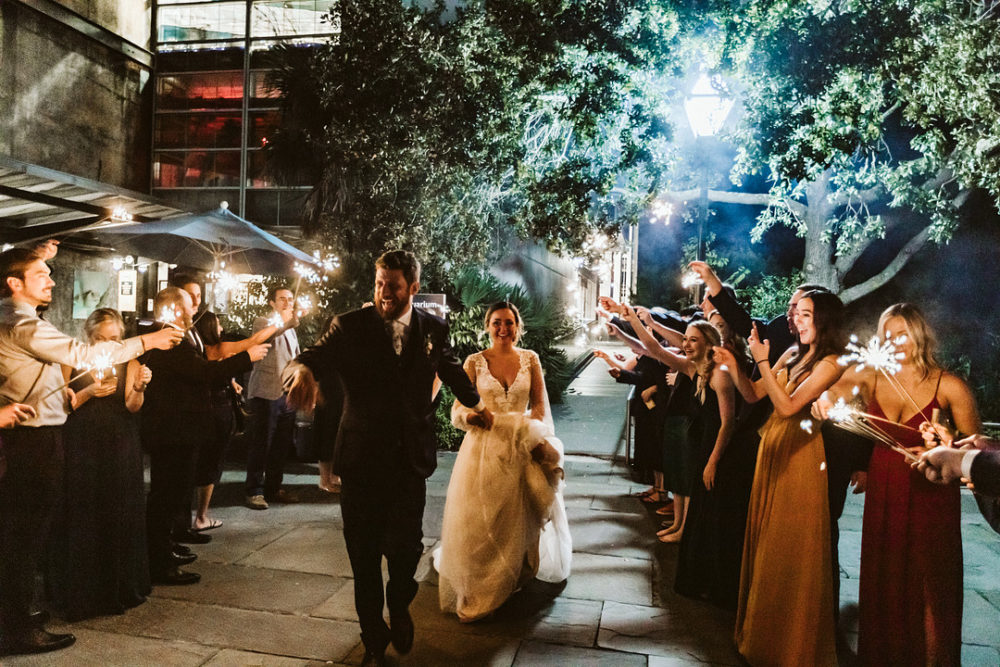 Associated Vendors
Event Venue: South Carolina Aquarium | Caterer:Hamby Catering | Event Planner: Everything After the Ring | Photographer: J. Richard Photography