The dreaded seating chart! Why is it such a big deal? Can't people just sit wherever they want at your reception? Well, they could, but then you couldn't have those adorable place cards, and you might risk a bit of trouble as well. For instance, imagine the only place left to sit when Cousin Gina comes in is beside her arch-enemy and ex-boyfriend, who happens to be your husband's best friend. Or, imagine three of the loudest and most obnoxious family members happening to sit at the same table. Seating charts are certainly useful, but if you're worried about how to get it accomplished, we're here to help!
When to Start Planning the Seating Chart
You're going to want to start thinking about this immediately; probably as soon as you create the first draft of your wedding guest list. You don't have to create it now, since there are likely to be changes, but you'll want to think about the big stuff. For instance, the people who should definitely not be placed at the same table, the individuals (such as elderly family members and friends) who should be placed closest to the restroom facilities, etc.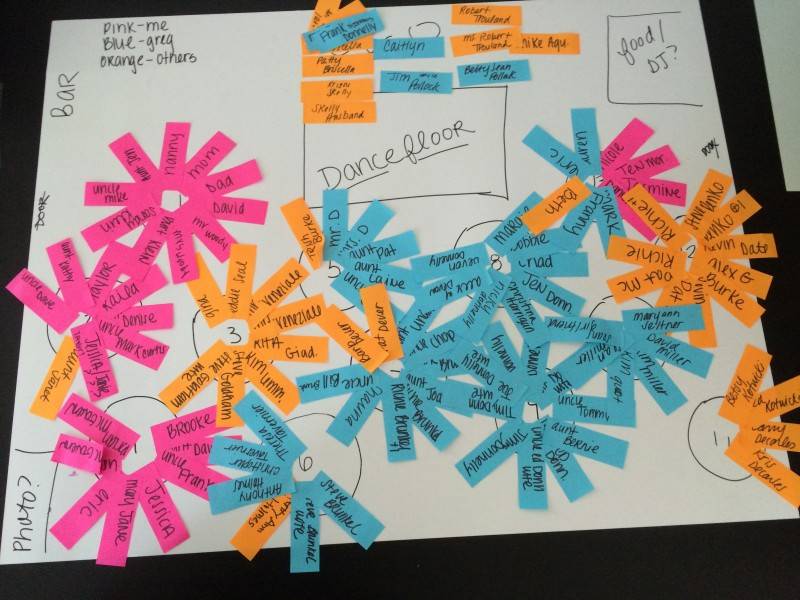 How to Get Started
When you're ready to start planning the seating chart, a few cheap items will become your best friends. Purchase a white poster board (usually about $1) and a package of colored sticky notes. The first thing you want to do is draw out the reception venue space on the poster board – not in detail, just noting the restrooms, dance floor area, exit, etc. Draw squares or circles to represent the tables. Then, you'll cut your sticky notes in about 4 or 5 strips (vertically) so that each piece has some of the adhesive.
Next, you will write on those strips the names of all of your guests. This way, you have a visual representation of the guests and tables. This will allow you to play around with where each person should sit, by placing the sticky note with their name on the poster board, at a particular table. You can easily switch them around until you've found the perfect placement.
How to Avoid the Lonely Wedding Guest
Let's imagine that you've created the perfect wedding seating chart, but you have a problem. Two of your wedding guests are friends from out of town and will know no one else at the wedding. Should you sit them at a table with a family member who is known to be the most social? Or, should you sit them together and hope they bond throughout the reception? Often the best option to deal with this issue is to allow those guests to bring a plus one. This is true even if you're not allowing all other guests to bring a date. This way, no matter what, those individuals will have someone they can talk with through the reception.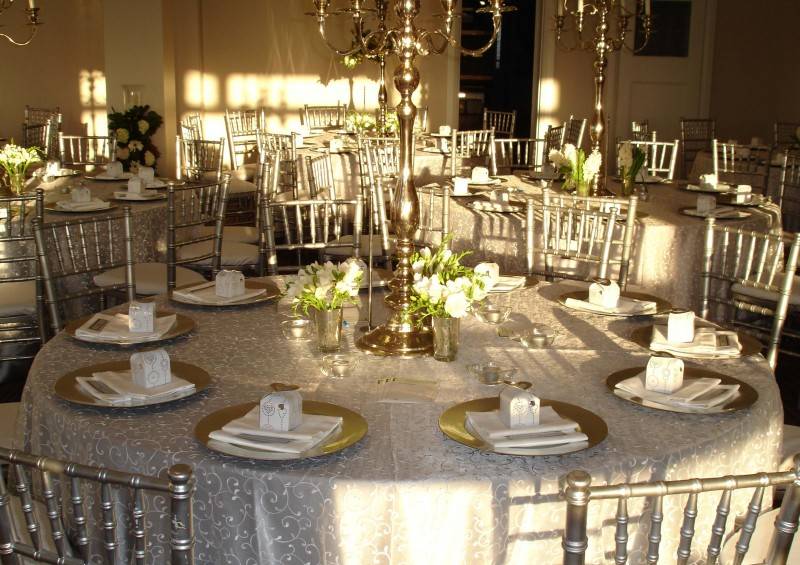 Being Smart with the Bride and Groom Table
Once you have your seating chart ready, you have to determine where the bride and groom table will go. Should your table be at the front of the room, facing all guests? Should you sit with your parents? You have a few different options when it comes to placing the bride and groom, and if you're worried about being able to mingle or offending some guests by not sitting close enough, there is a great solution. Sit at a table exactly like the other guests, and place it in the very center of the room. This way, you're the same distance from everyone and can mingle more easily.
What is your favorite seating chart tip? Do you have a secret that makes this easier? Let us know in the comment section below!