Who says you have to wear a long bridal gown down the aisle? No matter your wedding's theme, if you don't feel comfortable in a full-length dress, a short dress is a great alternative! A shorter length can be just as chic, sophisticated, and elegant as one with a lengthy train, so don't discount them as too casual.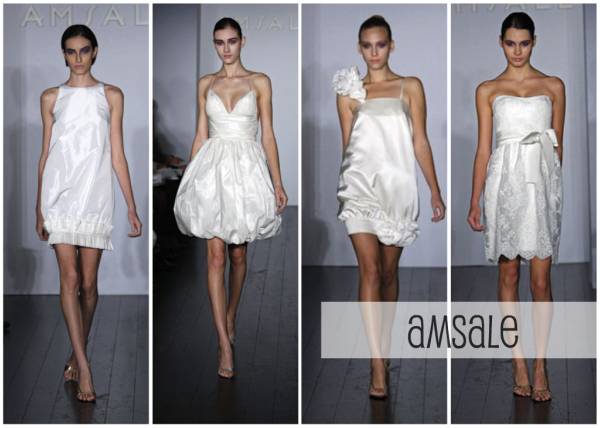 What's one plus point of wearing a short dress? If you've got great legs, you get to show them off! Why hide your best assets on your special day?
Short dresses also work very well on petite women because a shorter hemline and bare legs elongates the body, while full-length gowns can sometimes engulf small frames.
Also, many weddings are in the summer when the weather's beautiful albeit hot. Short dresses are less bulky and trap less heat than the full skirts of gowns, and they expose more of your body to that much-needed breeze.
If you plan to hit the dance floor at your reception, short dresses are great because they're easier to move in; it's easier to kick up your heels without layers of fabric in the way!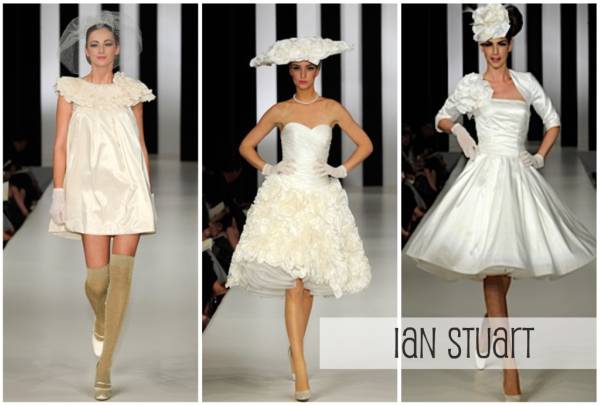 Bridal designer labels Amsale and Ian Stuart have a stunning array of cocktail-length wedding dresses, but elegant options for the bride on a budget can also be found at stores like David's Bridal.
Remember, when you wear a short dress you have to pay special attention to your legs: make sure they're looking great at your wedding by toning up months before, bronzing your skin, and shaving, of course. Enjoy picking out some fierce shoes too because they'll be on display when you're wearing a short dress; no more hiding those babies under a long gown!