We've all heard "a picture is worth a thousand words", but let's be honest. The best ones are so great that when you see them, you don't know what to say. Apart from all of that, photos are one crucial part of wedding planning, the wedding day, and the years following the Big Day.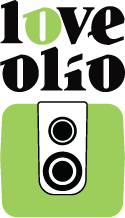 When in planning mode, it's all about finding inspiration to help you take the vision you have and make it a reality. And, there is no better way to express the ideas you have in your head than with pictures. Enter: Love Olio.
Love Olio was built to showcase engagement and wedding photos from the most creative photographers around the world. Just take one look at the home page and you'll know that the creators met their objective!
Anyone (bride or weddding pro) can easily spend hours surfing though the site's gorgeous pictures (I have spent hours. Seriously.). Another plus? If you're searching for a photog in a certain area for your own special event, it's a breeze to do – just click on your state in the left hand column.
Go check it out for yourself – LoveOlio.com – and find more gorgeous images like this one from Boutwell Studio in California. Love.